Did you know the Philippines is part of the top 25% of low and middle-income countries that produce significant greenhouse gas emissions? Going green to save the planet is not a trend. It's a lifestyle that, if each of us embraced, would reduce our carbon footprint and help save Mother Earth from further damage. You don't have to go big immediately to make a change. You can start small and little by little lessen your own ecological footprint.
Shopee's Shop Green sale is here to help you kickstart your journey (or to add more eco-friendly items to your arsenal). Get exclusive deals and discounts up to 25% off until April 25. You can even get free shipping when you top up with ShopeePay and enjoy 8% cashback with a minimum spend of P1,000.
Here are exciting items you can find from Shopee's Green sale:
Klean Kanteen's insulated tumblers


Who hasn't dreamt of owning their own Klean Kanteen insulated tumbler? Reusable tumblers are one of the best investments you could ever make. Not only do they help maintain your beverage's temperature, but Klean Kanteen tumblers will help you get rid of a lifetime of single-use items!
This is your chance to snag them at a discount. Shop Klean Kanteen's catalog of household reusable items up to 20% off. You can get their 20oz Classic Insulated Drinking Bottle Tumbler for only P1,755.

Their 16oz Insulated Tumbler with Straw for P1,485 is perfect for your morning coffee, tea, or juices. It's available in Juicy Pear, Berry Bright, Shale Black, Emerald Bay, and Brushed Stainless.
You can also get their TKWide with Cafe Caps at a discount starting at P1,485 for 12oz. These are perfect for keeping your coffee warm, your water cold, and even chasing after manong for your morning taho.

Each Klean Kanteen tumbler comes in so many colors to fit every personality (and to fit your aesthetic too). Head on over to their Shopee store to check more products at slashed prices.
Klean Kanteen's Straw Set 4 Pack
Klean Kanteen's Straw Set (P695) comes with food-grade removable silicone tips in different colors.
Multi-Pocket Bags, Reusables, Etc.: 8 Useful Products That Will Level Up Your Grocery Game
Multi-Pocket Bags, Reusables, Etc.: 8 Useful Products That Will Level Up Your Grocery Game
Kyzia Maramara | Jul 23, 2020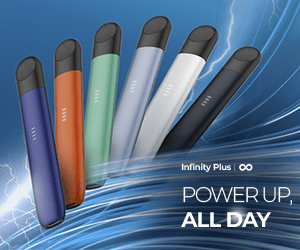 Messy Bessy's home cleaning supplies
Looking for eco-friendly home cleaners? Messy Bessy has got your back! This local brand uses plant-derived ingredients to create personal and home-care products that are safe for everyone.
Krie Reyes-Lopez started the company in 2007 initially as an enterprise to help sexually abused girls and at-risk youth. Together with the non-profit organization HOUSE Foundation, Messy Bessy employs Filipino youth and at the same time helps pay for their education.

Each Messy Bessy product is not only earth-friendly, but they're also easy on the pockets. Get up to 20% off on their Fruit and Veggie Sanitizing Wash (P1,680/4000mL) and Eucalyptus All-Purpose Scrub (P270/750g). Explore more Messy Bessy products like sanitizers, dish cleaners, disinfectants, and more here.
Forever 21's sustainable fashion

Shop Forever 21's sustainable styles at a discount thanks to Shopee's Shop Green sale. You don't have to go to the actual store, you can get Forever21 pieces in the comfort of your home (plus, you get additional vouchers too!).
Get their presko Basic Organic Cotton Cami (P295) and their Organic Cotton-Blend Hot Shorts (P395) made with 95% organic cotton and 5% spandex.

You could also go for their Basic Organic V-Neck Tee (P395) which's definitely a wardrobe staple and made from 100% organic cotton.
Shop more here.
Switch to Eco-Friendly Packaging with these Materials You Can Buy Online
Switch to Eco-Friendly Packaging with these Materials You Can Buy Online
Ina Louise Manto | Apr 12, 2021
Canvas tote bags

Yes, the tote bag craze will never die down. It's because these bags can fit literally anything and they're super cute on any outfit too. If you like it fashionable, you can get this Two-Way Korean Katsa Bag (P159) available in black, white, yellow, and pink. There's also a Two-Handle Korean Canvas Bag (P159) available in white, yellow, and black.

And if you're simply looking for an eco bag to store your items or take it grocery shopping with you, this Ecobag is only P20 and comes in a multitude of colors.
Love Beauty and Planet

Love Beauty and Planet will help you prioritize your skincare and haircare. Their goal is to make everyone happier on a less wasteful planet. Their bottles are made from 100% post-consumer recycled plastic and their product ingredients are certified vegan. Choose from their array of sweet-smelling shampoo, conditioner, body wash, body lotion, handwash, and more.
Get their Ocean Launch Set (P999) of shampoo, conditioner, and body wash or solo bottles of their products starting at P290.
Colgate

A small step to going green is switching from plastic toothbrushes to bamboo ones. Colgate can give you a headstart with their Natural Bamboo Charcoal Toothbrush that's currently 9% off (P133). The handle is made from 100% natural, biodegradable bamboo coated in beeswax and the bristles are charcoal-infused floss tips.
Want more value for your money? Get the twin pack for P220.
Herbal Essences

This week, Herbal Essences shampoos and conditioners are discounted too. You can get their bestselling Clean White Strawberry & Sweet Mint Shampoo + Conditioner (400 mL) for P622 — that's 22% off!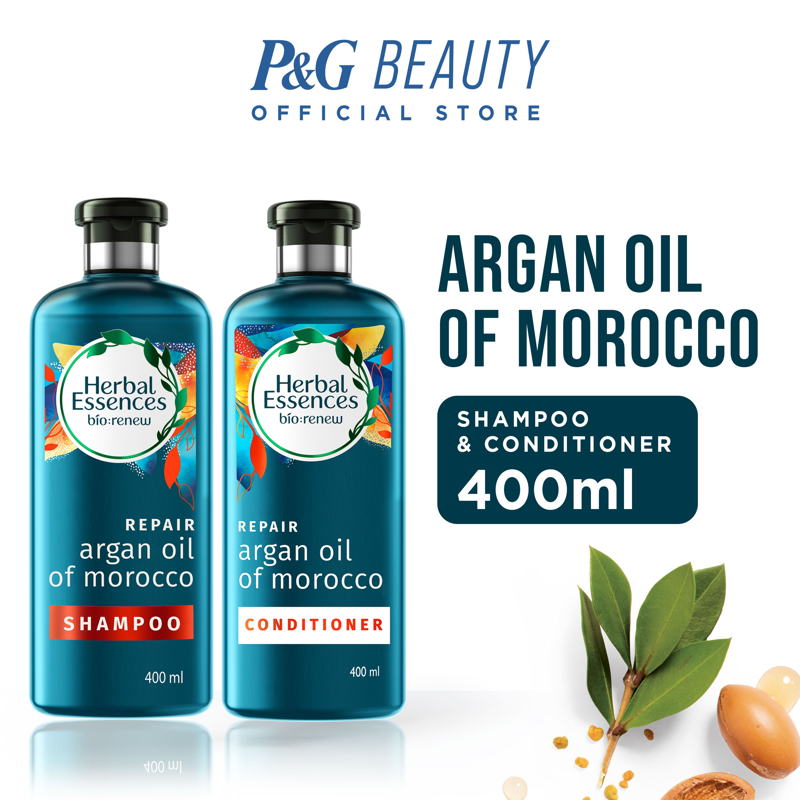 Their Repair Argan Oil Shampoo + Conditioner (P622/400mL) and Hydrate Coconut Milk Shampoo duo (P622/400mL) are also discounted.
Check them out on Shopee to see all the discounted products!
Check us out on Facebook and Instagram and be the first to know about the latest news and coolest trends!