The last two years have taught us more ways to love and appreciate the people we hold dear. Whether it's a special occasion or simply celebrating small wins, these small recognitions motivate and help keep us going. Anytime is a good time to show someone how much you care about them, so let your loved ones know you're thinking of them through simple gestures and gifts. Bigyan mo sila ng regalo at pagmamahal! 
Make your hangouts part of your schedule
We all need a friend who will be there through the good and the bad (asawa yarn?!). You can be that person to your friends. Yes, adulting can get overwhelming and busy so spontaneity isn't exactly feasible anymore, so it's important to make actual plans instead of just leaving it up to fate. Align your schedules with your friends and set a virtual hangout, even if it's as simple as watching a movie together or an e-numan. You might even want to prepare a fun PowerPoint presentation too if it's been that long. 
Curate a personalized playlist

​
Thanks to technology, we don't have to download songs (and a whole lot of other viruses, iykyk) and burn them on CDs to make an actual playlist. These days, you can just go to Spotify and curate a playlist your friend can listen to while working, working out, or cleaning. From pump-me-up songs and a throwback playlist or a funny compilation of budots remixes that will remind them of morning commutes, playlists are an easy way of sharing your love. You can make it even more fun by collecting your recent music finds and listening to them at the same time or sharing a collaborative playlist that's updated on a regular basis.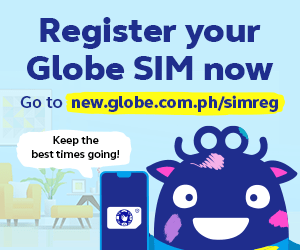 Spoil them on special occasions with care packages
The world may seem more divided than ever, but we can all agree on one thing: receiving packages is an effective way of getting that serotonin boost, especially when you least expect them. Try preparing a Valentine's-themed care package for your friends — cause who said the holiday is exclusive to couples only? Here are fun items you can include in your kit: an indulgent and sweet treat (because it's Heart's Day) like Choco Mucho's Big Bar, a paper fortune teller of your future travel plans disguised as a flower, a handwritten note, and photos of your most favorite memories with your friend. You don't even have to spend a lot on the care package; preparing it yourself alone will make your friend swoon. 
Tag your friends under funny memes
Who doesn't love funny memes and TikTok videos? A simple "this reminded me of you" can make someone's day, no matter how random the post gets. It's even better when you tag them under a post that references an inside joke or a fond memory that you share.
Make sure they get their coffee break
Working from home means you don't have the quick coffee runs with the officemates anymore. If you live near your friend, invite them to get coffee on their next break. But if the distance is an issue, you can just send them the money for coffee paired with a sweet treat like Choco Mucho and give them the freedom of choice – two of the best gifts you can give. Coffee and merienda ayuda yarn?! 
Simply lend your ears
Heartbreak? Work rant? Or your friend sharing ideas about their next great venture? Simply lending your ears and letting your friend go off about what they're passionate about or what's ticking them off will make a huge difference to their day. You don't even have to give advice — sometimes, people only need someone who will listen to help them feel better.
Let yourself be corny
Go Tita/Mom-on-Facebook-mode who sends GIFs with sparkling flowers, doves, and fancy fonts! Who cares about looking corny? What matters is that it warms someone's heart. A simple "I believe in you" or "ikaw pa ba?" can give your friend that much-needed confidence boost when they doubt themselves.
Share the good vibes and happiness
Just like Choco Mucho's Big Bar, there's nothing wrong with sharing and giving love and happiness in high doses! Celebrate and share every win with your friend, no matter how big or small – even if it's as simple as your friend logging in to work on time when you know they're not motivated. You might even have that friend who doesn't want to make a fuss out of their achievements, but who wouldn't feel pumped up after being celebrated? Don't be shy to let your friend know who you feel; you know they'll be smiling at the end of the day. 
Show your love to your friends with a Choco Mucho Big Bar Split, now available in all leading supermarkets nationwide and online.