Let's start things off with full disclosure — I, the writer of this 8List, had never seen a single Korean series, whether K-Drama or otherwise — prior to this. I've seen plenty of US shows, a bunch of Filipino shows, maybe way too many Mexican telenovelas, Meteor Garden, but not a single Korean series.
Thus, believe me when I say that I had zero expectations when I randomly encountered Sisyphus: The Myth playing on the TV screen in the shop where I was having my phone repaired. I've heard all the raves about different Korean shows, but I did not expect anything like this. I walked into Sisyphus wondering how a Korean series would scale up from a Filipino series. I walked away from it thinking how much it scaled up from an American series.
Here now are 8 reasons why Sisyphus ticked all my must-watch boxes, even if we're only 6 episodes (of 16) in.
Mild spoilers ahead.
8. It's a head trip right off the bat


A dystopic setting. Time travel. A mystery to be solved at the core of it. A few minutes in, and already, you're asking a lot of questions and hoping that the show would answer them for you. I'd want to ask where we could look for the Pinoy equivalent, but have you noticed lately the glaring lack of weekly programming that isn't a news and public affairs program, a noontime show, or a reality show? Shows like Oka Tokat and Pintados have gone the way of the dodo, and it's why we are finding it so hard to find Filipino programming of this quality.
7. A brilliant lead who remains likable

Most of the time, brilliant leads are painted like Sherlock Holmes – insufferable and practically anti-social. In contrast, Han Tae-Sul (as played by Cho Seung-Woo), is the kind of intelligent but relatable character you'd love to have as your lead. He can charm the pants off anyone, and it's recognized even in-universe!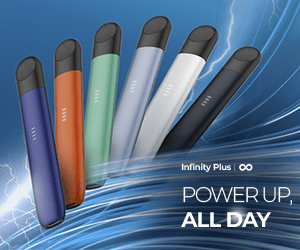 6. Credible-looking action
I've only heard of Park Shin-Hye by reputation, having never seen her before. Then I saw this:
Or more to the point, I saw episode 2's one-shot tracking take of an action scene, reminding us that before Daredevil did it, Oldboy did it first. Then we think about the fight scenes we laughed at in Alyas Robinhood and Victor Magtanggol, and we hope, just hope that our Voltes V remake finally bucks that trend.
5. Beautiful set pieces
Sisyphus is crazy for starting their drama with this airplane crashing scene! I love the execution and how intense the scene are!!! YES SISYPHUS I LOVE U ALREADY #SisyphusTheMyth #SisyphusTheMythEP1 pic.twitter.com/qV5CPvfT1n

— kdrama tweets (@iconickdramas) February 17, 2021
Okay, enough comparisons to Pinoy shows. Let's compare the opening plane crash sequence in the first episode to the opening plane crash sequence in the Supergirl pilot on the CW.
Yeah, you got it — Sisyphus has even Supergirl beat. That's how much of a spectacle it is.
4. Tight pacing.

There's bound to be romance at some point, because I've been told Korean shows just need some measure of sappiness no matter what, but even then, this gripping tale of time travel and mystery is unraveling at a brisk pace despite episodes lasting about an hour or more each. That's commendable when you consider that the last time a lengthy movie made us forget it was long was probably The Dark Knight. Even Avengers: Endgame felt dragging at some points!
3. Making good on a premise.

I can almost imagine the elevator pitch for this show: what if your own wife came back from the future to save you?
Of course, I could just be making a spoiler-y assumption here, but I could be wrong. Either way, it doesn't matter: they took that bizarre concept and ran with it. Hard. And loathe as I am to make comparisons to Pinoy shows again, but isn't it sad that we seem to only be capable of a great premise in an indie film nowadays? Every local bit of programming on TV seems to be following a formula that plays it safe, and that's terrible.
2. A show that leaves you wanting more.

By the time the credits for the first episode rolled out, I was on the hook for more. Imagine my frustration when I discovered that this show that I literally never heard a single thing about before stumbling upon it only comes out with two episodes a week on Netflix. A side product of that perfect pacing they seem to have mastered is that each episode ends precisely at the very point you want to see more of it — and that is a brilliant touch. This show may not be bingeable (yet), but they sure know how to keep you wanting more.
1. It proves that there are still so many stories we can tell.

We've seen time travel before. We've seen dystopia before. We've seen genius leads, conspiracy thrillers, and all the small bits and pieces that make up Sisyphus: The Myth, but in putting this package together, something new and beautiful has been created. Ultimately, in a time of cynicism and that resigned shrug that "there is nothing new in this world," Sisyphus stands proud as living proof that yes, there's so much more room for creative storytelling in this world.
Are you watching Sisyphus yet? Tell us what you think in the comments!