While some of us take pleasure in elaborate skincare routines, there are those of us who just can't muster up the energy (or just the concern) to dedicate half an hour or longer to their skin. If you're part of the latter group of people, then skincare sticks may be right up your alley. Quick and easy to use, these skincare sticks can cleanse, moisturize, fight the signs of aging, etc. with just a few swipes. Here are some skincare sticks you might wanna try out.
Céleteque Acne Cleansing Stick

The Céleteque Acne Cleansing Stick was formulated to cleanse oily skin, reduce pimples, and even lighten pimple marks. It's got tea tree leaf oil, which has antibacterial and anti-inflammatory properties that can fight pimples and soothe skin, as well as turmeric root extract, which is used to control the skin's oil production and lighten dark spots. It's also formulated with mangosteen peel extract, which works to prevent the formation of new pimples.
Buy it here for P295.
St. Ives Cleansing Stick

This cleansing stick from St. Ives uses coconut oil to remove the daily buildup of dirt, makeup, and oil for soft, clean, and healthy skin, It comes in three variants: Matcha Green Tea & Ginger; Apricot & Manuka Honey; and Cactus Water & Hibiscus.
Buy it here for P520.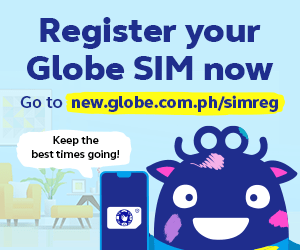 Hello Gorgeous! Cleansing Stick

This locally-made cleansing stick is a double-action cleanser and exfoliator. It's formulated apple cider, Jeju tangerine peel extract, and Jeju aloe vera extract to brighten and soften skin as you cleanse. And it's also got apricot grains to gently exfoliate your skin.
Buy it here for P120.
Prreti: Be Moist Moisturizing Eye Stick

The skin around your eyes is thin and sensitive, so it needs extra special TLC. Prreti: Be Moist Moisturizing Eye Stick was formulated with nourishing ingredients like olive oil, cactus flower, and beeswax to strengthen the skin barrier and support the regeneration of skin cells. And soybean oil is used to brighten the skin, giving you that well-rested fresh look even when you're running on just a few hours of sleep.
Buy it here for P230.
Rire All Kill Pore Tightening Ice Stick

As its name implies Rire All Kill Pore Tightening Ice Stick has a cooling effect that helps minimize the appearance of pores and refreshes the skin. Its astringent ingredients are perfect for soothing and hydrating the skin after blackhead extractions, but you can also swipe it on whenever you're looking for that cooling sensation.
Buy it here for P400.
Pixi On the Glow Multi-Use Moisture Stick

Pixi's On the Glow Multi-Use Moisture Stick isn't just for the face, but can also be used on the lips, body, and even hair. It's an all-purpose moisturize that's packed with Vitamin D2 and essential acids to help your skin from drying out.
Buy it here for P1,440.
Skin Genie Blindspot Healing Stick

This small stick looks like a lip balm, but is actually a pretty effective blemish treatment that soothes and nourishes the skin while drying up pimples and lightening dark areas. It uses plant-based ingredients like seaweed extract, sunflower oil, and vitamin E to help shrink pimples, lighten dark spots, moisturize inflamed skin, and promote faster healing.
Buy it here for P100.
Banila Co Hello Sunny Essence Sun Stick

UV rays are everywhere — even indoors, so you shouldn't skip out on your SPF ever. The Hello Sunny Essence Sun Stick Glow from Banila Co is great for all skin types, and doesn't just prevent sun damage, but also moisturizes the skin while giving it a healthy glow — all thanks to its birch tree and spirulina extracts.
Buy it here for P1,250.
Which of these skincare sticks would you try?