"Skyscraper" is Solidly Escapist,
But Goes Nowhere Further
By Macky Macarayan

Dwayne Johnson has become Hollywood's go-to guy for loud, big-budget action flicks, having starred in    Jumanji: Welcome to the Jungle     and      Rampage     earlier this year. Pitting him again in another heroic situation seems likely, hence      Skyscraper,     a two hour-bombardment of thrills and explosions. If you've seen the film (or even just the trailer), you'd quickly recognize where the filmmakers borrowed the idea for the plot (hint: Bruce Willis and Professor Snape).
"Die Hard" Overload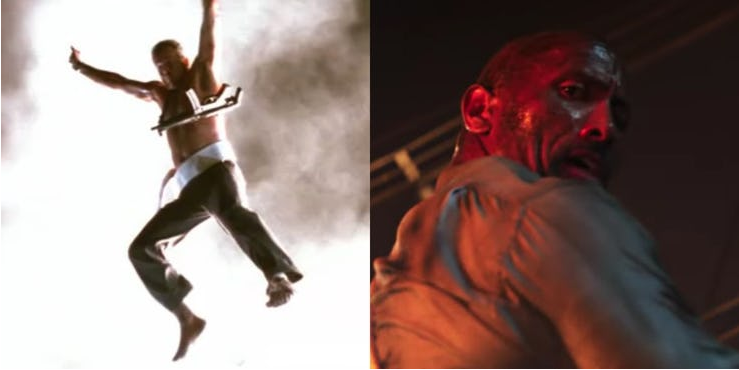 Skyscraper    didn't just take the concept of an unlikely hero foiling a group of terrorists as they hold a high-rise hostage, it borrowed almost everything, down to the duct tape that John McClane (Bruce Willis) used to hide his gun from Hans Gruber (Alan Rickman). You have the wife (Neve Campbell) in peril, a short-haired femme fatale (hello,    Die Hard 3),    the clueless cop (played here by Byron Mann), and the horde of spectators below who are glued to the events above. The ultimate letdown, however is that     Skyscraper     doesn't have a villain memorable or likeable enough. For what it's worth, we did enjoy Johnson's newfound uses for duct tape.
Thrilling as hell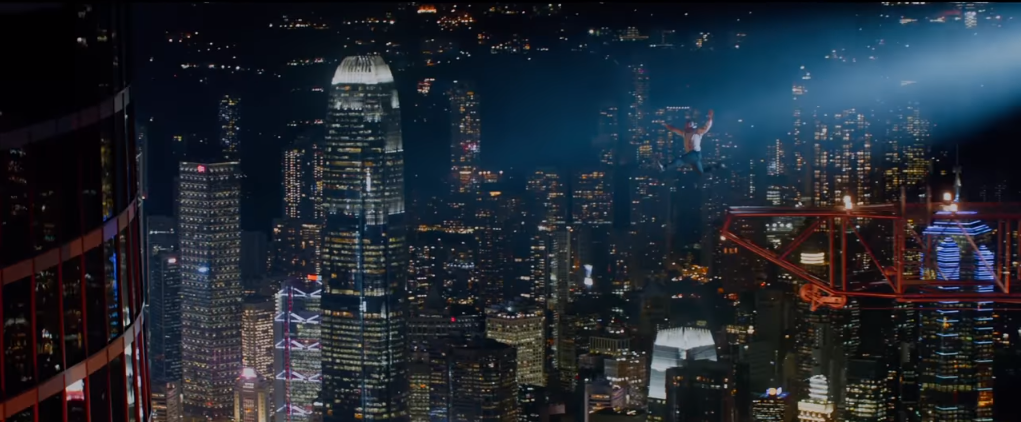 Despite the derivative plot,     Skyscraper     gets plus points for delivering on its promise, which is high-stakes, adrenaline-filled action. The film is tightly-paced, never allowing a moment of dullness. Two notable sequences involve Johnson jumping onto the titular skyscraper from a crane, and tiptoeing on the side of a building to access a computer encased inside whirling blades.
Dwayne Johnson is perfect for the role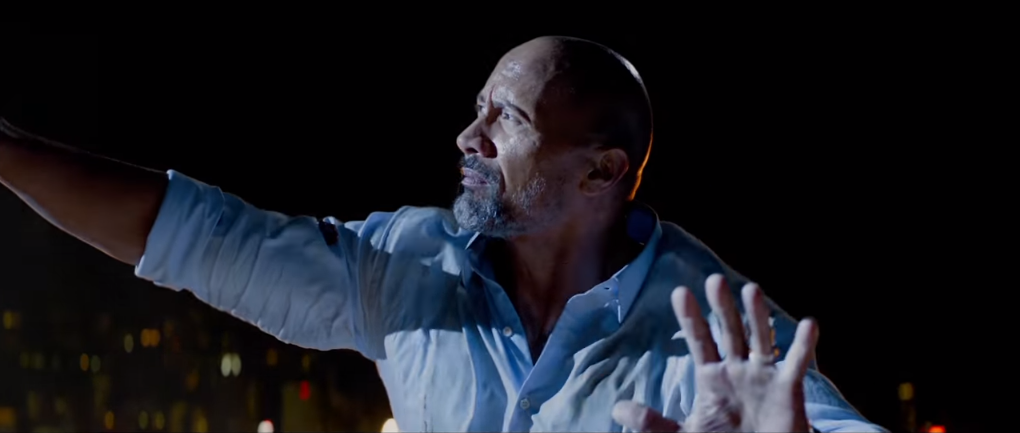 The film mostly works because Johnson fits the role of a family man who will go to the extremes to save his wife and kids; it's as if the role was written especially for him (it probably is). Also, when Johnson punches a bad guy onscreen, audiences can really feel that smack.
Did we tell you the protagonist only has one leg?
That's right, folks. Johnson's Will Sawyer has lost one of his legs in the line of duty, having been a former FBI operative. So fast forward to present day, he is a family man and a successful security expert that has a prosthetic leg for mobility. Hence, all that kicking and jumping and hanging from the side of a building, he does that with one leg (he kind of beats Bruce Willis on that one).