When it gets THIS hot in Manila, there's only one explanation: IT'S SUMMER! And for those of us that don't get summer vacation anymore, Holy Week is our best opportunity to go to the beach, sip on buko juice fresh out of the shell, feel the waves on our toes, and listen to happy music.
Here are eight songs perfect for a day of lounging at the beach, or even for the road trip to and from the beach:
Saturday Sun – Vance Joy
Sunshine, rainbows & butterflies. Vance Joy has got it all for us with this super summer-y new song.
Not Going Home – Great Good Fine Ok
Sun, sand, and sea — what else could you need? If only we could stay at the beach forever and not go back home.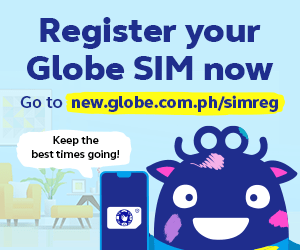 Cape Cod Kwassa Kwassa – Vampire Weekend
Cape Cod is one of the prettiest beach towns in Massachusetts so we'd say this one should definitely be on a beach playlist. Aside from the fact that the song sounds like it's being recorded right by the beach.
Hold Tight – Ben DJ, Eon Melka
Lay down on a hammock, close your eyes, feel the breeze, and let go — you're in tropical paradise!
Young Hearts – Strange Talk
"We're Young Hearts, look at us go. All we really need is a stereo" — Us too! Except all we really need are our iPhones and Bluetooth speakers.
I Got You – Jack Johnson
We can so imagine sitting under a palm tree on the shore and singing along to this, while playing the ukulele. Tell us that doesn't sound perfect.
Thunder Clatter – Wild Cub
Thunder Clatter is a super refreshing and different tropical dance track. You may even find yourself hopping into the waves with this one.
It's a Memory – Fred Falke, Elohim, Mansions On The Moon
"Take my hand and jump into the water, our love is free." It doesn't get much better than this.
Click here for a Spotify link to the playlist.
What's on your playlist? Share them with us below!