Over the past two years, due to the need for social distancing, you've had to hand out our personal information to complete strangers. From contact tracing apps to digital wallets to social media platforms, you've probably given your contact details to a handful of these different establishments and systems. It's for safety and for easier tracing, of course. But now, it seems it's coming back to bite us — in the form of spam text messages that contain our personal information.
An alarming increase of spam texts
Since the pandemic began, many Filipinos have complained about getting an increasing amount of spam texts. These messages range from product selling and real estate deals to game invites and job offers. Some would even announce the user as the "winner" of a raffle — even when they didn't even join a raffle in the first place.
Yung mga scam text messages ngayon sobrang alarming na ah. Dati blinoblock ko lang, pero ngayon pati pangalan ko alam na nila?? Ganito rin ba sa inyo?

Kumusta naman yung data privacy natin? Yikes 😬

— Edson C. Guido (@EdsonCGuido) August 30, 2022

However, spam texts have recently become ever more alarming due to the fact that they now bear the names of actual phone subscribers. Before, spam texts simply sent unsolicited messages and offers. But now, they even have our first and last names.
So where do they get it? There are many speculations about where these spam texters are able to get our contact details and personal information.
Speculation #1: Contact tracing
Some netizens point to the many health declaration forms that were required everywhere during the early months of the pandemic. On top of that, there are also several contact tracing apps that have your data, with each city having its own system. So if you travel frequently, your personal data can be found in different systems. A National Telecommunications Commission (NTC) official also said there's a possibility that the personal information could have been leaked from contact tracing forms and apps.
Data from #COVID19 contact tracing could have been used in the recent surge of personalized spam text messages, a National Telecommunications Commission official said.

FULL STORY: https://t.co/9uHKsoifQc pic.twitter.com/hYx7hLgGNp

— ABS-CBN News (@ABSCBNNews) September 2, 2022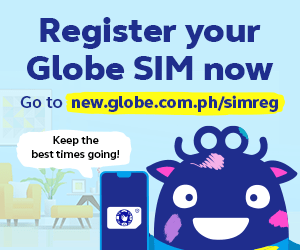 Speculation #2: Digital wallets
Others think that the display name of an e-wallet account is being abused by spam texters. They could simply input the number, attempt to send a peso, and check the name associated with the phone number. Netizens cite the formatting of the name as "[first name] + [initial of last name]" (e.g. JUAN D.C.) in this speculation.
For me im sure from gcash nakuha, kasi i use my uncles name for my gcash but i use my own number kasi nga ako ung gumagamit, then the spam message texted me with my uncles first name and first letter ng surname, and that's what i use in my gcash, so yeah, im 100% certain.

— nellejh (@nelle_jhh) September 3, 2022
Speculation #3: Messaging apps
Another points to messaging apps linked to their phone number. The netizen mentioned how the spam texter used the name she uses only in a messaging app.
In my case, the only app in my phone that has this name is my viber. I don't know why they got my viber name. pic.twitter.com/6dpdcMOdnA

— BabyQ (@lukanRN) September 3, 2022
Speculation #4: Online shopping
A few think it could be the numbers in your package waybills. These waybills bear your name and contact number to deliver your item to you, and if not disposed of properly, others could get your personal data (even your address) from there.
Please please if nakatransact nyo ako, do not forget to dispose the waybill properly. The name I use when shipping out parcels is the one na nagkekeep of appearing sa mga spam texts like below. https://t.co/beKyhtHRKp

— xass | ia (@xassells12) August 9, 2022
Speculation #5: Hacked data provider
Supreme Court Associate Justice Marvic Leonen also raised concern and awareness on the rampant spam texts containing names. Leonen speculated that "there is a data provider out there that has leaked or sold or been careless about our information."
Unsolicited or scam text messages on our phones already contain our names. This means that there is a data provider out there that has leaked or sold or been careless about our information. This makes all of us now vulnerable.

Very dangerous.

— Marvic Leonen — maroon check (@marvicleonen) August 31, 2022
Netizens urge action
After more Filipinos raised concerns about the spam text messages, the NTC is being urged to investigate the alarming increase of spam texts. "Kailangang aksiyonan na ito ng NTC dahil walang kalaban-laban ang marami nating kababayan. Dapat mabigyan ng karampatang proteksiyon ang ating mga kababayan at hindi maloko sa pamamagitan lang ng text message," said Senator Bong Revilla last August 31.
taking action against mass scam texts with *gasp!* another text! pic.twitter.com/iUQLSSaYjj

— Wena Cos (@wenacos) September 3, 2022

The NTC has also requested telco companies Globe, Smart, and DITO to notify and warn their subscribers against such text scams. The NTC has also released its own warnings to subscribers.
Meanwhile, on September 5, the Senate decided to step in and launch their own probe into the rampant spam texting. "Let's intensify the crackdown versus these scammers by institutionalizing a protection mechanism for millions of mobile phone users in the country," said Senator Grace Poe, who leads the Senate committee on Public Services.
For now, what can you do?
While the government institutions investigate, we would all still probably continue to receive spam texts. So even if most know these already, it doesn't hurt to get a rundown of the do's and don'ts when dealing with spam text messages. Here are some of the tips from NTC and telcos:
Do NOT reply
Do NOT provide any personal information
Do NOT click any links
Delete the message
Block the number
Report the number to NTC and the telco companies
Read more here:


Here's How You Can Protect Your Phone and Your Privacy from Those Annoying Spam Texts

Here's How You Can Protect Your Phone and Your Privacy from Those Annoying Spam Texts
Meryl Medel | Nov 23, 2021
Follow us on Facebook, Twitter, Instagram, Tiktok, and Youtube for the l8est entertaining, useful, and informative lists!