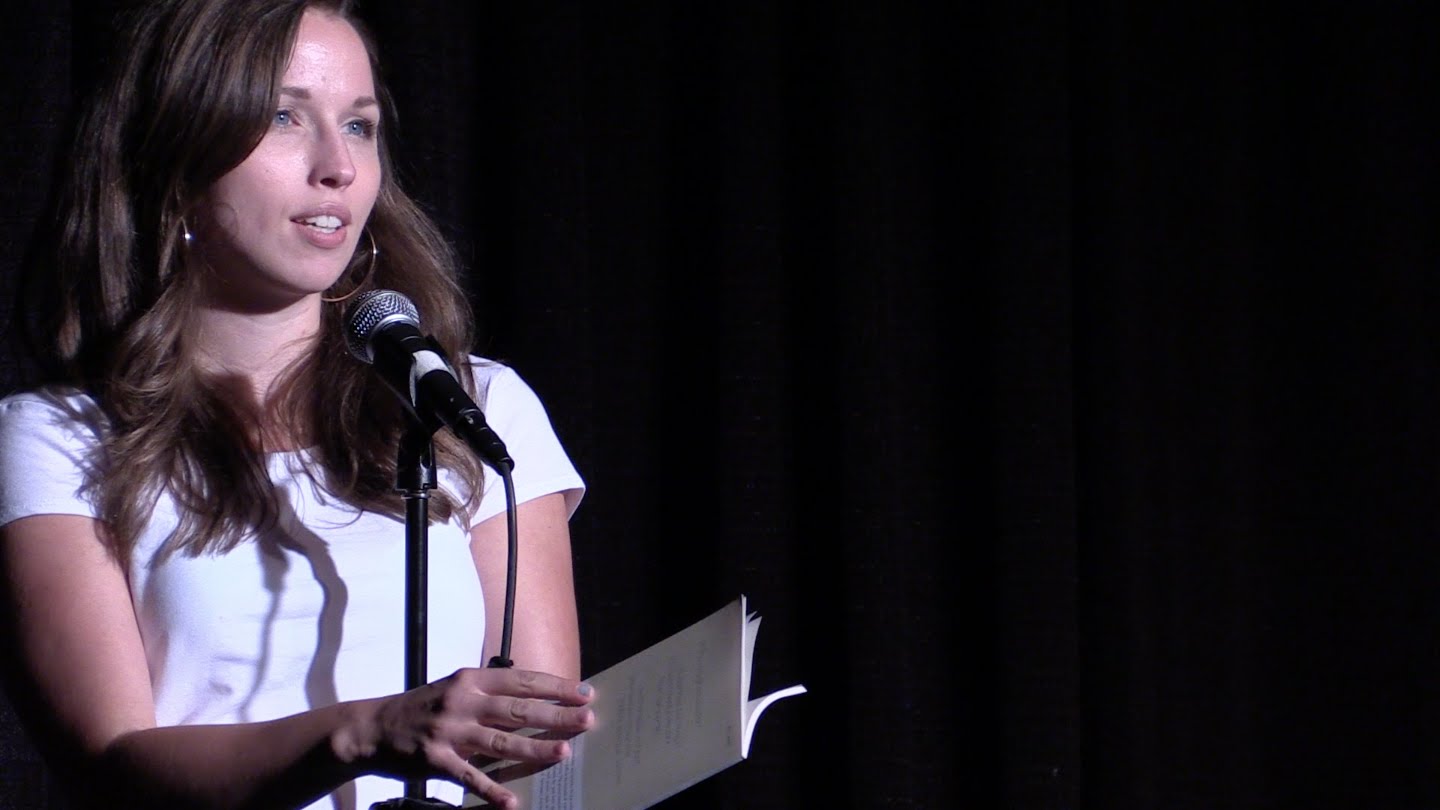 You Really Have to Meet Spoken Word Poet Sierra DeMulder
By Juan Miguel Severo

Before being cast in a teleserye, I was a spoken word poet performing in small cafés and schools with my group, Words Anonymous. I started writing and performing back in 2014, when it hadn't become this big yet, when there'd only be twenty people in the audience and all of them were waiting their turn to perform. These days, I hardly ever see a spoken word event with a vacant seat.  And aside from those months of exposure in primetime TV, spoken word poetry has gotten so big that so many new local artists have been sinking their teeth into it and are successfully getting the public's appreciation for their work.
A couple of years ago, people online went nuts over Neil Hilborn's performance of OCD and were reduced into a puddle of feelings care of Phil Kaye and Sarah Kay's When Love Arrives. But now, the same people and more have started sharing and sharing videos by local artists such as Brian Vee, Maimai Cantillano, and my friends from Words Anonymous (#proud).
But before all this attention, even before we found the courage to bare our souls to twenty other people in the audience, we found inspiration in a handful of foreign artists we stumbled upon online as we were just beginning to learn more about this craft. Yes, there was Hilborn. Yes, there was Sarah and Phil. There was Andrea Gibson, Taylor Mali, Rudy Francisco, and many more.
But it is true, what they say: you never forget your first. And the first spoken word poet I ever got to watch was Sierra DeMulder.
I remember having a quarter-life crisis around that time, when a friend of mine randomly sent me link to a certain video. The first one on this list. And after two minutes, I knew I had to watch more. Sierra DeMulder made me fall in love with spoken word immediately, I didn't stop until I'd consumed them all. And because I've received so much love from this art form that I met through her, I'd love for you to meet her, too.
And here on this list are just a few reasons why I love this amazing poet and electric performer.
1. She knows what it's like, beshie. Ate Sierra knows.
Unrequited Love Poem (On Watching Someone You Love Love Somebody Else)
"You are always ticking inside of me, and I dream of you more often than I don't. My body is a dead language and you pronounce each word perfectly."
2. Ever wondered what it's like for the mother of a serial killer? She has a persona poem for that.
Mrs. Dahmer
"Would Mary be forsaken if Jesus had not grown to be the son god had intended to father? If he did not wear a crown of thorns but instead, wrapped it around his knuckles."
3. She's a generous performer willing to go to those dark places we're afraid to talk about. Self-harm, for example.
Werewolf
'My father has been dry for fourteen years, and he tells me, "An alcoholic is always an alcoholic, and sober is just another word for thirsty."'
4. And how can one listen to this poem about a mother with cancer and not get emotional?
Garden
"If the first step to getting there is telling you I love you, I will carve it in braille on your pillows so it's the first thing you feel in the morning."