At the end of each year, Spotify users are always excited to see the artists and songs that made it to the top of their lists on Spotify Wrapped. They eagerly share these lists on social media, but unfortunately, it only comes around once a year. But now, a new website allows you to see your chart toppers any time of the year through the so-called Spotify Pie Chart.
Spotify Pie Chart
Much like Spotify Wrapped, the Spotify Pie Chart analyzes your Spotify listening history and organizes the data into a visual representation of your music tastes. But unlike Spotify Wrapped, the Spotify Pie allows you to update your pie every month, so you can share a new version regularly. It allows you to track how much your music taste changes throughout the year, as opposed to Spotify Wrapped's one-time drop.
The Spotify Pie is divided into various different colors, with each color representing a genre. It displays the specific genres according to Spotify's categories and also shares a list of your top artists. (Maybe it should be named SpotiPie? No? Too much? Never mind.)
The Spotify Pie Chart was created by UCLA student Darren Huang, and it comes with the witty tagline: "Bake your monthly genre pie."
So how can you 'bake' your own Spotify Pie?
glee cast sneaking into my spotify pie chart…i am SICK pic.twitter.com/nPUPh2oqvi

— kate bush's aquarius moon (@cloudbusting) June 4, 2022

To ~bake~ your own genre pie, you simply need to visit the Spotify Pie website. Once there, you need to login to your Spotify account and allow the website access to your Spotify data. If you're okay with that, then you'll instantly get your Spotify Pie. But if not, you might want to skip this.
If you like seeing your top songs and artists in other formats, you can check out these other websites: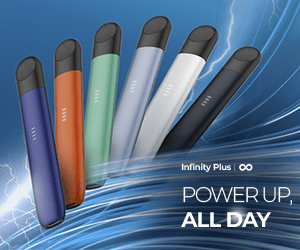 Receiptify
With Receiptify, share your top songs in the form of a receipt.
my receiptify last month and last 6 months pic.twitter.com/QRjkCVGGAH

— bri (@urinebean) June 1, 2022
Obscurify
With Obscurify, determine how your music tastes compare to those of other users.
obscurify reveal pic.twitter.com/mRg608gBZc

— bee *cat noises* (@bigbirdluvr) March 13, 2022
Festify
With Festify, create a poster for a dream musical festival featuring a line-up of your most listened Spotify artists.
Which festify festival of mine are u attending ? pic.twitter.com/pyaAqsdcrM

— living dead boy (@brujoevan) April 13, 2022
Whisperify
With Whisperify, answer quizzes and challenges based on your Spotify playlists and top songs.
if u guys look up whisperify it quizzes u on ur spotify history and i'm telling u this bc I can't stop playing it rn pic.twitter.com/bRnUEqTsBj

— hannah (@arrgntsonofbtch) March 8, 2022
Colorify
With Colorify, get a visual on your music tastes through a color palette.
color palette of album art of my top tracks: pic.twitter.com/7ln9fM8Efx

— ∆.⁷ ᴾʳᵒᵒᶠ ♡ (@cocoaniable) March 9, 2022
Judge My Spotify
With Judge My Spotify, get judged by a rude AI that would bluntly describe your music taste according to your Spotify history.
This was way more fun than Spotify wrapped
Judge My Spotify: https://t.co/gSSSfvIVZ8 pic.twitter.com/4Ijorj0OMb

— Miche⁷ (@MicheBangtan) December 23, 2020
Follow us on Facebook, Twitter, Instagram, Tiktok, and Youtube for the l8est entertaining, useful, and informative lists!