Kids of the 2000s know Spy Kids as one of the movies that made a mark on their childhood. It's got a lot of comedy, a little drama, even big Hollywood names, and most importantly, some spy action that captured the interest of your pre-teen self. Since its first installment in 2001, the series has released three more films and a television series. But while they were the stars of your childhood, many of the actors behind our beloved characters have stepped away from the limelight. So where are the cast members of Spy Kids now?
Alexa Vega (Carmen Cortez)

In the movie: Alexa Vega plays Carmen, the older of the two Cortez siblings who had no idea their parents were spies. She often teases her little brother, feeling burdened by her babysitting duties while trying to keep secrets of her own. Her full name is a mouthful — Carmen Elizabeth Juanita Echo Sky Brava Cortez — and you probably memorized all that as a kid.
In real life: She now goes by Alexa PenaVega. After Spy Kids, she continued her acting career, starring in films and television series. In 2013, she got engaged to Big Time Rush actor and singer Carlos Pena Jr. and wed a year later. They have two sons and are expecting their third child this year.
Daryl Sabara as Juni Cortez

In the movie: The younger of the Cortez siblings, Juni often felt insecure and found solace in the television show Floop's Fooglies, that is, until he discovers what really was going on behind the show.
In real life: Since then, actor Daryl Sabara has appeared in guest and recurring roles in a variety of films and TV shows. He has kept a low profile since 2015, with only his recurring role in cartoon show Ben 10 as his longest and most recent project. In 2016, he started dating singer Meghan Trainor and they got married in 2018. This year, the couple is expecting their first child.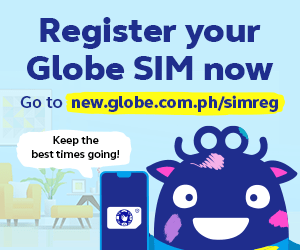 Danny Trejo as Isador "Machete" Cortez

In the movie: The brother of their father, Uncle Machete often came to the two kids' rescue. He was the one the kids asked for help to save their parents.
In real life: After the success of Spy Kids, a spin-off focusing on Machete's character actually came out in 2010, and it even had a sequel in 2013. Trejo has since appeared in guest roles in TV shows like Breaking Bad and Brooklyn Nine-Nine. His latest project is a voice role in the latest Minions film to be released this year.
Antonio Banderas as Gregorio Cortez
In the movie: Gregorie Cortez seemed just like any suburban father, but when he gets kidnapped, his children learn that no, he's not. He leads a double life as a semi-retired spy.
In real life: Even before this film, Antonio Banderas was already a big name, and was most known for his role as Zorro. He continued on to star in more films, shows, and theatre productions, getting nominated and granted several awards. His latest release was the adaptation Dolittle alongside Robert Downey Jr. Banderas is also set to star as the titular character in the autobiographical feature film Lamborghini – The Legend.
Carla Gugino as Ingrid Cortez
In the movie: Ingrid Cortez is a spy-turned-consultant, who got kidnapped from the suburbs without her children knowing until later.
In real life: Post-Spy Kids, Gugino has starred in numerous film and TV projects, but you might recognize her in the supernatural horror series The Haunting of Hill House (2018) as the mother of the Crain family, who was one of the two members of the family most affected by the paranormal happenings in the house.
Alan Cumming as Fegan Floop

In the movie: The star of Juni's favorite TV show, Fegan Floop seemed to be a criminal mastermind intent on replacing human children with his robots, but it turned out someone else was using him as a front.
In real life: Before and after Spy Kids, Alan Cumming has a continuously growing extensive filmography. He also often played voice roles in animated movies such as The Smurfs and Strange Magic. But he may be more known for his theater roles, with works including Hamlet, Cabaret, and Accidental Death of an Anarchist, for which he won awards.
Teri Hatcher as Ms. Gradenko
In the movie: Ms. Gradenko appeared in front of Carmen and Juni as a spy who knew them since they were babies. But in reality, she was a traitor who worked with Floop to get the kids in his clutches. You might remember her as that lady who got her hair burnt to the scalp, which was unfortunately nightmarish for seven-year-olds all over the world. She embodies that old saying all parents say: never trust strangers, especially ones with bad hair jobs.
In real life: After appearing only in the first film, Hatcher went on to star in the television series Desperate Housewives (2004–2012), for which she won several awards. Since then, she has played guest and recurring roles in television shows like Supergirl.
Tony Shalhoub as Alexander Minion

In the movie: Alexander Minion was another traitor to the spy organization who was the actual mastermind behind the plan to replace children with robots. By the end of the movie, he was defeated and he was mutated into a four-headed, multi-handed version of himself.
In real life: While his character in Spy Kids looks pretty funny, Tony Shalhoub is actually quite the versatile character actor, for which he is known and has won several awards. His most recent work is a recurring role in the musical adult animated sitcom Central Park about a family who lives in the park's Edendale Castle.
Feel old yet?