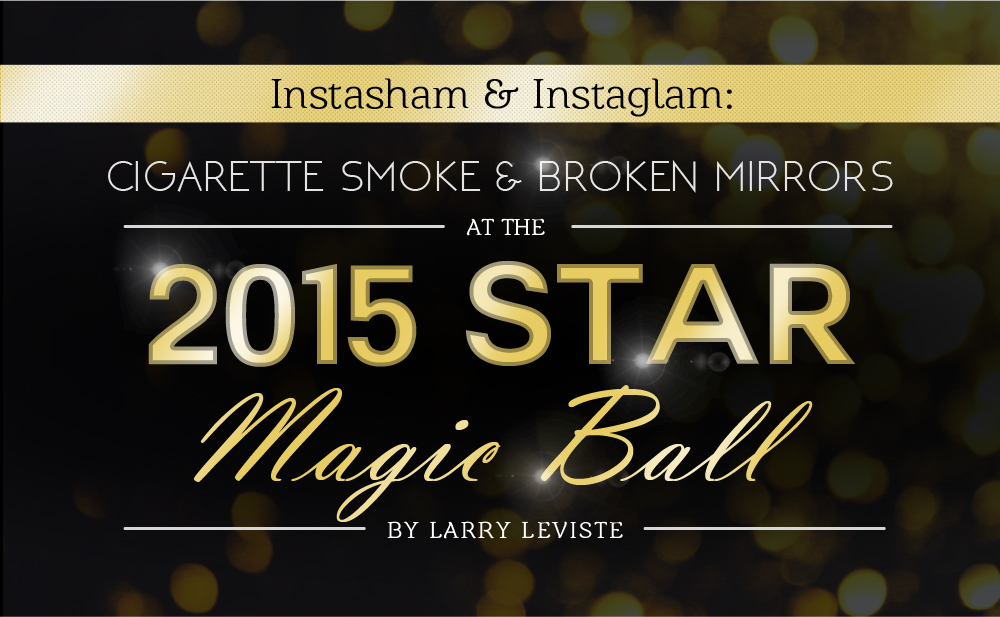 There was certainly no magic in the artista gowns at the recent Star Magic Ball, there was only cigarette smoke and broken mirrors.
First, why did these fashion designers pick white, peach and nude as color choices for these extrambotico creations. These colors reflect light (black, navy, and even the season's marsala or maroon absorb light ) so the poor starlets looked 20 pounds heavier. Light colors too will show every cut and detail which if unchecked for good sewing and bad fitting will make the gowns here truly instasham.
Then, the rest were barely instaglam. In fact, my 8 choices are almost interchangeable.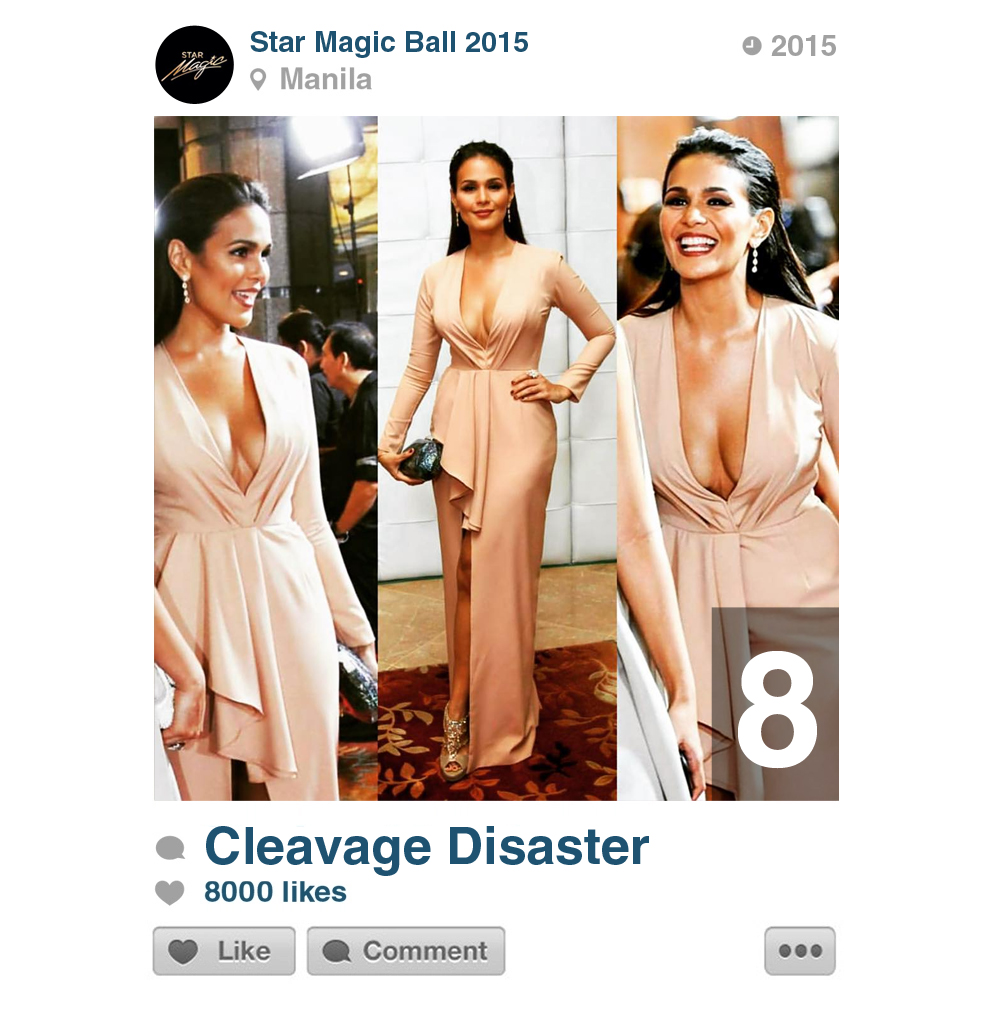 A full-bodied actress should never wear ill-fitting bodycon gowns like this one—it made her beautiful boobs a moving violation of style.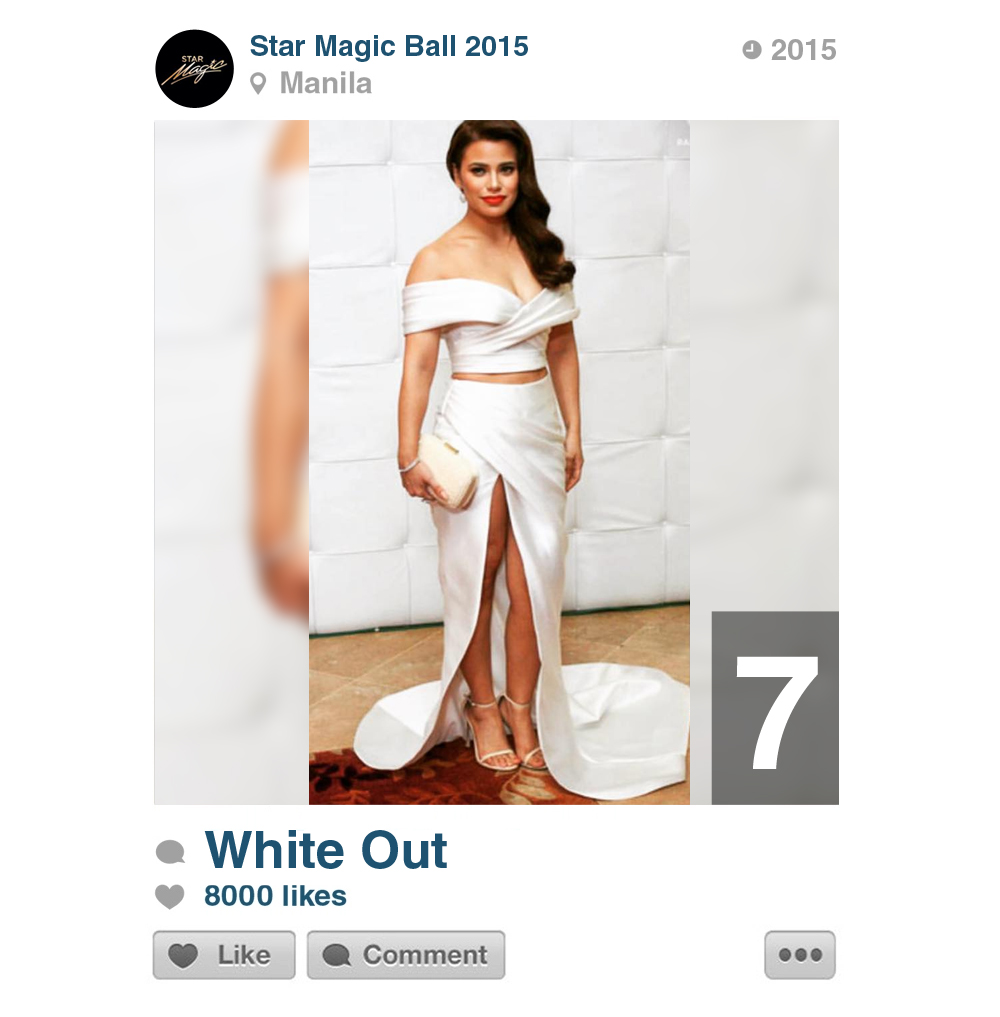 White is unforgiving when made to look sexy. Wrong fabric, wrong design (her legs look uncomfortable) for a pretty face as hers.


How many stylists and handlers did it take to help her get in and out of the car, sit down for dinner and go to the restroom? The designer made her booty as big as Nicki Minaj's—is that even a good thing?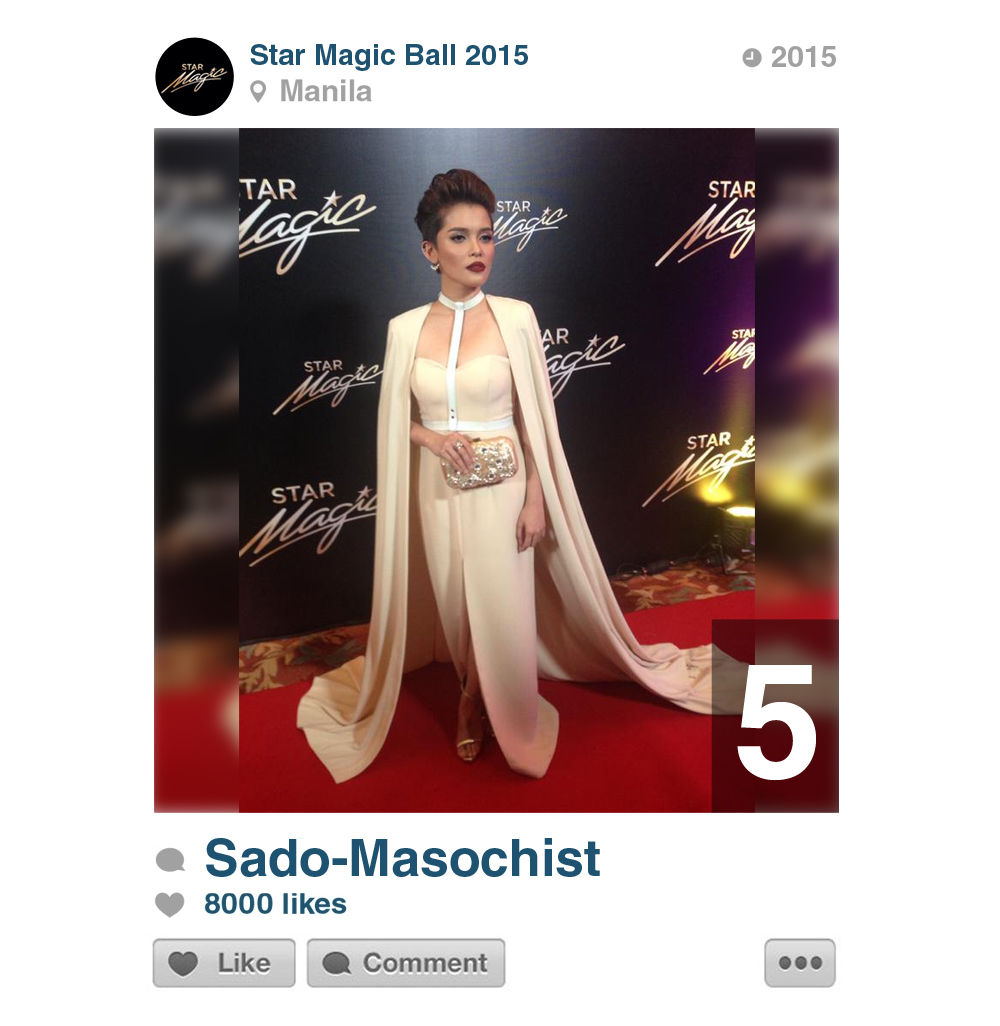 Someone please explain that thing on her neck. Is it a collar, a misogynist afterthought? It made her look so uncomfortable. And it made me gasp for air.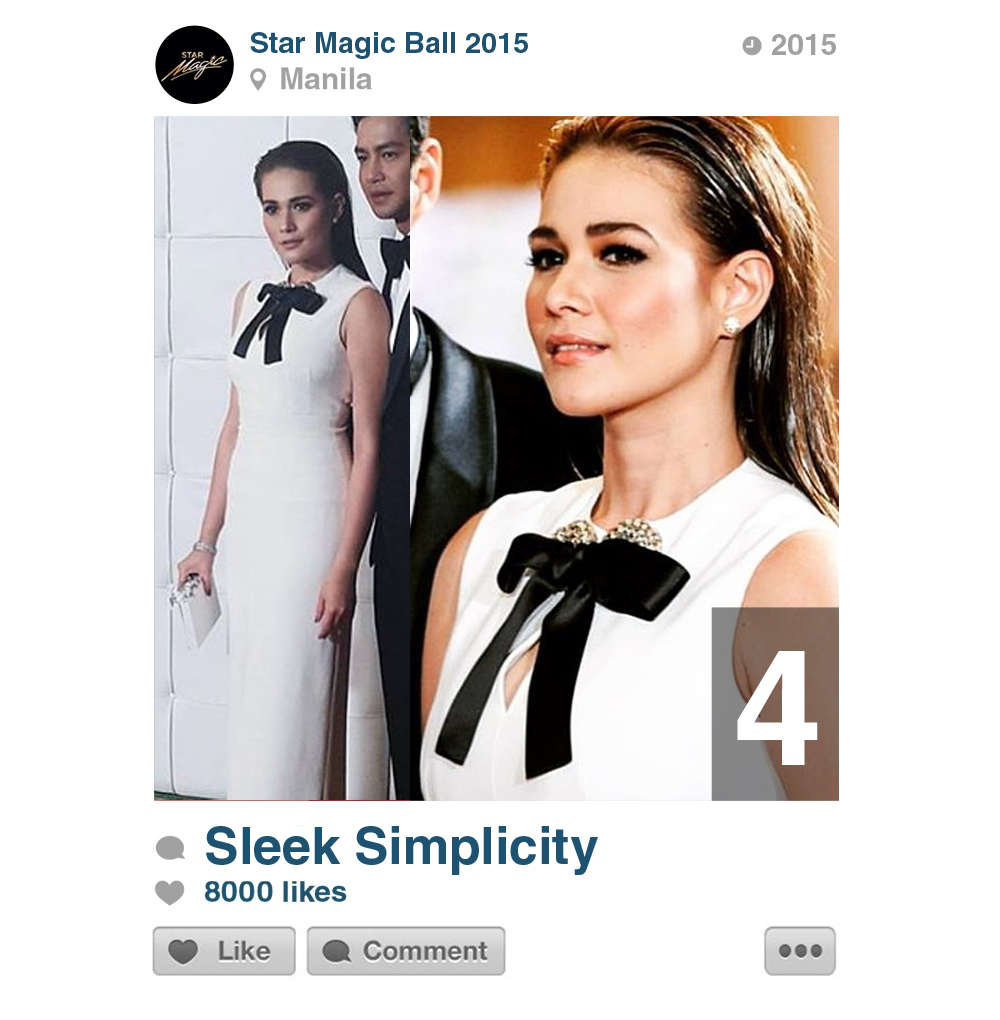 Bea Alonzo in head to toe Alexander McQueen. Best. Dressed.

P.S. This is how you do a front slit, designers.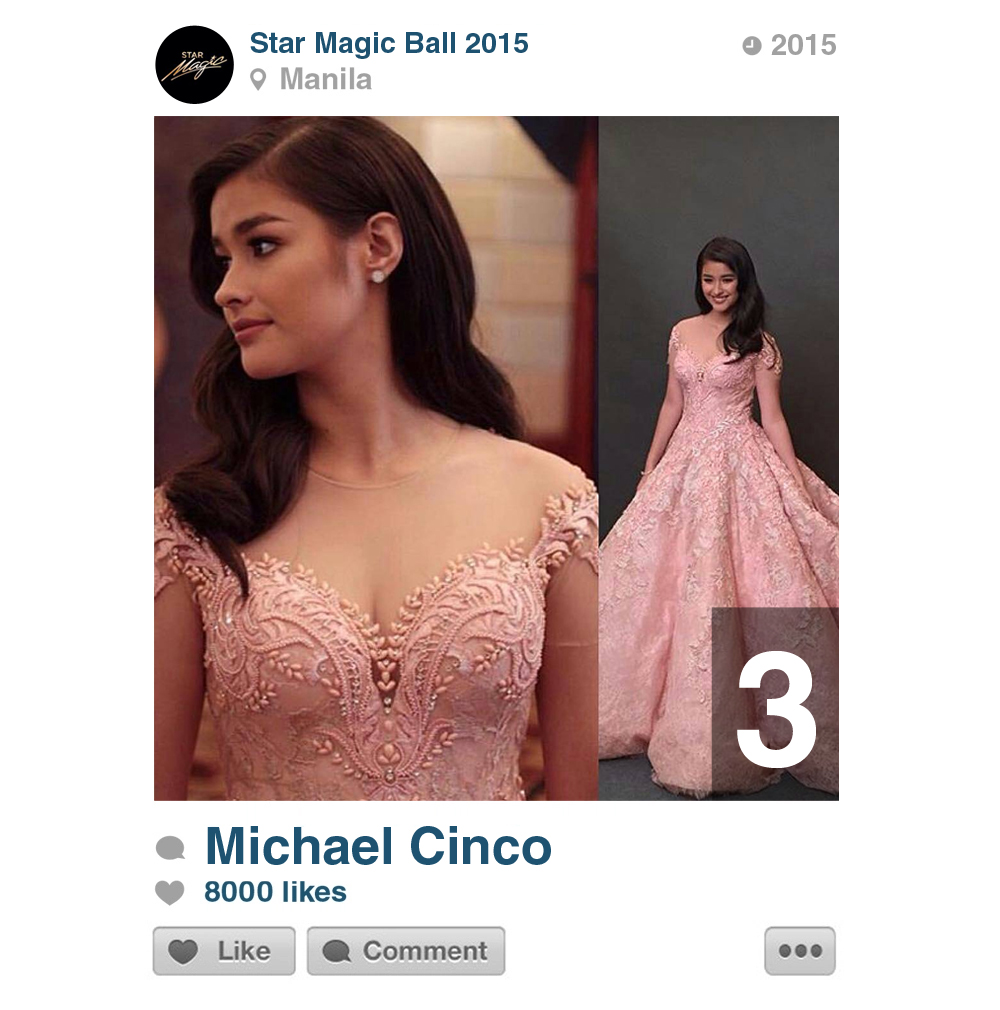 Reminiscent of the Dubai-based designer's wedding gown for Marian Rivera, this came in a particularly sweet shade of pink. So haute couture, yet so youthful.


Smoke and mirrors behind the magic. Silver, peach and daringly backless.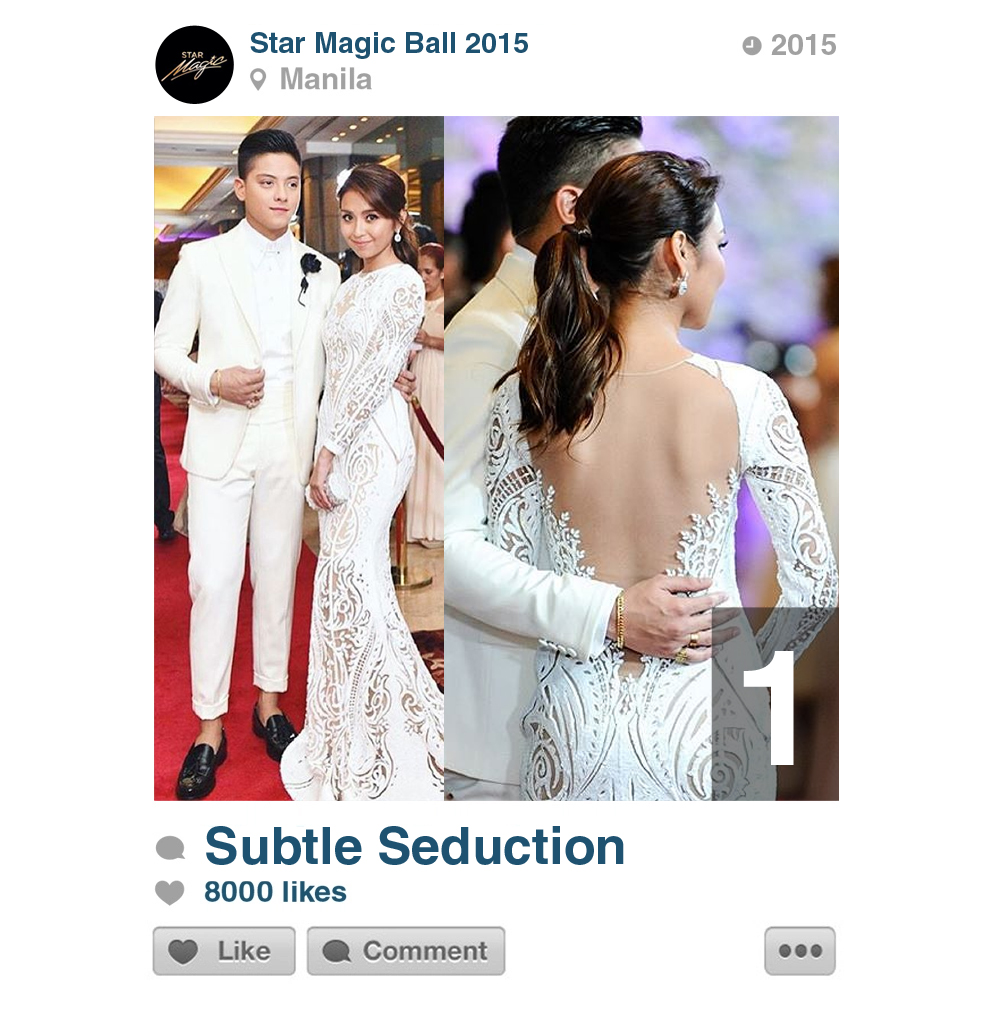 This all-white lace ensemble was hand-beaded by Michael Cinco. The design and fabric are perfectly balanced and executed. the craftsmanship is so couture. This is how a star shines the brightest at this year's lackluster Star Magic Ball.

Got thoughts on the ball's gowns this year? Post them now in the comments!