If you've spent the last few months longing for your favorite Starbucks branch, now may just be the perfect time to visit your nearest Starbucks branch. Why? For starters, many of them are open now, so as long as you take the necessary precautions, getting your favorite caffeine (or decaf, if that floats your boat) fix is possible again. And also, Starbucks now has a new rewards program that lets you score free goodies faster and easier. Here's what you need to know.
More rewards in fewer visits

With the new Starbucks Rewards, members can get one Star with every Php25 spent on almost everything they buy. All you have to do is present your registered card or app!
You know what this means: more free treats! For every 100 Stars, members can get get a free handcrafted beverage, pastry, or slice of cake!
Newbies get on the fast track
If you haven't got a Starbucks Rewards account yet, now's the best time to do so because new members get twice as many Stars on their purchases during their first week.
Watch out for featured beverages…
Cause if you purchase a featured beverage on the first day of a promotion, you'd get DOUBLE the Stars.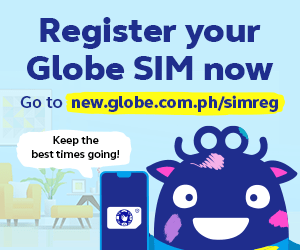 …And Double Star Days, too
And what's a loyalty program without a little surprise? Starbucks will also unlock Double Star Days, different days every month when customers can get twice as many Stars on purchases of their favorites from Starbucks.
Birthday treats
To top it off, members will also enjoy a free beverage or food on their birthday.
Ready for rewarding experiences?
The all-new and exciting Starbucks Rewards is exclusive for registered members only. To join, new customers will need to activate and register a Starbucks Card to Starbucks Rewards.
Previous members of the My Starbucks Rewards can simply update their old password and add a new Starbucks Card to their account through the website and latest app on Google Play or the App Store.
Cashless Payments and automatic reloading
There's also a lot to look forward to with the release of the new Starbucks App. Members will enjoy cashless payments and new features like automatic reloading, so they never have to line up to add value on their Starbucks Card.
How to register
Say hello to endless choices, and yes, free coffee. Join the new Starbucks Rewards program and collect Stars with every sip. For more information, visit the Starbucks Rewards website.