We love Christmas season. Everything about it really excites us: the cold weather, the nonstop playing of holiday music in the mall, and of course, the great holiday deals and collections everywhere you look. Who doesn't love buying holiday goods?
Perhaps one of our most anticipated Christmas goodies are those from Starbucks. We can't help but feel very Christmas-y from the red cup to the Christmas beverages, and we definitely loved collecting stickers to avail their exclusive planner! This year is more special, since it's the brand's 20th anniversary in the country. Excited for this year's Christmas collection? Scroll down to know what they have this year:
8. The New Red Cup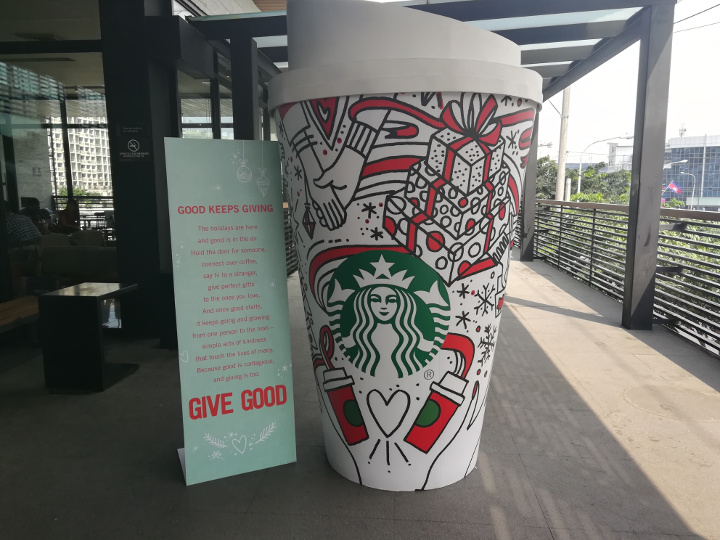 The transition from the usual Starbucks cups to the red cups is a yearly tradition, and it signals that Christmas vibes is finally here. Starbucks is making it more special this year, though, as they're introducing a new design of the red cup; the Give Good cup.  If you're a doodle enthusiast, you can also customize and color your cup!
7. Starbucks Christmas Blends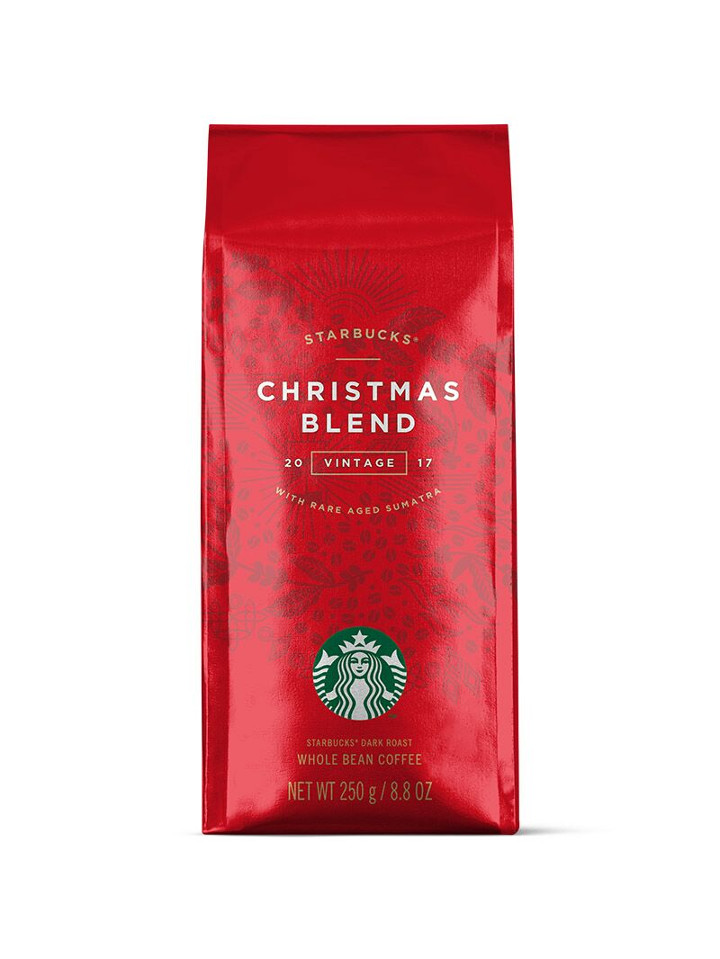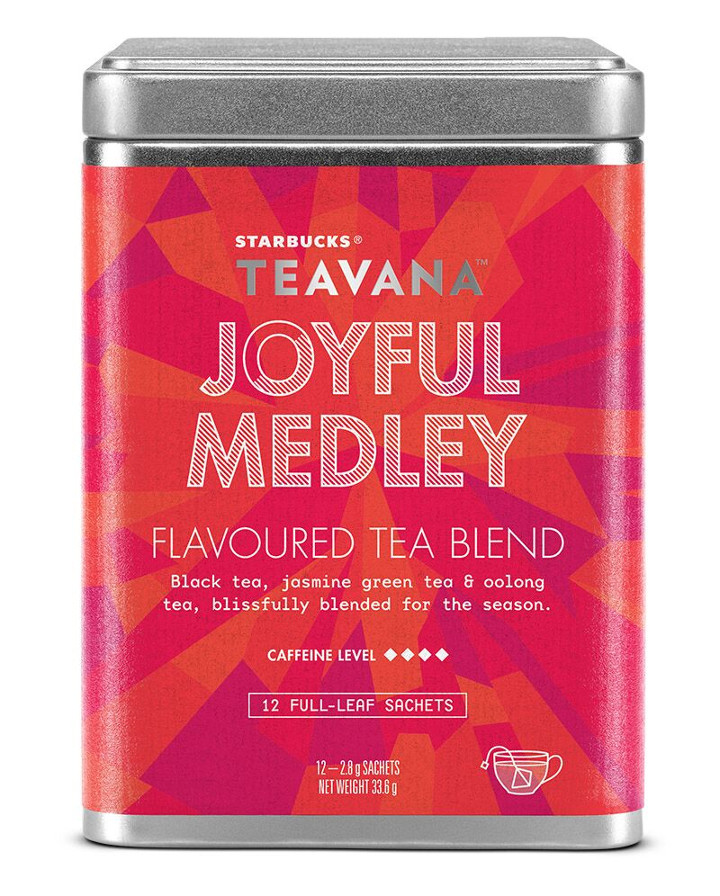 Looking for a gift idea this Holiday season? The Christmas favorite Starbucks Christmas Blends and the Christmas tea pack, Teavana Joyful Medley Tea are finally making a comeback! Aside from the original coffee Christmas blend, there's also the espresso roast, Via®, Origami® that are specially blended to suit every coffee lover's taste. You can order them starting November 2!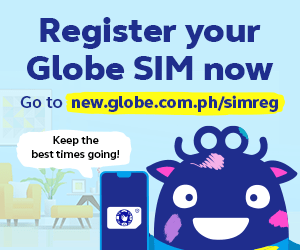 6. Starbucks Reserve® Christmas Blend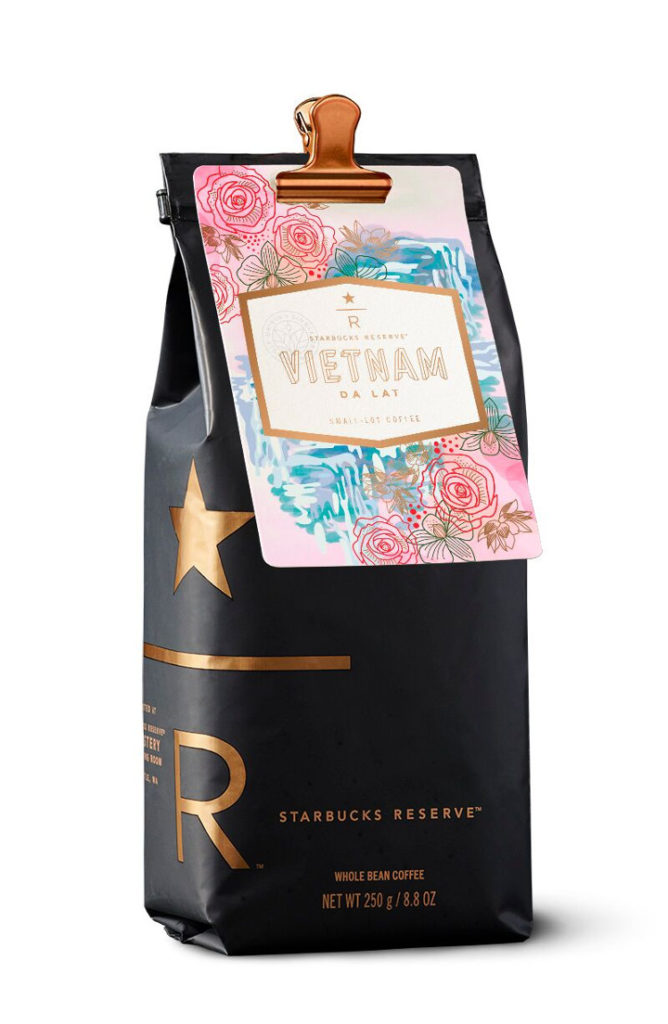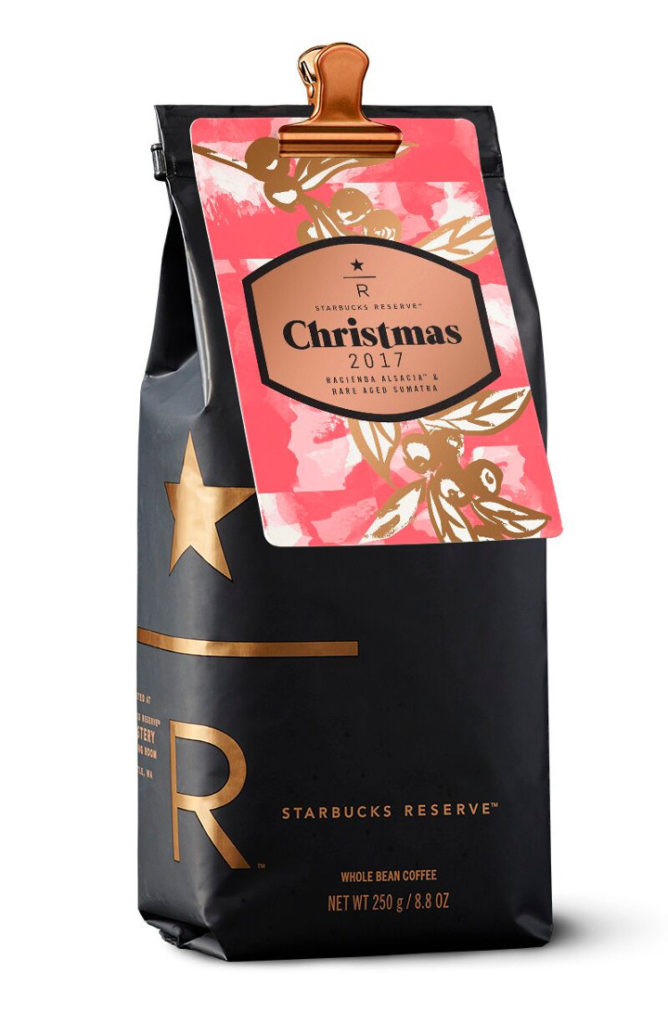 Starbucks Reserve® is Starbucks's line of the rarest, small-lot coffees. It consists of the Reserve Christmas Blend, a lighter roast called Ethiopia Bitta Farm and the very first selection from Vietnam, the Vietnam Da Lat. The Reserve® line is only available in nine Starbucks branches in Metro Manila.
5. Returning Favorites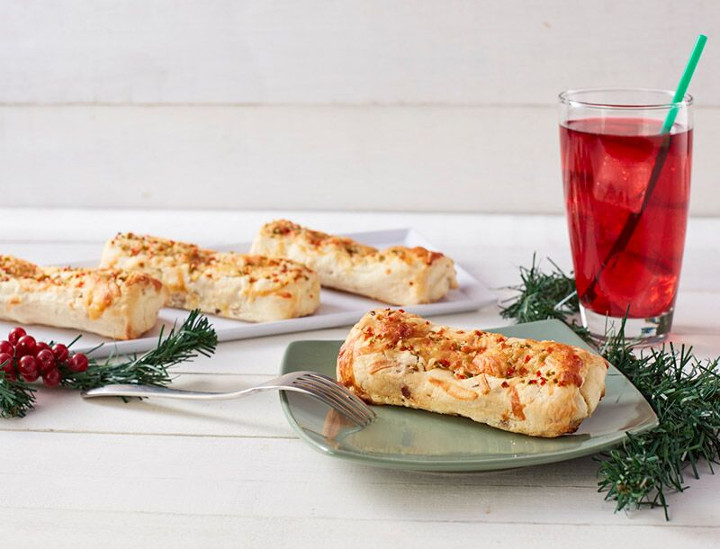 One of the best things about the holidays is the comeback of our favorite limited edition products! You can finally order chocolate toffee nut loaf, chocolate crepe cake, and chicken fajita roll. Pair it with the new beverages for a hearty meal!
4. New Holiday Food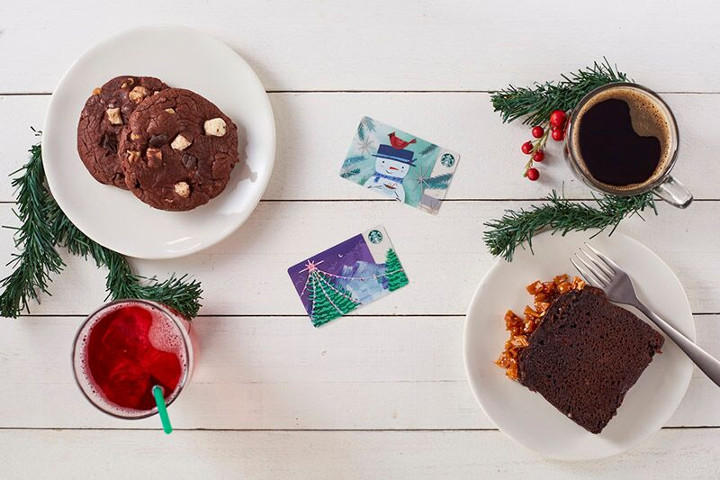 The dessert menu is so full this year, there are plenty of choices for everyone. A milk and chocolate pudding will be added to the menu, as well as a rocky road cookie. For those who like pairing their drinks with buns, Starbucks introduces two new variants: the ham and egg on brioche bun and the Christmas ham, egg white and edam cheese on a croissant bun. There's also the roasted turkey and chicken with bacon on cranberry bread that screams "Christmas!". Of course, you'd also want to try their new cake variants: the truffle brownie cheesecake and Belgian strawberry cake.
3. Christmas Beverages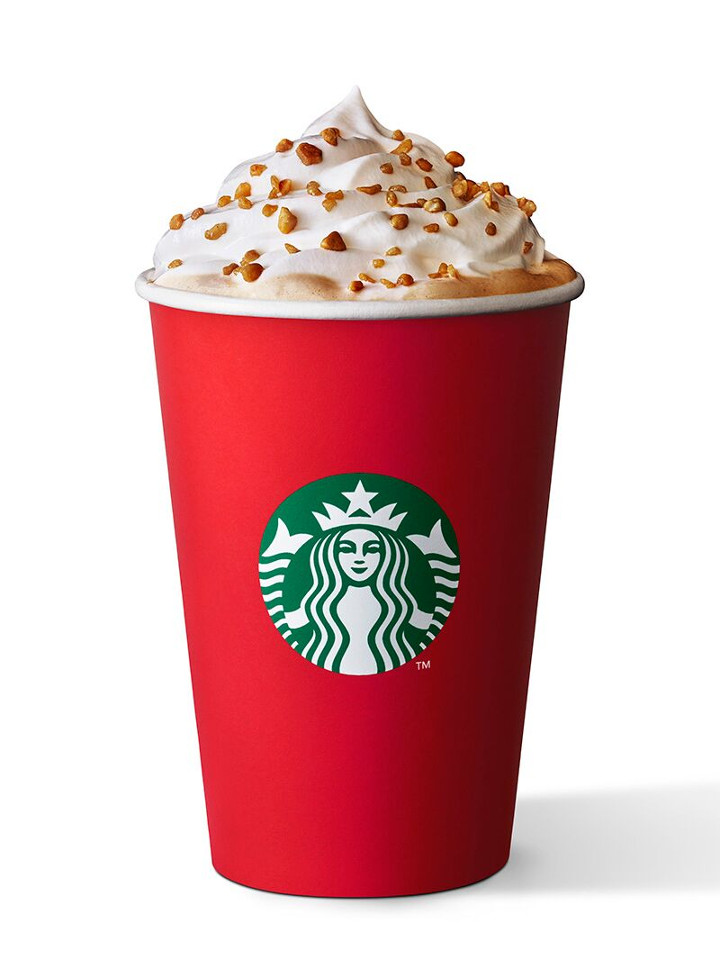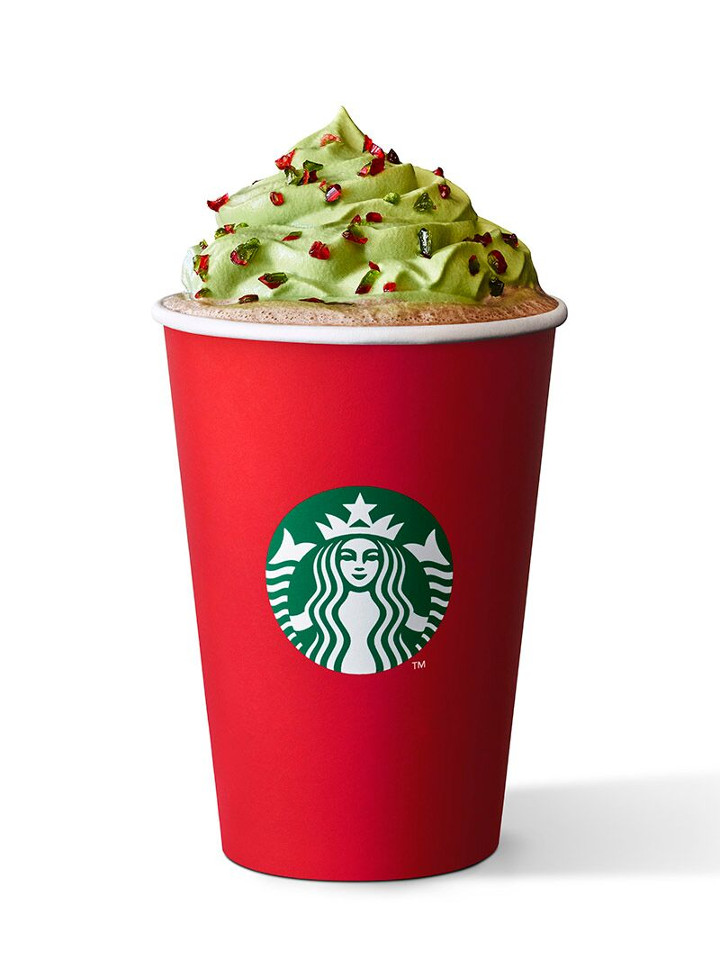 Celebrate the Christmas season with three new Christmas flavors: the Vanilla Nougat Latte, which contains a rich taste of French vanilla and nougat notes; the Christmas Tree Peppermint Dark Mocha, a tasty drink topped with green tea whipped cream that resembles an actual Christmas tree; and the Toffee Nut Crunch Latte, which is a combination of toffee nut syrup, espresso shots and steamed milk. These will be your new favorites!
2. Christmas Cards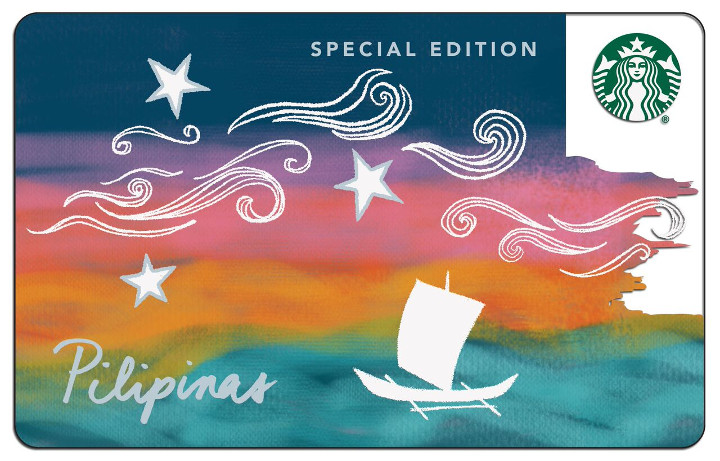 Love collecting Starbucks rewards cards? They've got new designs just for the season! Aside from bringing back the crowd favorite, Holiday Tree, and Snowman Card, they're introducing the Maligayang Pasko card and the special edition Kape Vinta Card (exclusive when you avail the 2018 planner). They're available for an initial activation amount of P300.
1. 2018 Planner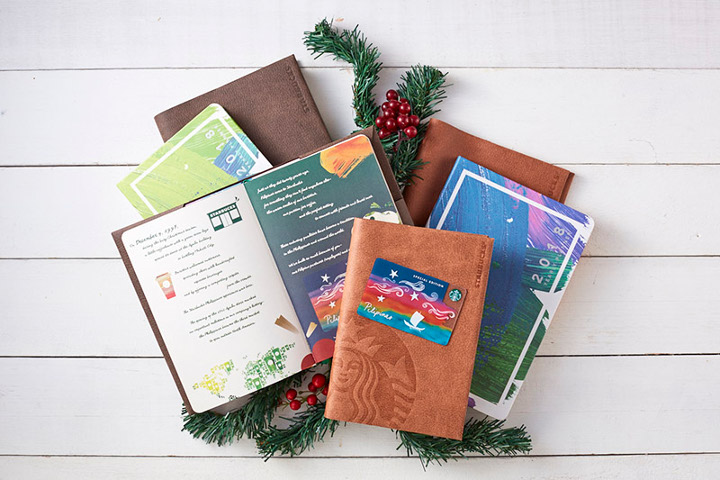 Perhaps their most anticipated year-ender product is the planner. And the Starbucks 2018 Planner is here! It comes in two sizes and designs, and we especially love the removable leather cover that gives it a classy look. It comes with a free Kape Vinta rewards card, a desk calendar, and design ruler—perfect for the creative minds. You can start collecting stickers starting November 2.
What is your favorite Starbucks Christmas product? Share with us in the comments section below!