One of the most talked-about K-dramas of 2020, Start-Up has come to an end. No matter what your feelings are about the finale, chances are you're still not over the show. If you're already missing the Start-Up squad, check out these other K-dramas they starred in:
Other Bae Suzy Dramas
Dream High

Dream High is about a group of students at the Kirin High School of Art. The drama looks into the lives of these students who share the same goal: being able to make it big and showcase their talents to the world. Think Fame, but make it K-drama. This drama started former K-pop idol Suzy's acting career, and we're certainly glad she made that career change.
Watch this series here.
Uncontrollably Fond

Get your tissues ready as this 2016 drama is one hell of a tearjerker. Childhood best friends Shin Joon-young (Kim Woo-Bin) and Noh Eul (Bae Suzy) went their separate ways as teenagers after an ill-fated relationship. Noh Eul grows up to be a documentary producer, while Joon-young becomes a popular singer. The two reunite as adults, when Noh Eul is assigned to film Joon-young's documentary. Initially, Joon-young makes Noh Eul's life miserable, but eventually, things warm up and he eventually tries to win her back. However, one major hurdle gets in the way of their blossoming romance…
Watch this series here.
Vagabond

Stunt man Cha Dal-Geon (Lee Seung-Gi) dreams of becoming a famous actor. He dreams of making it big not only for himself but also for his nephew. When his nephew unexpectedly dies in a plane crash, he is determined to prove that it wasn't an accident. Go Hae-Ri (Bae Suzy) is a NIS agent in Morocco who's assigned to deal with the families of those who died in the plane crash.  After meeting each other, Dal-Geon asks Hae-Ri to help him solve the mystery behind the plane crash. This investigation leads them down a rabbit hole of secrets — so much more than they had hoped to uncover.
Watch this series here.
Other Nam Joo-Hyuk Dramas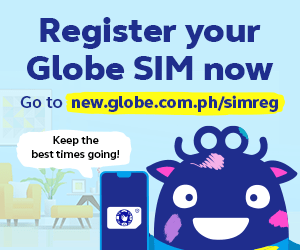 Who Are You: School 2015
After popular student Lee Eun-byul (Kim So-Hyun) goes missing, strange things start happening at her school. When she returns, she is surprised to learn that she doesn't remember a single thing. She tries to uncover the truth with the help of her best friend Han Yi-an (Nam Joo-hyuk), the school's star swimmer who happens to have been in love with her Eun-byul since childhood. What will Eun-byul learn about her true identity?
Watch this series here.
Weightlifting Fairy Kim Bok-joo
Kim Bok-Joo (Lee Sung-Kyung) is on her way to becoming one of the most promising weightlifters in South Korea. Because of her bright personality, everybody likes her. One day she meets Jung Joon-Hyung (Nam Joo-Hyuk) a star swimmer at their school. Little does she know that he's actually her preschool classmate who used to tease her a lot. Fans of this K-drama might know that Nam Joo-Hyuk and Lee Sung-Kyung dated in real life! Although it's been years since they broke up, fans are still not over this tandem.
Watch this series here.
The School Nurse Files

New teacher Ahn Eun-Young (Jung Yu-Mi) has the special ability to see jelly-like monsters that are made from the residue of human desire. Hong In-Pyo (Nam Joo-Hyuk) is a Chinese professor who also has a special ability. Together, they fight off the mysterious creature that haunts their school.
Watch this series here.
Other Nam Kim Seon-ho Dramas
You Drive Me Crazy

Eun-Sung (Lee Yoo-Young) and Rae-Wan (Kim Seun-Ho) have been the best of friends for eight years, but all this changes when they decide to sleep together. After that romantic night, they realize that maybe they should be more than friends, after all this time.
Watch this series here.
Catch the Ghost

Rookie detective Yoo-Ryung (Moon Geun-Young) is looking for her missing twin sister with autism. To do this, she applies to become part of the subway police team. With the help of her partner Ko Ji-Seok (Kim Seun-Ho), she solves cases using her strong sense of justice.
Watch this series here.
Which of these K-Dramas will you watch first? Tell us below!