Se summer is fast approaching and for people who live on a tropical island, this always means trips to the beach on the weekends and dreaming of vacations on weekdays. Even if the heat might be a tad unbearable at times, we're still welcoming summer with open arms. Splash some color into your plans — whether you're staying cooped up in the city or carefree on some island — and adorn your ears with these statement earrings for the summer.
Mari Ma-art-e
View this post on Instagram
Php 450 – 500
These handmade Hiraya earrings will definitely add a pop of color to your whole look. They're such eye candy, or should we say ear candy. These intricately hand-molded pair comes in two versions: Single Round and Tri Drop — interchangeable depending on your mood. Aside from earrings, Mari Ma-art-e also sells hand-painted cool tote bags.
Hola, Said Lola
View this post on Instagram
Php 500 – 1,300
Hola, Said Lola is a family-owned business based in Negros Island. They produce artisanal polymer clay jewelry to adorn the ears of Filipinas everywhere. Their pieces are special because no pair is the same – each earring is handmade from scratch. They're also also made without paint; colors are achieved by transforming solid blocks of clay into unique designs using various techniques. The result is the intricate Dew Drop earrings pictured above and the amazingly designed Wisteria.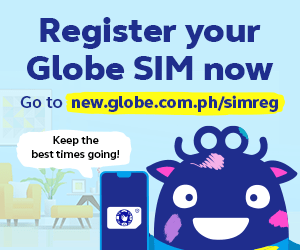 Penny Pairs
View this post on Instagram
Php 400 – 1,500
Some days you just have to forego the small studs and go bold with pairs like these red danglers from Penny Pairs. Whether you're up for a classy event or just hanging out at the mall for the weekend, a pop of color to your outfits will make you stand out. Penny Pairs also have other dainty designs for the minimalist girls out there.
Tropik Beatnik
View this post on Instagram
Prices available upon request.
Did somebody say color? Tropik Beatnik has got loads of that for you! Their funky patterned colorful earrings are the very definition of ear candy. Every pair is proudly local and handmade from scratch using polymer clay. Most are even made-to-order so to avoid waste. These are head-turners you'd want to get your hands on for sure.
Boho Manila
View this post on Instagram
Prices available upon request.
Look beach-ready all the time with these artistically-made beaded earrings from Boho Manila. Their designs range from Beaded Fan Drops pictured above, colorful Tassel Fans, and even cute Puka Beaded Fan Drops. Boho Manila's bio tells that the brand "aims to provide sustainable livelihood to Filipino mothers who need assistance." This is just proof that supporting local always lets you help your fellow Filipinos.
Anchet PH

Php 290 – 380
Anchet's pieces are beautifully designed, impressing Filipinas with the details. The piece above, the Rimadon, is made with different shapes of tiny beads that sparkle under the sun. They also have cute shell earrings, rattan pairs, and starfish with colorful rock pieces — a pair for every Filipina.
Halina Handcrafted Jewelry
View this post on Instagram
Php 100 – 350
Halina Jewelry's flower earrings are delicate blooms on your ears. The Nadine earrings are made of flower studs, lace dangles, and 3 mini freshwater pearls. Halina is also in the process of creating their 2020 Summer Collection which features the Gabby, a best-seller.
Arete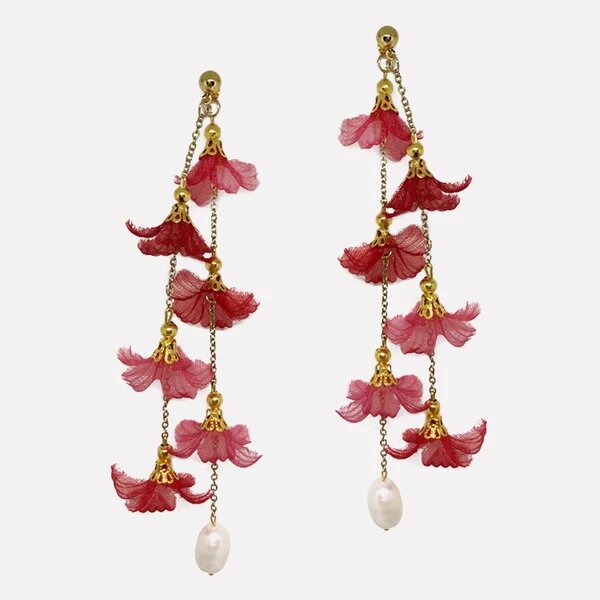 Php 550 – 1,180
These handmade silk flower earrings from Arete will make any woman feel elegant. They're made with gold-plated studs, silk organza flowers, and south sea pearls, a pair lightweight enough you almost won't feel it resting from your ears. Keep your outfits minimal and let your accessories do the talking!
The Caida Bloom also comes in Pearl and Teal colors. Explore Arete's website for more designs!
Which pair will you be ordering right now?