It's been three years since the Season 3 dropped. The kids are no longer kids (in fact, they've aged out of their characters). How does the show hold up after such a long hiatus? After seeing the first episode of Season 4 at a recent screening, we can say that it was definitely worth the wait. Here's why.
It's actually scary

The cast wasn't kidding when they described the upcoming season as the show's darkest yet. Sure, Seasons 1-3 all had their creepy moments, but Stranger Things 4 turns up the horror factor and doesn't hold back on the scares.
This season's main baddie is the Upside Down monster Vecna (whose name comes from Dungeons & Dragons), a humanoid monstrosity whose powers clearly reference Nightmare on Elm Street. It's a familiar formula, yet it's legitimately terrifying, so we totally won't judge if you prep a pillow to hide behind.
It's also the show's longest season ever
With nine episodes, Season 4 is five full hours longer than any previous season. According to an official Netflix release, the nine episodes total about 13 hours, with the final two episodes clocking in at almost four hours long.
That means that Volume 1 will be about nine hours long. Does it need to be that long? If the rest of the season was as solid as the first episode, then yes. Will we binge-watch the whole thing in one sitting, regardless? Probably.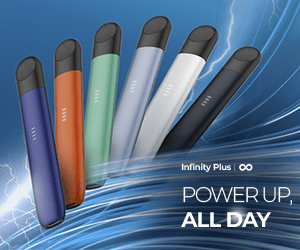 The gang is grown

At its core, Stranger Things is a coming-of-age story, and this season really zeroes in on the changing dynamics that  are only inevitable with any teen barkada. The gang's in high school now, fractured into smaller subgroups, separated by geography and social castes.
Eleven (Millie Bobby Brown) and Will (Noah Schnapp) now live in California, struggling to fit into another school. The rest of the crew remains in Hawkins, Indiana. Mike (Finn Wolfhard) and Dustin (Gaten Matarazzo) are now part of the D&D group The Hellfire Club, while Lucas (Caleb McLaughlin) is pursuing popularity as a member of the varsity basketball team. Meanwhile, the older teens Nancy (Natalia Dyer), Steve (Joe Keery), Robin (Maya Hawke), and Jonathan (Charlie Heaton) are about to embark into the adult world, learning more about themselves as they take on more responsibilities.
Endearing new characters
Just as Seasons 2 and 3 introduced us to new characters that we grew to love, Season 4 brings in new characters that audiences are bound to get attached to. There's the stoner metalhead dungeon master Eddie (Joseph Quinn), basketball team captain Jason (Mason Dye), stoner Argyle (Eduardo Franco), band geek Vickie (Amybeth McNulty), and the bright-eyed cheerleader Chrissy (Grace Van Dien).
A more mature, experienced cast
In Season 1, the cast blew the world away with their charm and chemistry. Now that they're no longer kids, the cast has matured and grown as even more capable actors. Millie Bobbie Brown masterfully conveys a depth of emotions without saying a word. Gaten Matarazzo's comedic timing is extra sharp. But Sadie Sink as Max is a clear standout. Grappling with the trauma from watching her brother Billy die in Season 3, Max is deep in raw, painful grief. Sink's subtle yet raw performance sends us a clear message: she's the next big thing.
So what happened to Hopper?

The Season 3 finale left us wondering about the fate of Hopper. But thankfully, Netflix's marketing put our nerves to rest early on and confirmed that he, in fact, is very much alive. So what has he been doing since he got sucked into the Upside Down? Did he ever get out? Will he get reunited with Joyce and Eleven? We'll have to watch and see.
Will we finally understand what the Upside Down is?
The more we learn about the Upside Down, the more questions we end up with. This being the penultimate season, we're expecting all the threads to finally start coming together by the time Part 2 streams in July.
Get ready for Friday
The first seven episodes of Stranger Things 4 premiere on May 27th, 2022, with the final two dropping on July 1st. Can't wait? You can now watch the first 8 minutes of the new season here:
How psyched are you for Stranger Things 4? Tell us about it in the comments below.