Whether you're going to a wedding or simply want to look extra AF on a special day, you have to do it safely. Of course, you'd want to look the best when celebrating special occasions and these masks would help you with that. Plus, even when the occasion is already over, you can still reuse them as they're made of cloth. In this house, we lessen our waste! For your next celebration, check out these stylish masks:
So Satin
View this post on Instagram
Satin will always add a little oomf to your outfits, so these elegant masks from So Satin are a godsend. They use two types of satin in their masks; one of which is duchess satin made of heavy fabric that has less radiance and holds its shape due to the high thread count. Whether you're a bride looking a mask for your big day or matchy masks for your entourage, So Satin is the way to go.
For P180 each, So Satin's masks feature 3-layer filtration and adjustable straps for a snug fit. Order here.
Quins PH
View this post on Instagram
Unlike normal cloth masks where your lips rest on the fabric all day, Quins' origami facemasks are comfier and more breathable. Made with Katrina fabric, which is 68% polyester and 32% cotton, masks from Quins are 3-ply, high-quality, washable, and reusable. They have a wide range of colors too!
You can order origami masks for P80 each here.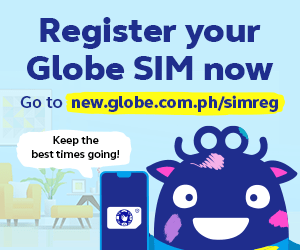 Jaz Skinz
View this post on Instagram
If you don't want to go for masks in plain colors, why don't you go for ones with unique textures? Masks from Jaz Skinz feature different textures: from snake and crocodile to ones with a metallic finish. Don't worry though, no animals were harmed in the making of these masks. Jaz Skinz's premium masks are made with faux suede, premium jacquard, and lined with Swiss cotton. They're also 3-ply, non-water repellent, and come with a filter pocket for added protection.
Masks start at P595 each and you can get them here.
ÀMEN
View this post on Instagram
ÀMEN makes couture affordable for Pinoys. Inspired by nature, their masks feature the most intricate patterns, embroidery, and beadwork that would make any occasion feel more special. Each mask comes with 10 PureMASQ filters, a silk bag, adjustable straps, and a nose wire.
Prices start at P615 each. Browse their collection here.
Filiology
View this post on Instagram
You can support local weavers from Kalinga when you buy masks from Filiology. Featuring traditional Kalinga patterns and symbols, these hand-woven masks have two layers of electrostatic filtration and loose ear loops to accommodate wider face shapes. They currently feature four different Kalinga patterns and you can read their meanings on their Shopee page. Even their choices of colors have meanings too!
You can get their woven masks for P250 each here.
Utang Na Sis: Funniest Marites Tindera Posts To Make You LOL Today
Utang Na Sis: Funniest Marites Tindera Posts To Make You LOL Today
Bianca Katipunan | Jan 29, 2020
Plains and Prints
View this post on Instagram
Known for their chic ready to wear clothing, Plains and Prints have stylish face masks too. You can stay safe and fashionable with their two-ply masks that come in different prints and patterns – some of which you can get as a bundle with their other clothing. They also have a Mini-Me mask set, which is made for moms and their kids.
Mask sets start at P598 and you can get them here.
Zoo Label
View this post on Instagram
Masks from Zoo Label aren't just stylish AF but also affordable. If you're looking for masks in nude colors, this pack of four made with premium silk for P499 is perfect for sharing among family or friends, or for when you just want to switch things up whenever you need to go out. They also have other bundles, which you can browse here.
Hannah Kong
View this post on Instagram
Hannah Kong's gowns and dresses would make any woman swoon because they're just too dreamy. If you're looking for something dainty, their satin masks come with a ribbon looped around your ears and in the cutest colors.
For more details, visit their page.
Stay safe and stylish, friends!