Spending Valentine's with your S.O.? Or are you single and ready to mingle with proper social distancing? Whatever your current status this month of love, you should enjoy Valentine's Day much more than usual since it's a long weekend, thanks to it being Chinese New Year weekend as well. And whether you're with an S.O., friends, or simply getting some much needed me time, a great way to enjoy the season is to binge-watch sweet Korean dramas that can give you all the kilig feels.
Another Miss Oh
A story about two different people sharing the same name. Oh Hae Young (Seo Hyun Jin) was left at the altar, miserable and embarrassed after her fiance Han Tae Jin (Lee Jae Yoon) dumped her the day before their wedding. People ask her what's going on, but she lies and pretends nothing happened. Meanwhile, Park Do Kyung (Eric Moon) was supposed to get married to Oh Hae Young (Jeon Hye Bin) a year ago, but she never showed up. Now, he is desperate as he thinks his ex-fiancee Oh Hae Young is about to get married when, in fact, it was another Oh Hae Young.
Given the misunderstandings that overshadow the premise, this show has a lot of tears and drama and angst, but the love story is well worth all the kilig you'll feel when you see the leads finally get their happy ending. Watch here.
One Spring Night
Librarian Lee Jeong In (Han Ji Min) has spent four years in a relationship with successful bank employee Kwon Gi Seok (Kim Jun Han). It's been a long time, but she wants to prioritize her personal happiness. When she meets pharmacist and single dad Yoo Ji Ho (Jung Hae In), they fall in love.
It's a simple enough plot that it might not catch your eye immediately, but this quiet, realistic depiction of love in K-dramaland is refreshing. This drama shows how people who have gone through a lot of different experiences can still fall in love and bring excitement and freshness to one another's lives in the slowest of measures. Watch here.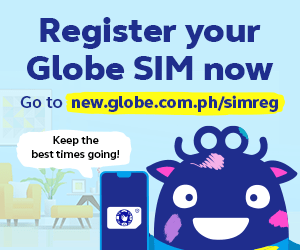 Oh My Venus
After spending 15 years with him, lawyer Kang Joo Eun (Shin Min Ah) gets dumped by her boyfriend for gaining weight. In an effort to turn her life around and get her boyfriend back, she enlists the help of personal trainer Kim Young Ho (So Ji Sub) and moves in with him to lose weight.
Oh My Venus has a lot of cliches, from a complete makeover to the leads being forced in close quarters, but the show pulls it off well with the chemistry between the two main leads and the hilarious hijinks they get into. Watch here.
Her Private Life
Art gallery curator Sung Deok Mi (Park Min Young of What's Wrong With Secretary Kim) seems like an absolute professional who doesn't make any slip-ups, and she doesn't. Until she gets into a series of unfortunate circumstances that led to her private life as a huge idol fan and fan website master being exposed. To whom? None other than her new boss Ryan (Kim Jae Wook).
Any fangirl would be able to relate with Park Min Young's character. The only thing missing is the handsome guy in real life who would sweep you off your feet, just as Kim Jae Wook did. Watch here.
W: Two Worlds
Oh Seong Moo (Kim Eui Sung) is the legendary author and illustrator behind the fictional webtoon W that everyone in South Korea waits for eagerly. In the webtoon, the main character Kang Chul (Lee Jong Suk) works hard to find out the true culprit behind his family's unjust death. But when he receives a suspicious phone call, he gets attacked. Fortunately and yet mysteriously, the author's daughter Oh Yeon Joo (Han Hyo Joo) accidentally enters the webtoon world and saves him.
From fantasy to action to drama to romance, W: Two Worlds has it all for you. Watch here.
Oh My Ghost
Timid and shy Na Bong Sun (Park Bo Young) has always been able to see ghosts because of her shaman grandmother. She works as an assistant chef to culinary star Kang Sun Woo (Cho Jung Seok), who she also secretly likes but cannot approach properly. When Na Bong Sun gets possessed by seductress ghost Shin Soon Ae (Kim Seul Gi), she appears to gain more confidence and captures the attention of her boss.
It's fun watching the transformation of Park Bo Young's character from a shy girl into a confident and absolutely shameless woman who goes after what she wants. And it's even more fun watching the people around her, especially the male lead, get flustered and whiplashed by these 180-degree changes in their usually timid colleague. Watch here.
100 Days My Prince
The cold and unapproachable crown prince Lee Yul (Do Kyung Soo of EXO) decrees that all unmarried men and women must be wed to help alleviate the drought. Unfortunately, he gets ambushed by assassins on his way to a ritual. He is nearly killed, but he mysteriously shows up with no memory at the faraway village where noble-turned-commoner Hong Shim (Nam Ji Hyun) resides. By the crown prince's decree, Lee Yul (who is now named Na Won Deuk by the villagers) marries Hong Shim, and they spend 100 days together.
If you're looking for a historical drama but still want to see the leads get up to some fun mischief, take a chance with 100 Days My Prince. Plus, it's still got that kilig written all over it — especially with that arranged marriage between the main couple. Watch here.
Love in the Moonlight
Popular dating counselor Hong Ra On (Kim Yoo Jung) is actually a woman in disguise as a man. When crown prince Lee Yeong (Park Bo Gum) takes an interest in her work, his eunuchs convince her to join them as servants of the crown prince. Unfortunately, she now has to hide her gender while working in a palace full of males.
This is another historical drama for you to try. It's actually less of a drama and more of a comedy with all the cross-dressing hijinks that would definitely bring a laugh out of you. But it definitely has moments that would just tug at your heartstrings. Also, who can say no to Park Bo Gum's sweet smile? That's enough to make your heart skip a beat. Watch here.
Which of these are on your binge list? Do you have other sweet K-dramas to suggest? Share them with us!