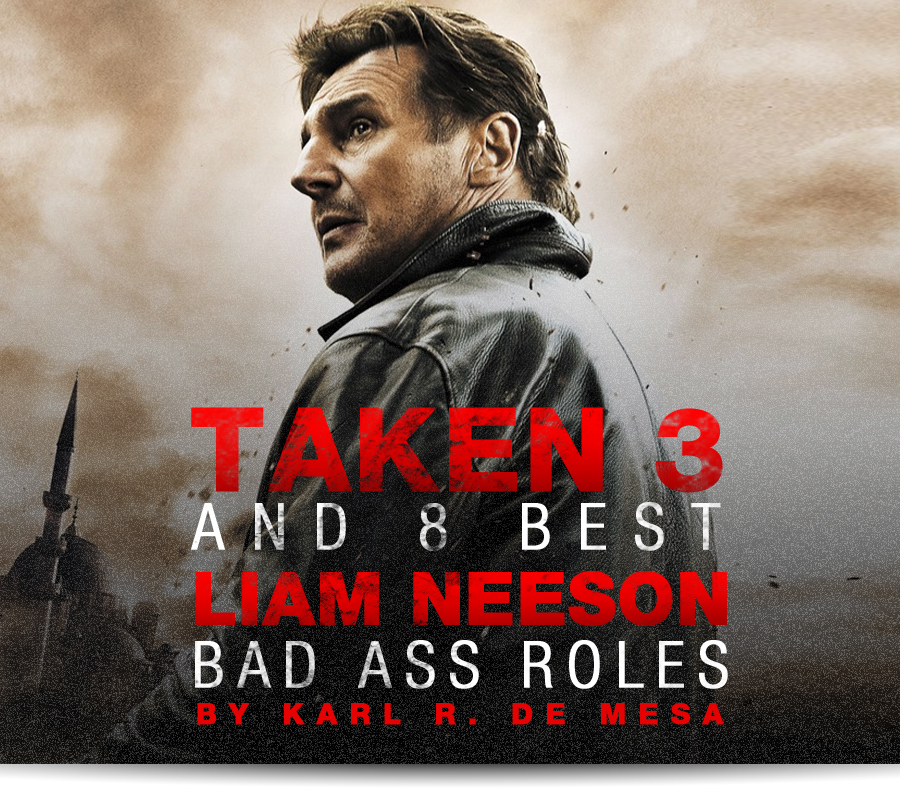 Though Oscar nominee Neeson rose to prominence as nice guy Nazi Oskar Schindler in Steven Spielberg's "Schilndler's List," his bread and butter has been his physicality and, as of late, the put-upon and reluctant man of violence.
Sometimes the roles have enough diversity and difference, but often you can't be blamed for thinking they're completely the same – even Neeson's voicing of the Bad Cop in "The Lego Movie" bears a strong resemblance to Mr. Mills in the Taken franchise. But who cares? Neeson is kicking ass, taking, names, and gruffly proclaiming his dominance over any kind of armed authority over phones.
In the latest and (they say) last installment of the "Taken" films, Liam Neeson returns as ex-covert operative Bryan Mills. He's pretty much back in the security and ops business, taking care of his daughter and doting on his ex-wife when he's in town, after a usual span of months out on field.
Speaking of past significant others, Mills's reconciliation with his ex-wife Lenore St John (Famke Janssen) is tragically cut short when she is brutally murdered. Surprise! This is a Pinoy movie with all the trimmings except it stars Liam Neeson and, boy, does he prove once again that he is a man not to be pissed.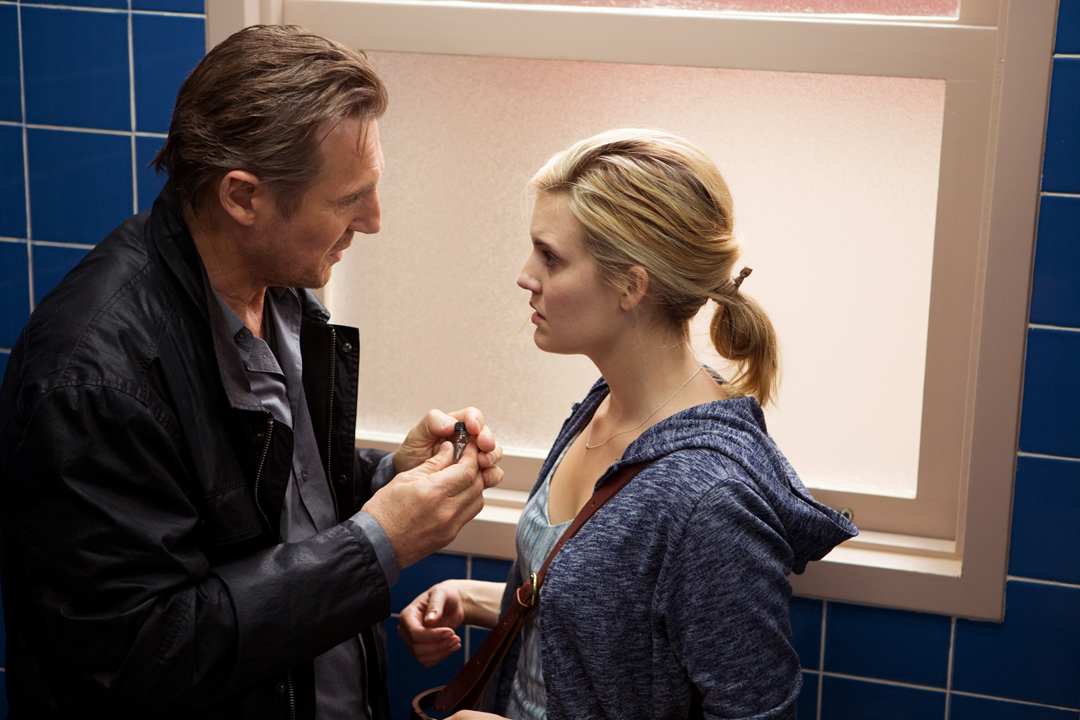 Consumed with rage, and framed for the crime, he goes on the run to evade the relentless pursuit of the CIA, FBI and the police. For one last time, Mills must use his "particular set of skills," to track down the real killers, exact his unique brand of justice, and protect the only thing that matters to him now – his daughter.
"I was excited to come back for the third film," Neeson explained, "but I did have some reservations at first, because what else could we do? Bryan Mills couldn't have his daughter taken again. Otherwise, he'd be up for really bad parenting. But our screenwriters, Luc Besson and Robert Mark Kamen, came up with an interesting storyline."
There's nothing in "Taken 3" we haven't seen before plotwise in any of the Lito Lapid, Zoren, Legaspi, or Robin Padilla films, but having said that there's really nothing here that isn't enjoyable when you let Mr Neeson do what he does best on a gratuitously bloody and entertaining level.
See Mills evading pursuit from several law enforcement agencies; see Mills hunting down the real killers; and, most of all, see Mills protecting his buxom daughter Kim (Maggie Grace).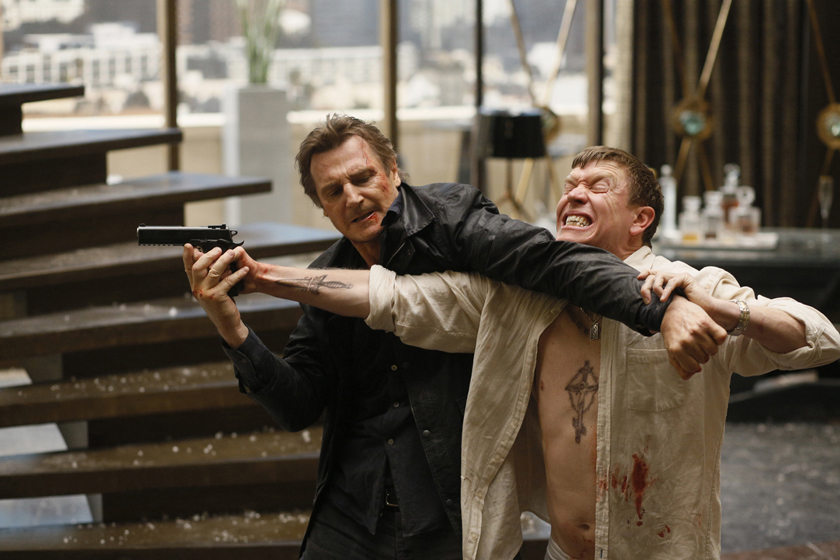 "What makes TAKEN 3 a quintessential Taken movie is that, at its heart, it's still about Bryan Mills doing everything in his power to save his family," said Neeson. "That's why these films resonate with a global audience, because at their core, they are about the love and sanctity of family and the lengths we'll go to protect that.
"The underlying stories in the Taken films are solid," Neeson continued. "We've tried to avoid doing anything in excess just to excite an audience. The triggers for that action have always been very strong. And it's, of course, about Bryan Mills defending his family and protecting them, against all odds. You have that bedrock of a very stable relationship that's being tested all the time. So once you have that base in place and audiences believe in that charge of love – especially between Bryan and his daughter Kim – you can take the action anywhere you want."
So, with your fists in check, here is Liam Neeson in some of his best bad ass roles ever.
8. Godfrey of Ibelin in KINGDOM OF HEAVEN
Though he dies almost before the half-way mark of this one (to give way to the pansy muppet Orlando Bloom), the bastard sword-wielding Crusader and Christian lord is basically one bad mofo in Jerusalem who gives the Muslims what for while keeping the Templar zealots in check.
7. Hannibal Smith IN THE A-TEAM
An update to the popular 80s TV series. Neeson lends gravitas and his famous scowl to the role of John Smith. Or, as BA Baracus would say, "Hell yeah, Hannibal!"
6. Peyton Westlake in DARKMAN
Liam Neeson in face bandages and as unlikely scientist turned gothic superhero? Only director Sam Raimi could pull off such a thing!
5. Michael Collins in MICHAEL COLLINS
Though heavy on the drama and the historical politics, Neil Jordan's depiction of the controversial life and death of Michael Collins, the "Lion of Ireland", with Neeson in a command performance, is a spectacle of the IRA against the British doing what they do best when fighting colonial rule: combining bombs, shotguns, and whisky.

4. Brian Mills in TAKEN 1 and 2
How many members of Brian Mills's family are kidnap-prone? Apparently all of them. Good thing Mr. Mills knows a thing or two about K&R operations of the recon-in-force kind. Lesson? Stop abducting his peeps, guys.
3. Matthew Scudder in A WALK AMONG THE TOMBSTONES
Alcoholic ex-cop goes on rampage after post-traumatic stress. Oh, the chaos! Oh, the body count!
2. John Ottway in THE GREY
Based on the short story "Ghost Walker" by Ian MacKenzie Jeffers, this movie stars Liam Neeson, Frank Grillo, and Dermot Mulroney as oil-men stranded in Alaska after a plane crash. Adding to their problems is a relentless pack of gray wolves hunting them. Again: it's Liam Neeson versus the wolves! Nuff said.
1. Raz Al-Ghul in BATMAN BEGINS
As the ninja assassin who trained and then made Batman a pansy for his world domination scheme, how much more bad ass can you be?
"Taken 3" opens January 14 in all Metro Manila cinemas.
All photos courtesy of 20th Century Fox