Taylor Swift has cemented her place in the music industry so well that she could release an album without any promotions and fanfare and still send shockwaves throughout the world — which is exactly what she did with her latest album Folklore. But before she was able to do all that, she and her music had to go through a lot of challenges. So let's take a look back at all her 8 albums, try to rank them, and maybe pick our favorite. (This was difficult. Help.)
8. Taylor Swift
The songstress's self-titled debut album had 11 songs (at least for the standard edition; later reissues had more), but only a few really stood out — "Teardrops on My Guitar," "Picture to Burn," and "Our Song". All of them are geared towards the country genre, but the album as a whole isn't as cohesive in its storytelling as her later albums. But then again, what were we doing at age 15? Because 15-year-old Taylor Swift was already starting her career, setting herself up in the industry and preparing to smash some records.
Stand-out songs: "Teardrops on My Guitar", "Our Song"
7. Reputation
Far from the naivete of her debut album, Swift's sixth studio album was probably the exact opposite. She was all about revenge, enemies, and bad reputations. She embraced what the media and other people often portrayed her to be and made it her own weapon. And here she got rid of her sweet princessy girl-next-door image, and explored new territory. But it might have fallen short of our expectations, especially after the smash hit that was 1989. Still, it gave us a couple of her most delicate songs. And it was the bridge that allowed her to find her ultimate sound (more on that later).
Stand-out songs: "Call It What You Want", "Delicate"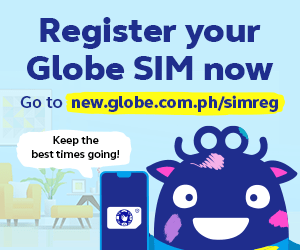 6. Fearless
This was the album that propelled Swift to immediate stardom. The year Fearless was released, you could hear all day, every day, and everywhere. You couldn't escape Swift crooning about Romeo and Juliet and her not-so-tragic rewritten ending. Here, she proves she knows and has the power of storytelling, and it's not only evident in songs like "Love Story" and "You Belong With Me" but throughout the whole album, made more cohesive with its country-pop sound and girl-meets-boy-and-falls-in-love storylines.
Stand-out songs: "Love Story", "You Belong With Me"
The Artist of the Decade: A Look Back at Taylor Swift's Most Iconic Moments
The Artist of the Decade: A Look Back at Taylor Swift's Most Iconic Moments
Bianca Katipunan | Dec 13, 2019
5. Lover
After coming on strong and bitter and vengeful in reputation, Swift mellowed out in her next release. Lover felt like a return to her past works, but also a venture out to another new exploration. There's the strong emotions of reputation in "The Man" and the well-known and well-loved storytelling prowess she has always exhibited in songs like "Cornelia Street." It was definitely a great album. Except the way we were introduced to it wasn't a good endorsement for the album as a whole: "Me!" and "You Need to Calm Down" felt so far removed from the rest of the album that they could've been released as singles on their own and it would've worked better.
Stand-out songs: "Cruel Summer", "The Archer"
4. 1989
For years, Taylor straddled that delicate line between country and pop. But five years ago, she completely shed her country girl image and assumed her place at the top of the pop industry. And rightfully so. Titled after her birth year, 1989 is full of pop bops that would draw anyone in, while also setting itself apart from the mainstream songs. In just one album, she was able to showcase a wide range of pop sounds: from the catchy bop imbued with lyrical storytelling in "Blank Space" to the breathy, heartbreaking sound of "Wildest Dreams" to the quiet yet still undeniably pop "Clean."
Stand-out songs: "Style", "Wildest Dreams", "Clean"
3. Red
Red is like that younger sibling, initially shy, hiding behind her mother's skirt, who reveals herself to be a really loud, extroverted child once coaxed out of her shell. As the predecessor of 1989, this album saw Swift make the shift from country to pop without batting an eyelash. And this album saw Swift begin her transition from the teenage sweetheart writing love notes for her crush in class to the confident mature woman familiar with love and heartbreak who knows what she wants and gets what she wants. And if she wants all kinds of sounds in her album (ballads, bubblegum pop, EDM, etc.), she can very well create that album and make it top the charts.
Stand-out songs: "All Too Well", "State of Grace"
2. Speak Now
Speak Now is perhaps the best showcase of everything Taylor Swift that we know about — from the masterful lyrics that speak of life, love, and loss to the shady diss tracks that everyone says they can relate to and to the often delicate, sometimes tragic stories that unfold in each song she pens. It doesn't have a lot of stand-outs in comparison to her other releases, but that's probably because Speak Now really comes together as a whole and must be consumed as a whole.
Stand-out songs: "Sparks Fly", "Back to December"
1. Folklore
Some might say I'm getting ahead of myself when I rank Taylor's most recent release as her best, but honestly, have you heard Folklore? It came to us with little to no fanfare, but it still took the world by storm. And not just because it's a TSwift album, but because it's quite a change musically and is just a really great record. Here, she moves away from the loud and over-the-top pop tracks of her more recent albums and goes back to her roots (lyrical storytelling) while simultaneously making a path towards a new sound (indie folk). It's probably the most cohesive of all her albums, successfully building a world where all her songs and their stories reside and live full lives. Perhaps, Taylor has found in Folklore her ultimate sound while still keeping her masterful lyrical craft.
Stand-out songs: "the 1", "betty", "mirrorball"
What do you think of this ranking? Do you have your own? Share it with us below!