'Taylor Swift: Miss Americana' is Almost Here and We Are Ready
Jan 17, 2020 &nbsp • &nbsp Meryl Medel
International pop superstar Taylor Swift just dropped the poster (as well as a few more details) for her autobiographical documentary film Taylor Swift: Miss Americana. It's only the poster, but Swifties are already sooooo hyped. But honestly, same. We're pretty excited to see the film, too. For now, let's see what we know about the Taylor Swift documentary.
Raw and unfiltered
https://www.instagram.com/p/B7W1KlpjYi8/
Taytay dropped this on her social media accounts, and fans are going cray. We thought she left the dark edgy vibes in reputation when she released Lover, but it seems this documentary will show us a raw and unfiltered look into this Miss Americana's life.
Who is Lana Wilson?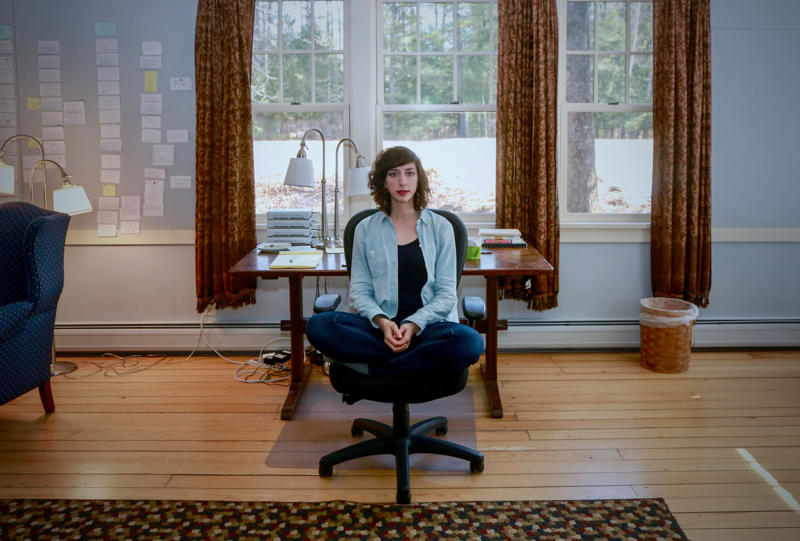 Aside from the singer-songwriter's name, only the director's name is included in the promotional poster. But who exactly is Lana Wilson?
She is an Emmy-award-winning filmmaker known for feature documentaries After Tiller and The Departure, both nominated for Independent Spirit Award for Best Documentary.
What is it all about?
TAYLOR SWIFT: MISS AMERICANA
Dir. Lana Wilson

A raw and emotionally revealing look at one of the most iconic artists of our time as she learns to embrace her role not only as a songwriter and performer, but as a woman harnessing the full power of her voice. pic.twitter.com/ElUuMbmKAS

— Netflix Film (@NetflixFilm) December 4, 2019
When she first announced the project, she was in the middle of a legal battle against Big Machine Records President Scott Borchetta and celebrity manager Scooter Braun. And she definitely showed us how she's making use of the full power of her voice as a woman in the dog-eat-dog world of the music industry.
Don't know what else to do pic.twitter.com/1uBrXwviTS

— Taylor Swift (@taylorswift13) November 14, 2019
After the two SB's essentially backstabbed her and the ensuing public backlash, the two parties eventually came to an agreement (at least for the documentary) for Swift to use her songs for Miss Americana, as Variety reported.
Why 'Miss Americana'?
Though the superstar has yet to directly confirm, fans believe the title of the documentary is lifted from Swift's own song "Miss Americana and the Heartbreak Prince" from her album Lover. Many Swifties interpret the song as both romantic and political. "The song is about disillusionment with our crazy world of politics and inequality, set in a metaphorical high school," Swift said in a recorded explanation on Spotify. That just might be a clue about how the documentary will go.
What has Taytay said about the film?
Taylor just broke her social media silence on Instagram —

Miss Americana will officially be released on January 31st and will be shown in select theaters. pic.twitter.com/iiwLDtfM8p

— Taylor Swift News (@TSwiftNewsLA) January 15, 2020
Not much actually. The superstar's been on a social media break, and she only resurfaced yesterday to release the film's poster. Beyond the craziness of the controversy with Big Machine, Taytay hasn't given us much to work with. Just that the film will, you know, show us her life over the course of several years of her career.
What are fans hoping to see?
Since her debut as a sixteen-year-old country singer to her rise as the international pop superstar that she is right now, Taylor Swift has always been in the limelight—and often not in a good way from the colorful documentation of her love life to several feuds with fellow artists, like Katy Perry and Kanye West. We're not sure how that will fit in 85 minutes (1 hour and 25 minutes), but if most of the documentary focuses on the reputation tour, then it might just work. Still, there's so much to unpack about her life that fans would happily receive anything Tay would give.
Lucky fans can see it earlier!
Miss Americana will premiere at the Sundance Film Festival on January 23, 2020, so some lucky Swifties will have the privilege to enjoy it a whole week before the rest of the world can.
As early as now, Swifties are out to snatch those film awards for their idol.
Crazy that 'Miss Americana' has already won every award during next year's awards season…

…and it's still this year's awards season. pic.twitter.com/4H2zwo3ATC

— Alex Goldschmidt (@alexandergold) January 15, 2020
The rest will have to wait until the end of the month
#MissAmericana 🎶🎥 Coming to @NetflixFilm on January 31! 💃

Add it to your watch list: https://t.co/xYJ5BkUVJf pic.twitter.com/oJyI86HSn9

— Taylor Nation (@taylornation13) January 15, 2020
Unfortunately, Swifties outside the US will only be able to view the film on their small screens (unless block screenings happen somehow). The documentary will be officially released on January 31, 2020 on Netflix. The date is still pretty symbolic—it's exactly 13 months after the start of the reputation tour. 
MISS AMERICANA IS BEING RELEASED 13 MONTHS AFTER THE REP TOUR MOVIE pic.twitter.com/Y6byhr9a7d

— Carter 💗| ❄️"So FUN"💗 (@sparksflyred_13) January 15, 2020
How excited are you for the Taylor Swift documentary Miss Americana? Let us know below!