The worlds of Swifties and K-drama fans collide in this new (albeit super random) rumor featuring Artist of the Decade Taylor Swift and veteran Korean actor Gong Yoo, who reportedly had lunch together! Here's what went down:
Where did the rumor come from?
Taylor Swift had lunch with South Korean actor Jin Goo last week, according to DEUXMOI. pic.twitter.com/77OclQA2FL

— Ron (@evermoretrack2) November 24, 2021


Celebrity gossip account Deuxmoi received a tip about the Red singer reportedly having lunch with a Korean actor in a restaurant in New York last week. The anonymous tipper actually thought at first that it was Jin Goo — but they later corrected it to be Gong Yoo.
But is Gong Yoo really in New York?
View this post on Instagram
We're not actually sure, since Gong Yoo doesn't really have any social media pages. He was last spotted with The Silent Sea co-actors Bae Doona and Jung Woo-sung four days ago, but that's still plenty of time to have traveled to and from the US and South Korea.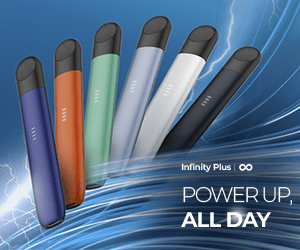 So what was the meeting for?
Fans speculate that this was for another music video of Taylor Swift. Considering the length of Red (Taylor's Version) — over 2 hours' worth of a whopping 30 songs — there's definitely a lot of material she could turn into another music video.
Which one?
It could be anything from Red (Taylor's Version). A lot of Swifties are hoping it would be for "Message in a Bottle" or "Getaway Car." Or some fans speculate that it would be for another album or re-recording she's working on (we wouldn't be surprised; she released folklore and evermore within months of each other, after all).
Fans are excited
It's only a rumor, but fans of both Taylor Swift and Gong Yoo are taking their excitement through the roof.
Umm, are we getting Gong Yoo in a Taylor Swift music video??? Because I, for one, would pay good money to see that 😌 https://t.co/zWzxxGoMb3

— Dani | Dongwook's Moles Enthusiast | D-369 💗💜💙 (@anodetojinki) November 24, 2021
and what if i said i actually want gong yoo in a taylor swift music video… pic.twitter.com/tutuh9uVn9

— iman (@magnoIiaas) November 24, 2021
Okay but the reports spreading that gong yoo and taylor swift had lunch last week at NYC and possibly talking about working together in a music video or film, just made my day. What a massive one coming 😭 pic.twitter.com/QvS1lsiTix

— sadder sj 🍂 (@redlipclssc) November 25, 2021
taylor is hanging out with the most unexpected people like dylan, sadie, anya taylor, now gong yoo?! 😭

— k (@folkxile) November 24, 2021
getaway car taylor's swift version music video starring gong yoo pic.twitter.com/FnGX574V9b

— ama (@jiwoogws) November 24, 2021
GONG YOO TAYLOR SWIFT ALL TOO WELL pic.twitter.com/dleaWsicox

— @mygirldaya (@radiantspideys) November 24, 2021
The Scarf ™ comeback
Swifties couldn't help but notice that Gong Yoo is well-known for a project that involved a red scarf. Sounds familiar? Yup, Gong Yoo's love interest in Goblin wore a red scarf around a la "All Too Well." He even got to wear it himself a few times.
guys, forget about squid game
we have gong yoo next to a red scarf on goblin. pic.twitter.com/RthOOyCBVE

— dentista swiftie 🧣 (@lanatomia) November 24, 2021
Still photos for upcoming #Goblin new episodes! #GongYoo is alive and wearing #KimGoEun red scarf! daebak!!! CTTO ❤️❤️❤️ pic.twitter.com/EmE3qqokmL

— 🌸🌷🍄🌹🌺🌻 (@hyacinth0910) January 17, 2017
Can't wait?
See Gong Yoo in action through his projects: Goblin, Coffee Prince, Train to Busan, and his brief yet memorable appearance in blockbuster Squid Game. All of these are available on Netflix.
Watch out for The Silent Sea
The actor is set to make his comeback on the Netflix sci-fi thriller series The Silent Sea, alongside Bae Doona, Lee Joon, etc. The story follows a group of space explorers going on a perilous 24-hour mission on the moon in an attempt to retrieve samples from an abandoned research facility full of mysterious secrets. Watch it on Netflix on December 24.
Follow us on Facebook, Twitter, Instagram, Tiktok, and Youtube for the l8est entertaining, useful, and informative lists!