On the third anniversary of her album Lover, Taylor Swift is facing yet another suit over alleged copyright infringement. An author named Teresa La Dart is accusing the singer-songwriter of using elements allegedly lifted from her poetry book on the book that accompanied Swift's Lover album. But does the case have any ground?
The alleged similarities
Filed on August 23, which is also the exact date of the album's release anniversary, the infringement complaint claims that the singer lifted crucial elements from La Dart's work to use not in the album, but in the book that accompanied the physical album.
‼️| An author is suing @TaylorSwift13, for the copyright of "Lover"

— She's asking for more than a MILLION dollars in damages. pic.twitter.com/BCbEtNJXhw

— The Swift Society (@TheSwiftSociety) August 24, 2022

It cites the following alleged similarities between Taylor Swift's Lover and Teresa La Dart's Lover (emphasis added):
"substantially the same format of a recollection of past years memorialized in a combination of written and pictorial components"
"a substantially similar cover format, with the author photographed in a downward pose, and color scheme (pastel pinks and blues) with the same title"
a similar "introduction page formats with a similarly styled 'Lover' title, as well as an earlier photograph of the author in a nature setting and turned to the right and an accompanying forward with substantially similar greetings and wishes for the reader"
"substantially similar inner book design with interspersed photographs and writing throughout the body
"similar back cover formats"
In the complaint document, La Dart adds that she was not given "any credits" or "any monetary payments" for the elements that the pop singer allegedly lifted from her work. The author is demanding USD 1 million for damages, claiming Swift has gotten a lot of profit due to the album.
What copyright experts are saying
The question now is: are there really any grounds for the case? The case was filed on the very last day before the statute of limitations ends, so it seems to be a last gasp to try for a cash grab.
According to litigator and copyright expert Aaron Moss of website Copyright Lately, the complaint filed reads like "what you'd expect from a pleading filed on the last day before the statute runs and which is destined to be thrown out of court."
Oh, and with regard to the title of the plaintiff's 2010 book: 1) not protectable; 2) been-there-done-that: pic.twitter.com/wcXxBsMHma

— Aaron Moss (@copyrightlately) August 24, 2022

While there is no claim about the contents being similar, it seems La Dart's claims might not go anywhere either. "The idea of memorializing a series of recollections over a number of years by interspersing 'written and pictorial components' isn't protectable," Moss also tells Billboard. "If it were, this person might as well sue anyone who's ever written a diary or made a scrapbook."
Additionally, copyright laws don't cover titles, and even if it did, several other written works have been published under the title "Lover", with some even way before La Dart's work was published.
Moss concludes that the case "should be thrown out on a motion to dismiss, if the plaintiff's lawyer doesn't think better of it and voluntarily withdraw the complaint first."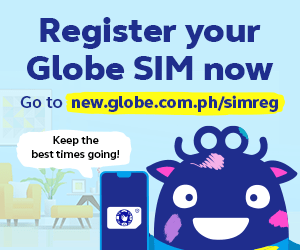 A history of cases
Many have tried suing the singer over similar allegations. Last year , Taylor Swift was sued for trademark infringement when a Utah theme park named "Evermore" made claims over the title of her latest album.
📝 Taylor Swift's team slams Utah theme park for frivolous lawsuit over 'evermore' album name.

"Your client has suffered no damages whatsoever and has openly stated that Ms Swift's album release creates a marketing opportunity for your client's troubled theme park." pic.twitter.com/FFsq3feDVh

— Taylor Swift Facts (@TSwiftFTC) February 5, 2021

The pop star was also accused — TWICE! — of plagiarism over the lyrics "players gonna play" and "haters gonna hate" from her hit single "Shake It Off". First, she was accused by R&B singer Jesse Graham, then again by songwriters Sean Hall and Nathan Butler. Early this month, Taylor Swift filed her sworn declaration where she says that her song was "written entirely by me" and that she'd "never heard" of the song from which she was being accused of copying.
Swifties are quick to defend the singer
After hearing about the new case the singer is facing, her fans are quick to come to her defense. In fact, the Amazon page of La Dart's book has already been flooded with negative reviews.
Other Swifties took to social media to express their exasperation over what most of them believe is a "ridiculous" accusation.
🚨 | Breaking news: A snake is suing Taylor Swift for the copyright of reputation era.
The reptile is asking for more than 130 Million dollars in damages stating that "Clearly she used us for her reputation album theme without our permission. I just want to be compensated fairly" pic.twitter.com/xMEo4sm2xE

— rahul 🥀 (taylor's version) (@endsupwithyouuu) August 24, 2022
Next time, a snake might be filing a lawsuit.
🚨 | Breaking news: A seagull is suing Taylor Swift for the copyright of 1989.

The screaming bird is asking for more than 131 Million dollars in damages stating that "Clearly she was a little more than just inspired by my greatness. I just want to be compensated fairly". pic.twitter.com/FnoAMrVjTh

— liz 🧂💨 (@feverdreamliz) August 24, 2022
Or maybe a seagull?
taylor was sued for naming her album "lover", watch other dvmb things attention seeking people can sue her in the future:

naming her album the color red
having a grandma named marjorie
the year of 1989
the name carolina
the word reputation
the numbers 13, 15 and 22
cardigans

— liz (@everhoaxx) August 24, 2022
There are so many ridiculous claims people might make in the future…
Hopefully Taylor Swift countersues the dog lady for infringing on her September 2008 'Love Story' copyright given her shitty clipart poetry book containing this 'Say Yes' poem was released in January 2010 🙃 #taylorswift #lover pic.twitter.com/ZWPTJMSjSq

— Nicole (@itsnicole84) August 24, 2022
This Swiftie wants to flip the table on the complainant.
Layo. Gipit lang yan 🤣

— shy forteza (@shy_imp) August 25, 2022
Well, maybe. Inflation is at an all-time high now after all.
Follow us on Facebook, Twitter, Instagram, Tiktok, and Youtube for the l8est entertaining, useful, and informative lists!