Tattoos may look pretty on your skin, but just the idea of getting them is actually scarily overwhelming. Imagine committing to permanently putting body art on your skin that you'd have to carry with you for the rest of your life. What if you change your mind?
If you're absolutely sure about your tattoo idea, that's great. But in case you're still a little skeptical or hesitant, a great way to test your tenacity for tattoos is getting temporary sticker tattoos. They come in all sorts of shapes, sizes, and colors, so you can get as many designs as you want if you can't decide yet. Plus, they can last up to a week, and they're pretty easy to put on — you only need water (which is much easier to deal with than needles!). Here's where you can get temporary tattoos to try before actually getting inked:
Mementtoo Studios
View this post on Instagram
If you don't want anyone to see even a temp tatt, these small, minimalist designs from Mementtoo Studios are the suitable option for you. They've got a wide variety of minimalist designs, both in color and monochrome, and they're all rather small in size. So you can apply it to a hidden body part like in between your fingers or at the small of your back.
See more of their designs here.
Tattoooie PH
View this post on Instagram
Simple and minimalist is usually the way to go for temp tattoos. But Tattoooie PH takes it to the next level with their dainty watercolor designs. They've also given a nod to Filipino pride with their Baybayin design line, and it's absolutely *chef's kiss*!
See more of their designs here.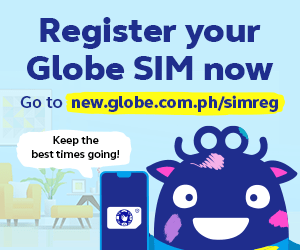 The Random Club
View this post on Instagram
Looking for a place to get a custom temp tattoo? The Random Club has got you covered. You can give them an idea of what you want for your customized design through their website customizer.
To know their work better, see more of their existing designs here.
Froot PH
View this post on Instagram
Froot PH is primarily an accessory shop, but their temporary tattoo bundles of all sorts of colors and designs are so sulit that you shouldn't pass on it. Plus, we love that we can conveniently order their dainty jewelry pieces at the same time!
See more of their designs here.
Tintak Tattoo PH
View this post on Instagram
Not a fan of small tatts? Just want to go big immediately? Tintak Tattoo can give you some really big designs — big enough that you could probably fill up a sleeve with just a few of their temporary tattoos.
See more of their designs here.
Get Inked

Small yet sooo detailed, the tattoos from Get Inked are perfect for people who would like to see intricate art on their body. They've got all sorts of designs for any type of aesthetic you're going for.
See more of their designs here.
Tatts MNL

From statements and adages to chic and wild to floral and minimalist, Tatts MNL has all sorts of themed designs for every person out there. And you can get a design for as low as PHP 7!
See more of their designs here.
Magic Spell Accessory Shop
View this post on Instagram
While Magic Spell isn't exactly a temp tatt-focused shop, they do stock up on some really pretty temporary tattoos from time to time. The silver and gold metallic finishes of some of their designs would let you enjoy some subtle and cute inks on your skin.
See more of their items here.
Would you finally get a tattoo if it's only temporary? Share your thoughts below!