The Anatomy of a Filipino Birthday
Oct 5, 2019 &nbsp • &nbsp 8List Editor
Birthdays in the Philippines are, without a doubt, funnier, but what makes our birthday parties the best? When these uniquely-Pinoy things happen, of course!
Party games
Whether it's a round of Bring Me or Pabitin to keep the kids occupied, you're sure to find something to ignite that competitive spirit within you. Get ready to shove your pamangkin to give your red lipstick to the emcee to win… bragging rights?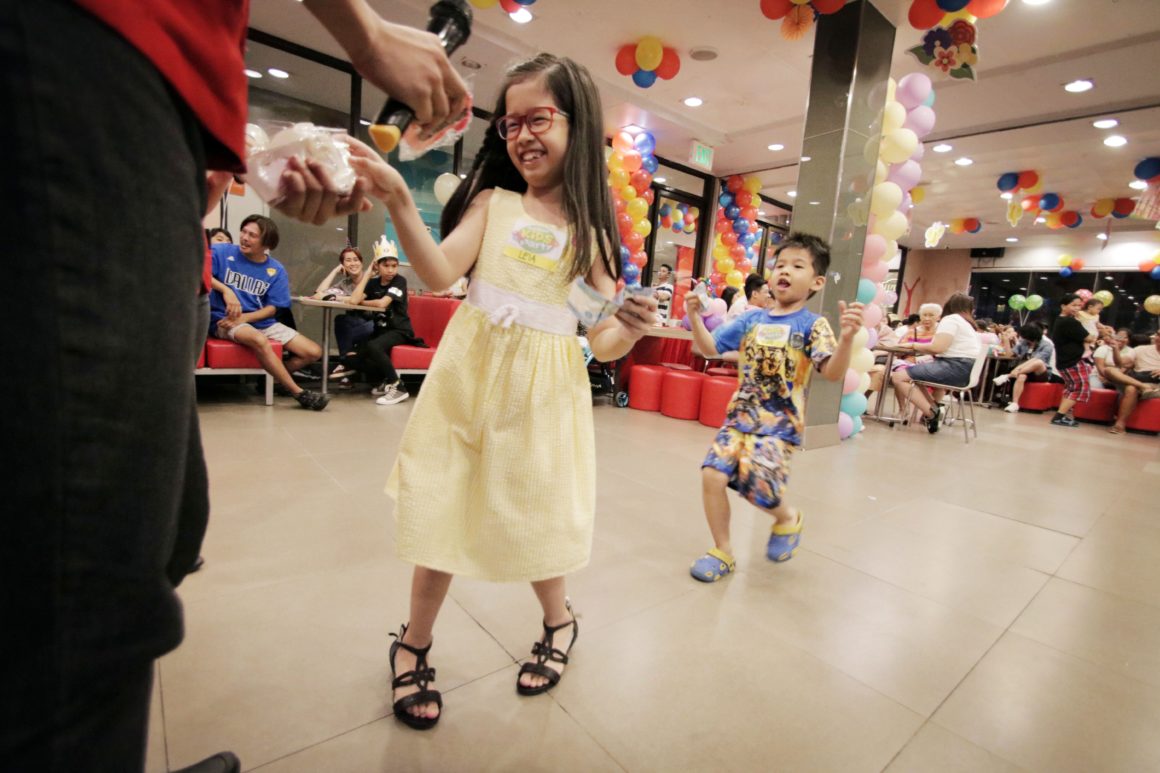 There's also the classic Trip to Jerusalem (really just an excuse to shove your least liked cousin), the Newspaper Dance, the Boat is Sinking, and of course, The Longest Happy Birthday. You can only wish to beat your inaanak's lungs of steel, though. But you're free to try. So go huff and puff and say haaaaaaaaaaaaaaappyyyyyyyy biiiiiiirthdaaaaaaaaay!
Extended family (and growing)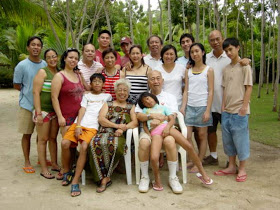 Family is the most important thing in the world to us, but they can get a little too excited about seeing you again. There's the typical Nosey Chismosa Tita (she's asking you about your weight or your non-existent boyfriend), Tito Who Can't Remember Your Name, the Inaanak Na Iyak Nang Iyak, and our favorite, Force-Feeder Lola who's so confused why you only have one stomach. And you know, even if you don't share a drop of blood, everyone is a Tito or Tita anyway. We love our ever-growing family.
A long table dedicated to food
The center piece of the entire party is that long-ass antique table… mounted with trays, bowls, and plates full of food that probably took your Tita three days to prepare. It functions as the better, homier version of a buffet, consisting of palabok, pork BBQ, spaghetti, rellenong bangus, fried chicken, fresh lumpia, puto, and of course, grilled hotdogs and marshmallows on a stick. WORK. OF. ART. *chef's kiss* Don't forget the superstar: fried lumpia with sweet chili sauce.

If your favorites are missing and your Tita doesn't have time to make it, you can just order from the Goldilocks Foodshop!
Heaven-sent Greeting Cakes
The heart of the Filipino birthday party is the cake. Let's set the scene: the lights are off, every attendee is gathered around the celebrant, we're all singing Happy Birthday as the cake is brought out, and we're all secretly hoping that they just make their birthday wish already so we can dig into the cake!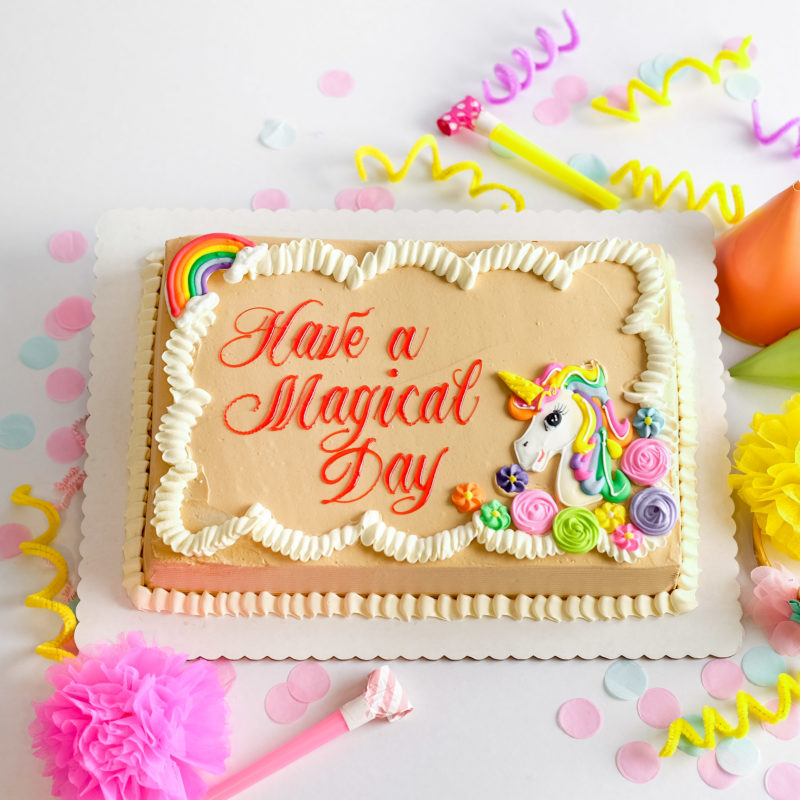 To make the best Filipino birthday party even more special, Goldilocks is your go-to for greeting cakes that say everything you need to – only sweeter! The only thing better than the cake's fluffy chiffon and icing to die for is how unbelievably inexpensive these heaven-sent cakes are. Did we mention that they also look incredibly pretty? You can go for the elegant flowers or go crazy with the unicorn topper!

Looks like you can celebrate your birthday every day after all!
The family variety show
Filipinos love entertainment like no one else in this world. The Filipino birthday party usually has a program for performance acts starring our talented family members. Whether it's song or a dance number, you better get your groove on! 'San na ba minus one ko?
This is what your tito thinks he looks like.
However, it seems that a constant musical act is your bida-bidang pamangkin who just learned how to play the guitar a few weeks ago. Or that one tito we all have who can't let go of his college band days. Eheads pa more.
A mountain of gifts
The glitz and the glamor of the party is an eye-catching display of neatly-stacked birthday gifts for the celebrant. This also serves as attendance; the first thing you do upon arriving is to place your gift. There's also a sort of funny gift-wrapping contest amongst titas, but really, who cares? Your pamangkin will just be ripping through all of it to get their new toy anyway.
Inggit kami.
A bopping playlist that spans all music eras
We. Love. Music. There's no denying that. You can bet that at every party, there's going to be a high-tech sound system that will be blasting tunes for the entire neighborhood to dance to. When the sun goes down, this gets converted to a karaoke set-up for the titos who just wanna sing "Dancing Queen" by ABBA.

Playlist staples include: "Let's Get Loud" by J. Lo, "Otso Otso" by Bayani Agbayani, anything by Sarah Geronimo, and the entire K-pop playlist on Spotify as soon as your niece takes over the tech booth. *Dad voice* BTS ba 'yan?
Leftovers to last you for the year
Did you honestly think we'd run out of food? We can practically feed the whole barangay and still end up with leftovers. Ain't no party like a Filipino birthday party cause a Filipino birthday party don't stop! So go get your Tupperwares out, before your cousin beats you to the last slice of that delectable cake.
Salamat sa Diyos at may baon ka na sa work for the next two weeks.
What's your favorite part about Filipino birthday parties? Share it with us below!