In the years since Pixar introduced us to the notion of computer-generated full-length animated films, they almost simultaneously resurrected the decades-old practice of preceding their features with a cartoon short. While their initial shorts were crafted for animation festivals and the occasional theatrical screening, the release of Geri's Game in cinemas alongside A Bug's Life (1997) began a tradition that continues to this day.
Reminiscent of the Silly Symphonies and Looney Tunes of old, many of the early shorts favored slapstick over story. Over time, though, the shorts grew more sophisticated, as aspiring in-house directors used the shorts to hone their storytelling and animation techniques.
Today, the cinema isn't the only place to catch a Pixar shorts, as they've branched off into TV specials (Toy Story of Terror! In 2013, and Toy Story That Time Forgot in 2014), character-based filler for the Disney Channel (mainly starring Cars' Mater), and exclusives to accompany their home video releases (Jack-Jack Attack and Dug's Special Mission on The Incredibles' and Up! Blu Rays are particularly amusing).
Incredibly, the Pixar experience as we know it has taken on a new dimension: as the release of Onward is now their first film since 1997 not to be accompanied by one of their shorts. Instead, it's accompanied by a Simpsons short, entitled Playdate with Destiny. With Disney having recently bought 20th Century Fox, this sort of corporate synergy isn't unheard of, but there was a time that mixing a Disney brand with the oft-irreverent Simpsons was nothing less than blasphemy.
Thankfully, the short is charming, in all its 2-D glory, and we still have over three decades of Pixar shorts to fall back on if we feel. Bout of nostalgia coming on. With that in mind, here are 8 of the Best (and Worst) Pixar Shorts!
WORST
To clarify, there's technically no such thing as a bad Pixar release (well, Cars 2, but we'll save that for another time), so this writer had a tough time trying to decide which shorts to put at the bottom of this list. In any case, nearly every Pixar short is well worth checking out, and these "worst" entries are just those that are just an element or two away from being outright classics.
Tin Toy (1988)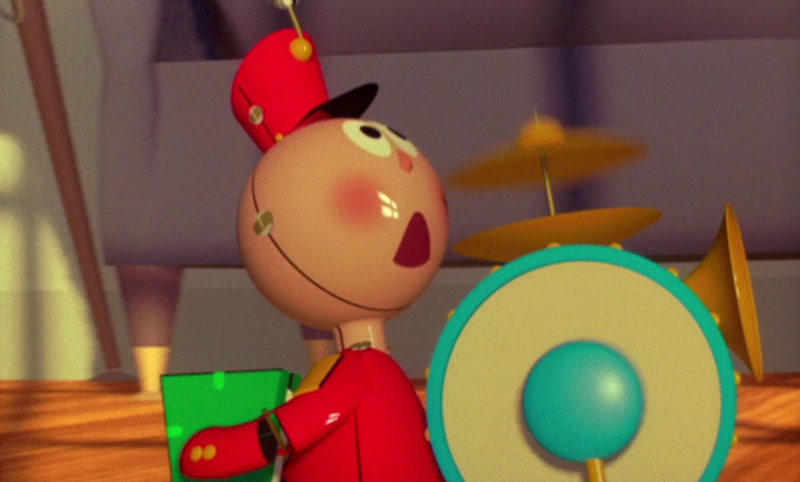 Now, to be honest, this writer has a soft spot for nearly every one of the Pixar shorts, and this one actually features the first instance of their shining a light on the secret lives of toys. Unfortunately, with all due respect to the technology of the time, Tin Toy features the single most-terrifying CGI baby you've ever seen. Forget the uncanny valley, this thing is pure, unadulterated NIGHTMARE FUEL. Watch it once, and see if you can forget its soulless eyes, it's malformed body, or its incessant voice. Pixar would get better at animating toys and humans, but boy, did we have to go through one heck of a rough patch to get to that point. In any case, the titular Tin Toy got a well-deserved cameo in Toy Story 4, so it seems he got away from that demon child.
Red's Dream (1987)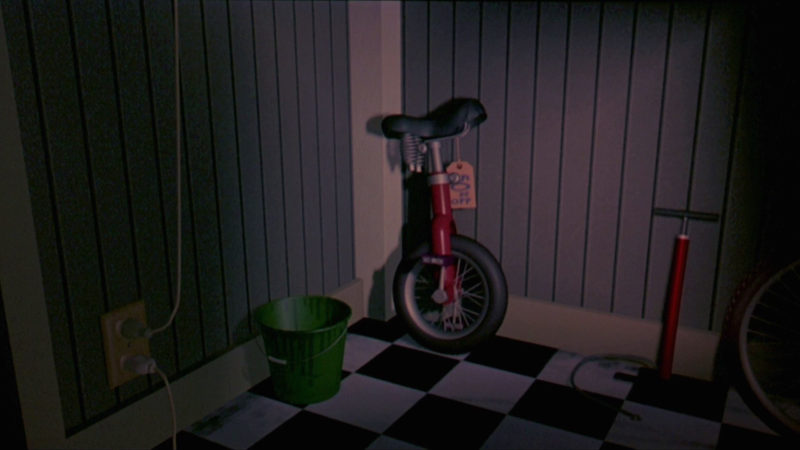 With its rain slicked streets reflecting neon as a forlorn saxophone plays on the soundtrack, Red's Dream distinguishes itself immediately from Pixar's brighter, more upbeat releases. Telling the story of a unicycle in a bike shop who longs to be sold, the film devotes the bulk of its runtime to his dreams. There's a less-than-convincing clown, but being a figure in a dream, his appearance isn't anywhere near as jarring as that of the baby from Tin Toy.
The short ends with the unicycle waking up from his reverie, finding himself in the bike shop, and resigning himself to his unsold existence. Don't get me wrong, from a technical standpoint, it is remarkable that this was made over thirty years ago, boasting impressive light and shadow effects to depict a city after business hours. Truth be told, the only thing holding Red's Dream from being more popular (clown notwithstanding) is its downer of an ending delivering a level of bleakness we don't usually expect from Pixar.
Lava (2014)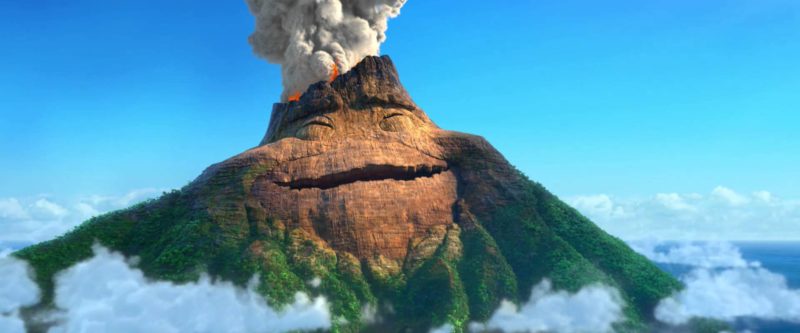 Now this may be the youngest entry in the "Worst" column, but hear me out. The animation here is visually resplendent (if not for the fact that it's barely moving) and set to a jaunty song, and therein lies the problem: much like Boudin' (2003), much of the narrative only makes sense if you're listening to the song.
Compared to the wordless storytelling of the majority of their shorts, such as the Academy-Award-winning Piper (2016), the painful punnery that makes up this short's central plot – the island needs someone to LAVA! Get it? Ugh – feels like something of a step back. Where Red's Dream reveled in its bleakness, Lava is overly sentimental to the point of being saccharine. Being attached to the brilliant experience that was Inside Out (2015), Lava never had a chance.
Lou (2017)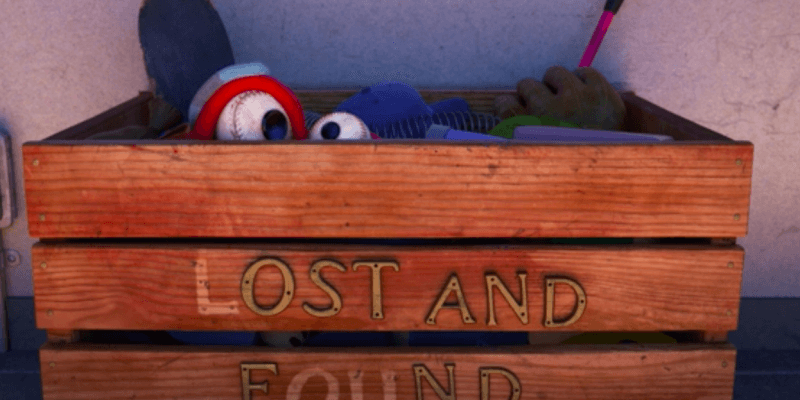 This isn't a bad one, per se, it just doesn't do anything we haven't seen before, taking the Toy Story conceit of belongings coming to life when people aren't looking and applying it to objects, (rather than playthings). While Pixar has had great success in anthropomorphizing everyday objects — their mascot is a hopping lamp, after all — the overall effect is somewhat unsettling here.
While Woody and his friends are charming, and the cast of Cars is endearing, the objects coming to life here are more creepy as all hell. The idea of lost things banding together to take on a schoolyard bully may sound charming in theory, but the execution comes across closer to a Stephen King story than something geared towards children.
BEST
Now, keeping in mind that this list is entirely subjective [Don't @ us! — Editor], the following shorts are ones that successfully juggle humor, pathos, and just plain jaw-dropping animation. While titles like Bao (2018), Knick Knack (1989), and The Blue Umbrella (2013) do deserve honorable mentions, and are absolutely worth checking out, the number of entries here was literally dictated by the name of the site, so don't shoot the messenger. Without further ado, here are my picks for the best Pixar shorts (so far)!
Partly Cloudy (2009)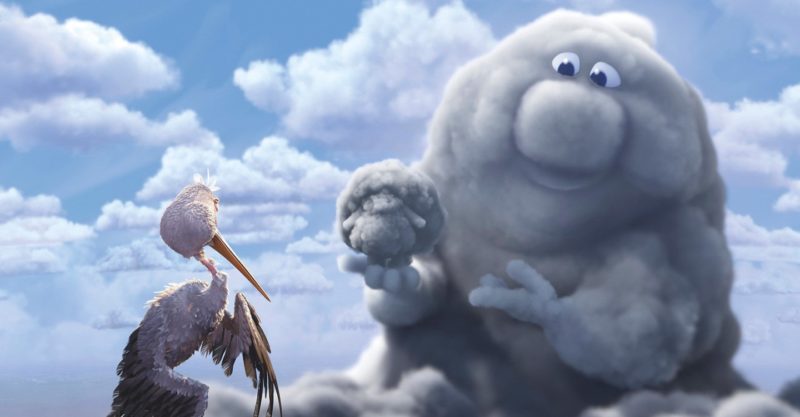 Depending on how old you are, your parents probably told you that babies are delivered by storks (it was even the subject of an animated film!). This short shows us how that process works. We are introduced to a benevolent cloud and his perpetually harassed stork partner. While the cloud conjures up the babies, the stork is tasked with delivering said offspring to some of the world's most dangerous, lethal creatures, resulting in his being beaten, electrocuted, stabbed, and generally maltreated by his cargo.
When the stork refuses to deliver anymore, the cloud enters into a depression, his sadness manifesting as a rainstorm. The story takes a turn for the positive, but let's just say that this tale of workplace friendship definitely ends well. You won't be disappointed, as Pixar delivers a fanciful, heartfelt take on a childhood tale.
Day and Night (2010)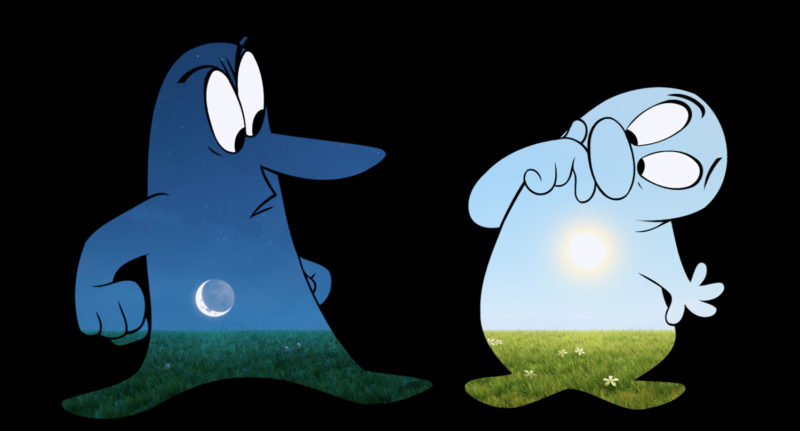 Pairing off characters of opposing personalities and letting comedy ensue is a storytelling mainstay, from run-of-the-mill buddy cop movies, to Pixar's own Onward. But rarely have characters' differences been quite so imaginatively realized as they are in Day and Night. In this short, the titular characters are traditional, 2D animated silhouettes, with each of their bodies giving 3D glimpses at what would traditionally go on in the day and nighttime, respectively. This leads to a clash, as the two try to figure each other out, annoyance gives way to curiosity, which leads to fascination, that ultimately yields mutual respect and friendship. In short, a classic buddy comedy given a whimsical, incredibly well-executed twist.
Presto (2008)

While Pixar is great at handling emotional, feel-good stuff, and has even dabbled in a downer or two, they're no slouches at pure, unadulterated slapstick, and nowhere is this more evident than Presto, which came out alongside WALL-E in 2008.
In this, a vaudeville-era stage magician neglects to feed his rabbit before showtime, resulting in the rabbit refusing to cooperate with being pulled out of a (legitimately-magic) hat. What follows is a battle of wills between the increasingly frustrated magician and his stubborn co-star, treating us, the viewers, to one of the finest sustained sequences of hilarity committed to the screen. As a throwback to the heyday of Warner Brothers' Looney Tunes, one can't help but think that Bugs Bunny would be proud.
La Luna (2011)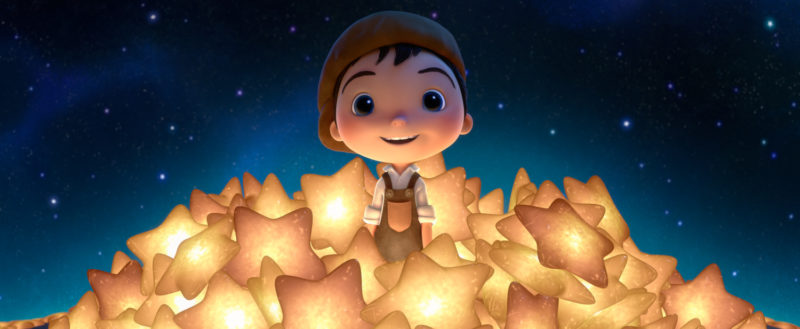 As a statement on the ability of the animated short to completely enthrall, La Luna is, quite simply, a work of art. A low-key fable of a young boy being taken on his first work trip with his father and grandfather, the three set out on a late-night boat ride to their job of keeping the moon clean.
Generation gap-based humor is present all throughout, as the trio's different ways of doing things comes to the fore, though it isn't handled in a heavy-handed, slapstick way. When the reveal of the trio's work happens, it's presented as a day in the life sort of situation, which actually has the effect of making it all the more awe-inspiring. Sweet, engaging, and altogether understated, this is peak storytelling, a feat made all the more impressive by the fact that it's all done in 7 minutes.
What is you favorite Pixar short? Tell us below!