The Disney plus show The Mandalorian is a show about a bounty hunter that takes place five years after Return of the Jedi. It's a great show (read our review), but thanks to the internet, even those who haven't watched it have become familiar with one of its side characters: a cute-sized version of the green wrinkly mentor we all know and love.
Because we want to share the cuteness Baby Yoda, here are 8 of the cutest baby Yoda memes on the internet.
Tea
Baby Yoda and his soup is the new sipping tea meme. I've said it. pic.twitter.com/pxPTd8kxEw

— Mando the Bounty Hunter (@AdoptedBabyYoda) November 29, 2019

Whatever tea he's spilling we want to know!
Current Mood
My wife made her first meme ever. #TheMandalorian #BabyYoda #StarWars #DisneyPlus pic.twitter.com/vTZFso8OlS

— Gonz (@0_Gonz) November 19, 2019
Don't you just want to take him home? We can't resist his cute eyes.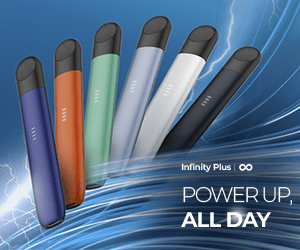 Dad vs Technology
I've been laughing at this baby yoda meme for 12 minutes pic.twitter.com/5sLki9jj78

— Kay (@itwillbeohkay) November 20, 2019
We've all been there.
Shy Friend
The only Baby Yoda meme you will see me post. pic.twitter.com/OUImRU3LXO

— Burg (@BurgerVonStadt) November 23, 2019
Are you the baby Groot or the baby Yoda of the group?
Yoda In The Office
This is it. The only baby Yoda meme that matters. pic.twitter.com/7PYlVw24FU

— Allie (@allie_g18) November 23, 2019
Your officemates would sure go crazy over this little one.
Fake ID
These #BabyYoda memes are out of control 😂 pic.twitter.com/AGdur8JTxy

— Remi Majeski ريمي ماجسكي (@RAMAJESKI) November 20, 2019
Nice try!
Gummy
baby yoda fuit gummy meme is the best thing to ever happen to me. pic.twitter.com/dRJ0RsRmC2

— jules (@thecrownjuls) November 25, 2019
Can we have one? Or maybe can we just take baby Yoda home.
More Cuteness Please
Me reaching for more Baby Yoda memes pic.twitter.com/rw9lQQf0xn

— Chelsea Frisbie (@ChelsFriz) November 19, 2019
WE.NEED.MORE.PICTURES.OF.BABY.YODA
What is your favorite baby Yoda meme? Tell us below!