If "Everything is Awesome" is still stuck in your head from the first LEGO Movie there's no need to worry, the second LEGO Movie (aptly titled "The Second Part") will replace it with an even catchier earworm that's aptly titled "The Catchy Song" (by Dillon Francis feat. T-Pain and That Girl Lay Lay).
Seriously though, if you thought that the sequel to one of the awesomest animated movies in existence was just a sloppy cash grab riding on the popularity coattails of director Phil Lord's obra of a heroic arc made of literal plastic bricks, then you might be forgiven for such a mistake.
New director Mike Mitchell makes it a point to harness the trifecta of the already established spunky and diverse characters, the overarching theme of family and cooperative play, and the friction created by varying play styles as you grow older and your idea of fun becomes more complex and harder to satisfy.
One thing we noticed as we got halfway through the movie was the tons of pop culture and entertainment references that would only be appreciated by adults. While there's no denying the standalone ecology of the adventure—strong enough to even walk by itself sans knowledge of the first movie's events—you could very well argue that the mad minds behind this blend of multi-genre culture crashes from post-apocalypse milieu (hello, Mad Max) to space opera science fiction (hello, Enemy Mine) were just having too much fun building their own gestalt that they darn well forgot the core demographic of 7-12 year olds. But, hey, these guys were also smart enough to remember that these same kids would have their parents in tow inside the theater and capitalized on the fact that you needed to entertain the adults who were paying for the asses in the seats in the first place.
If you grew up playing with LEGO sets, the adventures of Emmet and Lucy and their gang will make you weep in nostalgia at your LEGO sets of yore and just might inspire you to buy a few starter kits for your own children. Insidious bastards, you LEGO makers!       
That being said, we won't spoil any of the major plot twists but simply present you with the main dramatis personae who'll make this experience one you can't get out of your brain.
Oh, and here's that new song. You'll likely go to the theaters just to get it out of your head or see what the fuss is all about, anyway.
EMMET BRICKOWSKI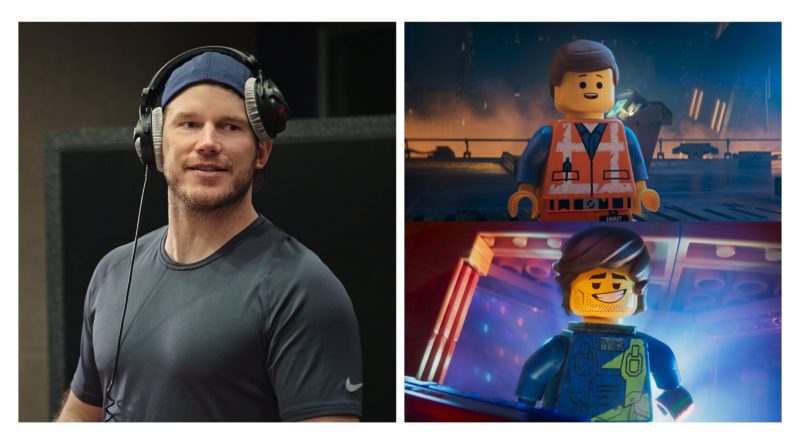 Voiced by Chris Pratt, we first saw Emmet as the super-friendly, upbeat, and endlessly optimistic guy who rose from a most ordinary life from the town of Bricksburg to become a master builder called "The Special."
Oh, how things have changed since then. Five years ago, a surprise invasion of alien DUPLO LEGO creatures threatened destruction just behind the first movie's happy ending. Now those marauders  have reduced Bricksburg to a wasteland of rubble known to its battle-weary (but still quite witty) citizens as Apocalypseburg.
Few things have changed for Emmet though after that fateful day. He still has a spring in his step, a smile on his bright, shiny face, and 25 sugars filling his coffee every morning. Sadly, everything else has fallen to pieces.  
Little does he know that a new challenge awaits him and he'll be called on to bring out what's special inside him again to prevent the end of all things they call "Our-Mom-Ageddon."
Queen Watevra Wa'Nabi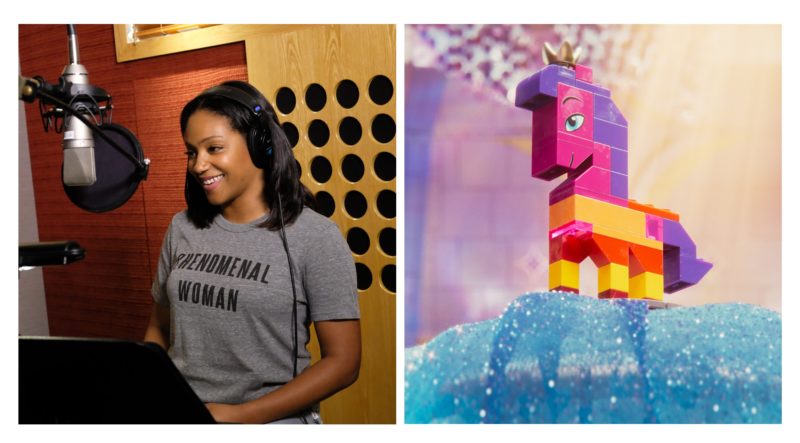 Voiced by the sassy Tiffany Haddish, Queen Watevra Wa'Nabi is the Empress of the Systar System, the mercurial ruler of a far-off galaxy of DUPLO planets that are distinctly different from one another and are all pretty weird: I mean, it's a galaxy comprised of 11 diverse planets and environments that include Harmony Town (where everyone is 100% agreeable all the time and everything is clean and pretty, except for its primeval jungle populated by strange and fast-moving hungry plants) and Planet DUPLO (where immense piles of brightly colored bricks are sorted).
It's the Queen's proclamation that her subjects far and wide can be whatever they want to be. With this philosophy the Queen absolutely leads by example as she herself is an ever-changing mass of multi-colored bricks that assume any configuration she wants. She goes from big to small, from cute and familiar to strange and intimidating. The queen seems to revel in her ability to take people by surprise and though she's no shrinking violet when it comes to getting exactly what she wants, sometimes when she really needs to get her point across, she breaks into song.
It's a skill she thinks makes her more persuasive, especially when she has her eyes set on LEGO Batman's affections.
LUCY WYLDSTYLE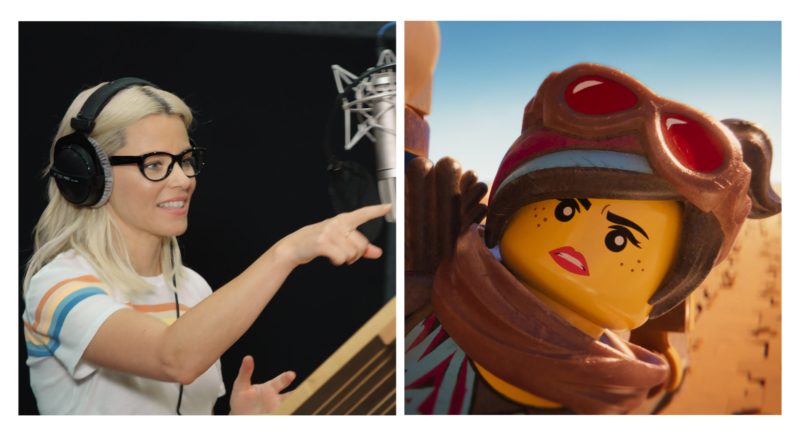 Voiced by Elizabeth Banks, the Master Builder Lucy has so far adapted very well to the times as Bricksburg became a dystopian wasteland.  This is Wyldstyle's world now, a place where she can kick butt and take names.
While she's totally in her zone battling space aliens, her boyfriend Emmet on the other hand is still skipping through town like he doesn't see how dangerous everything is. That's a problem for her and she tells him to grow up, toughen up, and change with the times if he expects to survive.
Naturally, she does it out of love for him. But the brooding and looking grim just doesn't work for the recklessly optimistic Emmet, who still wants everything to be awesome him. Not when there are shooting stars to wish on, pink valentine hearts that declare "I love you" in tiny, sugary voices, and a cozy little dream home to build for their future, with a double-decker porch swing, trampolines, and a room just for eating waffles.
Lucy's love for Emmet and her own identity as a badass ass-kicker will be called into doubt as the adventurers find themselves in the Systar System where everything is mercurial and protean.
Benny the Spaceman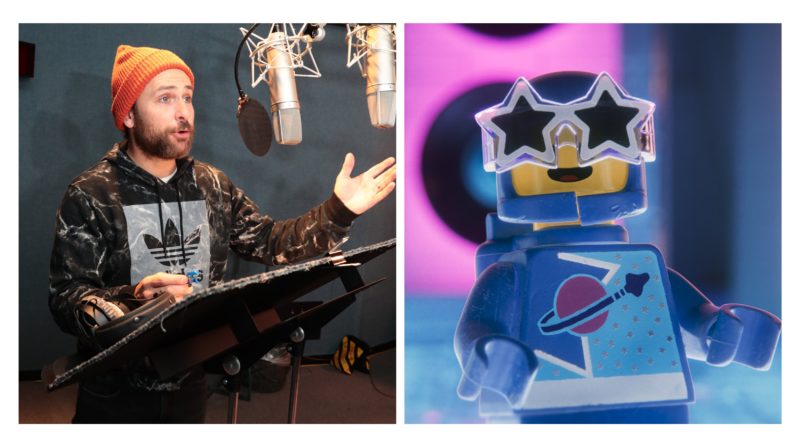 Having worked successfully side by side in the first movie, Benny the Spaceman and his friend, the pirate Metalbeard, have become something of a duo.
Benny, voiced by comedian Charlie Day, is often seen helping his pal re-attach his head and various limbs. It's the vintage minifigure Benny that has endeared himself with viewers as a loopy astronaut with a cracked helmet.
While he's a loyal friend to the gang who's always game for adventure, Benny is known for one defining trait: "He loves spaceships!" Day declares. If he's not piloting or building them, it's guaranteed he's talking about them or just thinking about them. It's this passion for space–faring that the Empress of the Systar System takes advantage of when she captures the former Bricksburgians.
LEGO Batman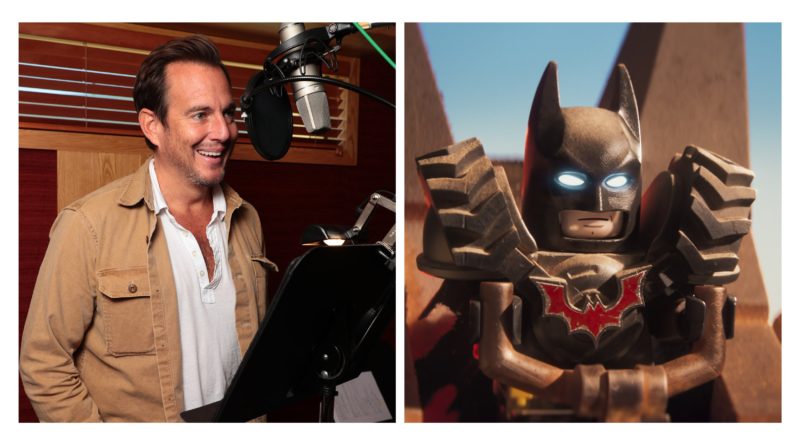 Voiced aptly gloomily by Will Arnett, there's no doubt that change is the least of the Dark Knight's issues.  
He'd likely proclaim that he is one rock-steady dude who does his own thing and doesn't change for anyone. He doesn't even alter his color palette: it's strictly black, and sometimes very, very dark gray. But there are some incredible plot twists ahead for this beloved mini-figure. Especially since he so ill-equipped to handle relationship-based situations, the filmmakers keep feeding LEGO Batman real-life experiences to see how he deals with them.
While he starts off confident and brooding, as usual, assuming he's going to be the leader and the big hero and save the day, he instead gets himself immediately kidnapped.  Not only is he suddenly not in control, but he finds himself in a world full of color and joyous music, which would be Batman's worst nightmare on a good day, but more is in store for him once he gets to the Systar planets and meets the enigmatic and totally un-evil Queen Watevra Wa'Nabi.
She even has a song about it that Batman unusually has an answer to and goes a little something like this…
UniKitty/UltraKatty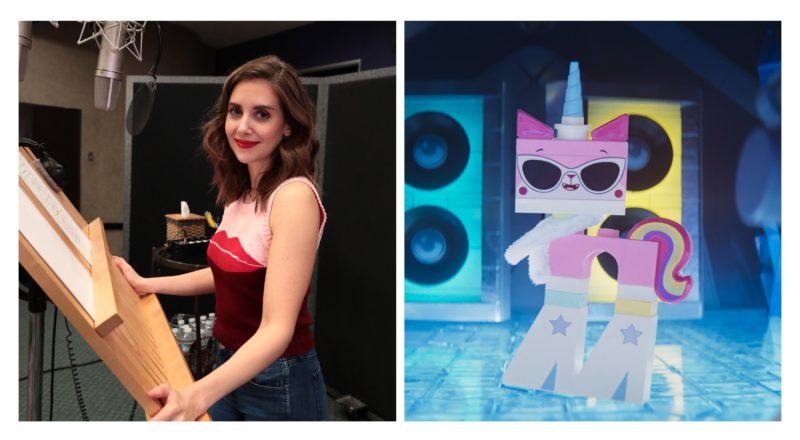 Voiced by Alison Brie, Unikitty has become a fan favorite for being a placid-on-the-outside, boiling-on-the-inside feline. Her relaxed state is a cross between a starry-eyed kitten and a pink unicorn, but her battle form is like He-Man's battle cat on steroids.  
Unikitty has always had a little bit of an anger issue and present circumstances of the end of the known LEGO world have only added fuel to that fire as evidenced by her Jekyll  alter ego Ultrakatty a larger, scarier, steampunk version complete with spiny armor and a spiked tail.
Brie laughingly reveals that the turn of personalities were always spontaneous: "I never rehearsed Ultrakatty. I just reached down into the bowels of my being, screamed and unleashed the fury."
General Mayhem

Brooklyn 99's Stephanie Beatriz is the voice of General Mayhem, the Queen's enforcer who is a helmeted mini-doll with white armor and glitters that Lord and Miller like to call: "Darth Vader with sparkly wings."
As the Intergalactic Naval Commander of the Systar System, she's been tasked to explore and kidnap some denizens of the LEGO world. While she's the ultimate royal sidekick and bootlick who's initially tough and cool, she then turns out to be much more as the movie progresses. In the General, Lucy meets her match as neither brick woman is the type to back away from a confrontation.       
"In the same way that Emmet could be an extension of kids like Finn, Mayhem is an extension of his sister," Beatriz continues. It's a little like what you might expect from kids playing on opposite sides and struggling for common ground.
Rex Dangervest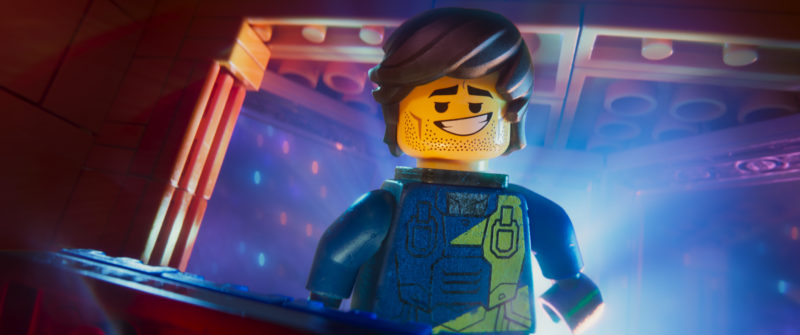 Also voiced by Chris Pratt (mysterious, that), Rex is the most enigmatic of the bunch as he rolls in from space out of nowhere and rescues Emmet from certain destruction. In his ship crewed by intelligent velociraptors, Rex is truly a wild card in this LEGO deck.
He pilots the cool and fist-shaped Rexcelsior and a self-described galaxy-defending archeologist, cowboy, and raptor trainer. As the quintessential super-cool tough guy, complete with swagger and just the right amount of chin stubble, Rex is the kind of Master Builder that would thrive in the new era of Apocalypseburg.
Basically everything that Emmet has ever wanted to be to please his Lucy.  "Rex is the man Emmet thinks he should be. More importantly, he's the man Emmet thinks Lucy wants him to be," declares Pratt. "Emmet is cheerful and optimistic, in a higher register. Rex is tougher, and more flip and indifferent, with a touch of John Wayne, and half the time he's laughing because he doesn't care what people think of him."
"The LEGO Movie 2: The Second Part" screens in Philippine theaters on February 13.