Predictability that makes the NBA a spectacular showcase during its regular season, it's pretty obvious how the conclusion of the playoffs – AKA The NBA Finals – usually plays out.
Unlike in other sports where anything can happen, basketball titles are usually decided by which teams have the best players. Over the past decade, the world has known who the best NBA player is: LeBron James. That's why it should come as no surprise that after leading his Cavaliers past the Celtics in Game 7 of the Eastern Conference Finals this week, LeBron is back in the NBA championship round for an eighth straight year.
Below are 8 things that show how different the world was the last time LeBron James wasn't in the NBA Finals. In no particular order:
8. Instagram wasn't a thing yet
Can you imagine a present day where the world doesn't have Instagram? I know, it's pretty hard to fathom. But the last time LeBron James failed to lead his team to the finals – in May 2010 – it was still five months before the photo app would go live on iOS.
7. Drake was just releasing his first studio album
James and the Cavs were eliminated by the Big 3-led Celtics on May 13, 2010. On the 25th, Drake released his first studio album, Thank Me Later. Knowing how much fame Drake would accumulate in the next eight years, it's insane to think the last time LeBron wasn't in the NBA Finals was a period where Drake was nowhere close to his current popularity.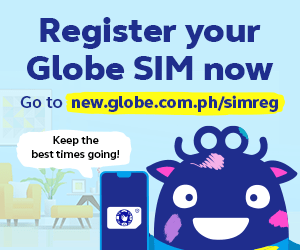 6. Justin Bieber was still a child sensation
In January 2010, just a few months before LeBron would fail to make the finals a last time before his current run, then child-superstar Justin Bieber had just released his hit song Baby, which also featured Ludacris.
Yup, that long ago.
5. Game of Thrones was still a year away from debuting
Isn't it insane to think of a time where there wasn't a single episode of Games of Thrones yet? I know, it's nuts.
George R. R. Martin's creation premiered on HBO on April 17, 2011, nearly a year after LeBron last failed to make the NBA Finals.
Hey, maybe LeBron will stop making the finals the same year Game of Thrones has released its last episode?
4. The first ever iPad just released, and the iPhone 4 was just about to be unveiled
For context, we're now on the iPhone X (10), while an eighth installation of the iPad is about to be released.
Bonkers.
3. Iron Man 2 had just come out
As of today, the Marvel Cinematic Universe has already released 19 films with more on the way. Back in 2010, the MCU had just released its third film in the franchise, Iron Man 2.
Here's some bonus material: at that time, we were still two years away from getting the first Avengers.
2. Toy Story 3 was only about to hit the theaters
Isn't it insane how long we waited for a third Toy Story movie? Isn't it even more incredible how when that film came out, it was also the same year LeBron last didn't make the NBA Finals? I remember still being in college at this time. Time has really gone by!
1. Simon Cowell had just left American Idol
Remember when Simon Cowell was still a judge for AI? 2010 was his last year with the show. Feels like a lifetime ago. Feels the same when thinking about an NBA Finals without LeBron James.
What are on your list? Share them with us below!