These local YouTubers are proving that true love does exist. It may not look exactly like what we see in K-dramas and the like, but it's real. These Pinoy lovebirds' content will make you laugh and sigh, "sana all."
Aga and Jai

These two have been documenting their relationship for a year and will give you all the feels. Jai Asuncion and Agassi Ching never fail to share their stories, whether good or bad, on their Youtube channels. They have proven that relationships aren't always perfect, but if your love for each other is real, then it can last a lifetime.
Bont and Baninay
Bont Oropel and Baninay Bautista are known for their hilarious videos. The couple loves to take on different challenges to entertain their millions of subscribers, and their fans love them for their real and raw humor.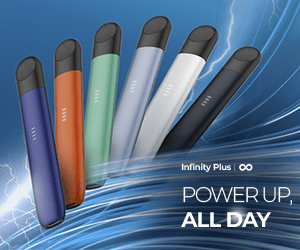 Kimpoy and Angie
https://www.youtube.com/watch?v=h_lf3xqqkKA
Singer Kimpoy Feliciano is proving that he loves romance both on and off the stage. Kimpoy's girlfriend, Angie Cayetano, has been very supportive since the two got together. In return, Kimpoy has never failed to show Angie his love. He has even supported her when she decided to open her own Youtube channel.
Rei and Miggy
This couple is peak relationship goals! Miguel Romulo and Rei Germar show their luxurious lifestyle on YouTube without being in-your-face about it. Watch their videos to see them travel around the world, witness their kilig moments, and also laugh with them as they prank their friends and family and do internet challenges.
Mark and Caffey
Caffey Namindang and Christian Merck Grey's videos are full of pranks. Collectively known as Merffey, the couple loves to show their crazy side by uploading hilarious videos that will have you laughing until your sides hurt. This couple shows us that relationships don't exactly have to be serious all the time; when you've met a person who shares your sense of humor, you're sure to have a good time.
Cong and Viy
Lincoln Velasquez (of Cong TV) and Viy Cortez showcase their love story by creating over-the-top videos that we all love watching. This couple is the perfect example of two big personalities enjoying a fun, out-of-the-box relationship.
Jamil
This couple proves that you don't have to always post super kilig videos to show your love for each other. Jayzam Manabat and Camille Trinidad upload cheesy videos but also pull the craziest pranks on each other. The couple isn't afraid to show their true colors, which is part of the reason why they've captured the hearts of so many fans.
Wil and Alodia
This couple has been through hell and back but remain so strong. Wil Dasovich and Alodia Gosiengfao have been together since 2017, but only went public with their relationship in 2018. Wil was never afraid to open up about his battle with cancer, and Alodia was with him every step of the way. They've proven that couples are supposed to stick together through thick and thin.
Who is your favorite Youtube couple? Tell us below!