Now that schools have gone virtual, we can't help but reminisce about the good old pre-pandemic days. Staying home all day may have sounded like a dream once upon a time, but now that it's our reality, we can't help but miss being able to actually go to school. Here are some random things we miss about school:
Wearing our uniforms
Wearing pajamas all day, every day gets old after 5+ months. Don't you miss shopping for black shoes a few weeks before the start of school? And what about our efforts to try to stand out by adding a ribbon or unbuttoning our polo? You truly don't know what you have till it's gone, eh?
Level Up Your Pambahay OOTDs with These Local Loungewear Stores
Level Up Your Pambahay OOTDs with These Local Loungewear Stores
Cristina Morales | Jul 19, 2020
The masungit guard
Don't you miss rolling your eyes because of the masungit guard at your school? When all this is over, try to get on their good side as much as possible, because trust us, they'll be friendly once you graduate.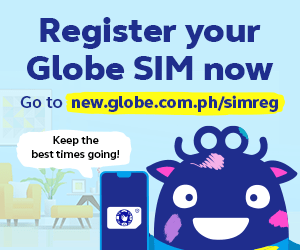 Eating street foods after school
Who could resist eating fishball or squid ball after classes? There's nothing quite like some good old fried sodium on a stick to reward you after a long day in the classroom. Besides, for just 10 pesos you'll be able to fill your stomach with a delicious-but-not-so-healthy snack!
Our school canteen
Our canteen was the backdrop of our heartbreaks, immature fights with our friends, and escapes from our teachers. Whether your school's canteen served the best dishes or overpriced ones, you're not alone if you're wishing things could go back to normal so you could spy your crush in the lunch crowd once again.
Falling asleep inside the library
After pulling an all-nighter studying (or, more likely, binge-watching shows), the library is the go-to place to get some sleep. There's something about the smell of books that is so relaxing (the air conditioning doesn't hurt, either).
A birthday celebration
No need for a long explanation here. If it's one of your classmate's birthday it means that there'll be FREE FOOD. Honestly, it was one of the main reasons why we took note of our classmates' birthdays so we'd know when we didn't have to bring baon.
Our computer lab
A place in the school devoted to discovering the magical world of the internet? No computer labs are many students' favorite places in the school.
Half-Day Classes
The joy of half-day classes just doesn't translate when you're stuck home. And once you're an adult, "half-day" won't be part of your life unless you file a leave. So kids, make the most out of your school days!
What do you miss most about going to school? Tell us below!