We live in a world wherein animals and people coexist, so it's pretty normal that we interact with them. But when one wants to imitate or get things from the other, there's a pretty thin line between being normal and weird. Check out this and more on this week's edition of "ecological imbalance."
1. A Kangaroo Disrupts A Football Game, Wants to Play as Goalie
Yup, the World Cup is overrated, so check this out instead: a kangaroo wanted in on a game of football in Canberra.  At one point, the kangaroo can be seen lounging by the goal and successfully defended his post. The kangaroo was eventually ushered off by a pickup truck, but not before a hilarious display of events.
2. Two Robbers Attempted to Steal Dog Poop, Fails Hilariously
What are kids hitting these days? A doggy daycare in Winnipeg shared a CCTV video of their store wherein two robbers can be seen trying to steal uhm, a garbage can full of dog poop and a broken sign. The driver then dropped the bin, changing his mind while the passenger was left behind by the speeding driver.
3. Thanks to this Man's Poor Memory, He Won a Whopping Prize Money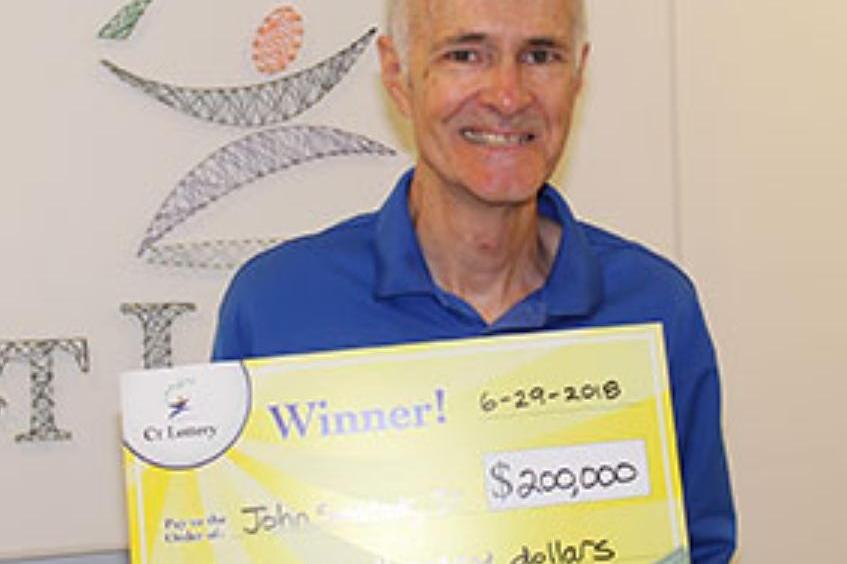 Talk about a lucky mistake: John Smedick, Jr. credits his forgetfulness for winning a grand total of $200, 000 on the lottery. Smedick, Jr. claims that he couldn't remember if he already bought a lotto ticket for the June 29 drawing, so he went and bought another ticket with the same numbers he always plays: 5-19-27-30-35. He plans to use the money for vacation and to pay his bills.
4. This Bear is Living Its Best Life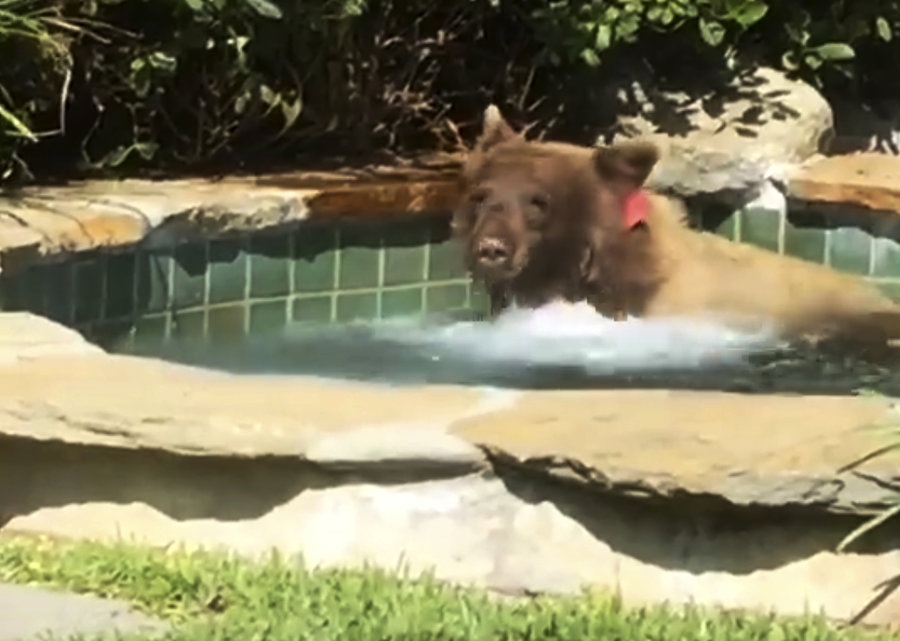 Everyone dreams of just lounging by the pool and chill; for this bear, it's a dream come true. Mark Hough of California saw a bear jumped into his hot tub and appeared to be having a "good time." The bear then "walked right over to the margarita, knocked it over and lapped it" then was seen in an oak tree, sleeping it off, a perfectly good way to cap off its wonderful day!
5. A Total of 48 Babies Were Born at this Hospital in a Span of Just 41 Hours
Baby boomers are shaking: Baylor Scott & White All Saints Medical Center just had the busiest two days ever, thanks to a total of 48 babies being delivered in just 41 hours. The staffs were more than prepared for all the deliveries thanks to the help of pizzas.
6. These Cops Actually Thought that Conducting a Strip Search on a Woman is Okay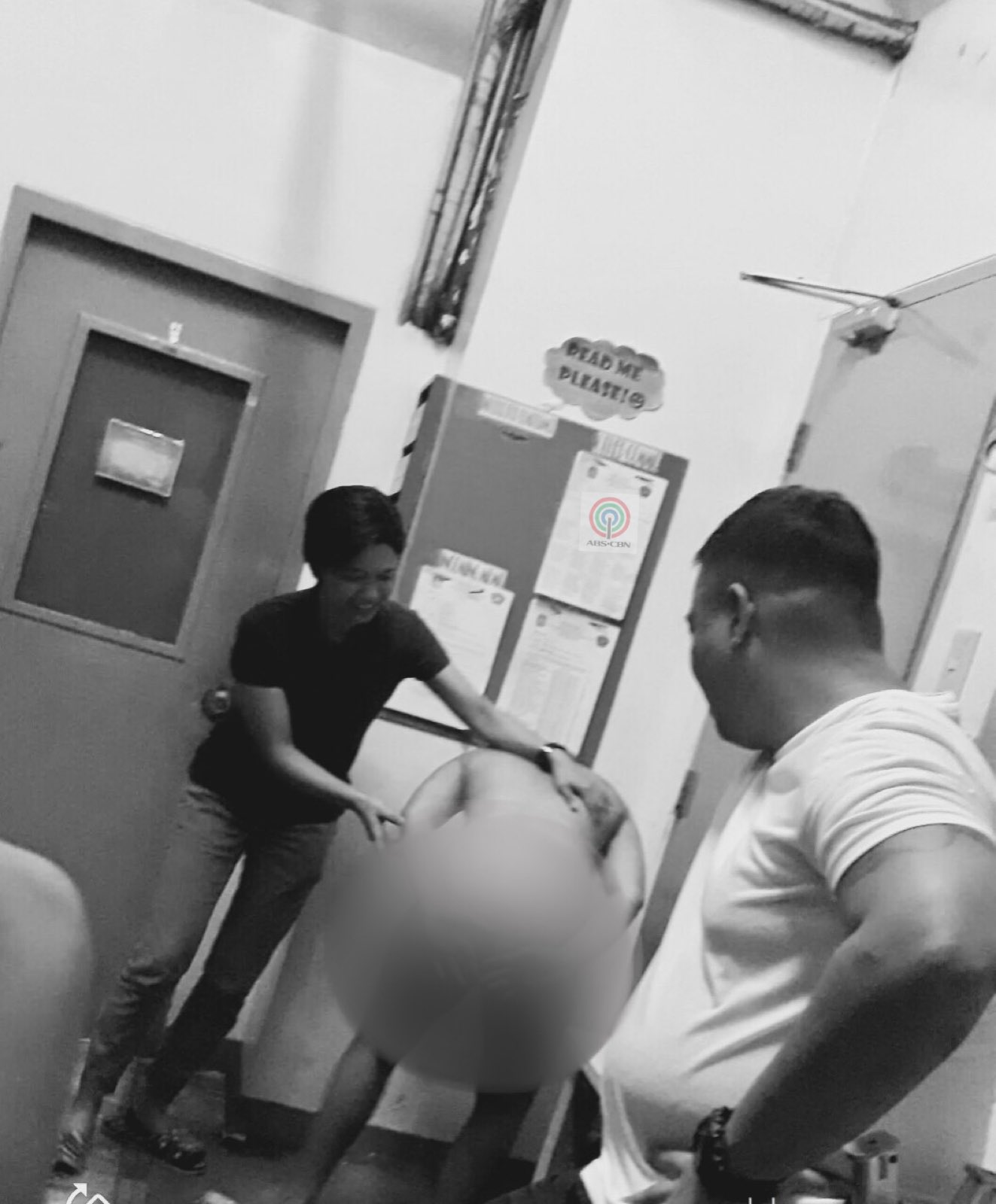 Pilipinas, what's good? Video clips of cops conducting a strip search on a woman recently surfaced, earning the ire of netizens online. The strip search was done in Makati Police station as a "demo," according to Makati City police Chief Rogelio Simon. They also claimed that strip searches are a normal procedure based on reasonable suspicions, but this specific strip search was done inappropriately.
7. Woman Tries to Scam a Scammer, Ends Up Being Charged with Theft
A series of unfortunate events: a woman from New Hampshire who answered a scammer's job ad on picking up and shipping a stolen laptop ended up being charged with theft instead. The woman did do the job, but only shipped the magazines and sold the laptop to someone else.
8. A Man Felt Guilty of A Parking Ticket, Pays It 44 Years After
Faith in humanity restored: an anonymous person whose guilt was eating him paid his 44-year-old parking ticket. The police department of Minersville, Pennsylvania received a letter with $5 inside, saying that he's been carrying the ticket for "around 40 plus years" and that he's "always intending to pay." His fine was just $2, but added $3 for interest.
What are on your list? Share them with us below!