There are things that, when combined, can make up the best things in our lives. Bacon and eggs? Super delish! Sweater weather and cups of hot chocolate? Perfect time to laze around.
But there are also some things that are just too weird that, when put together, can cause the weirdest situations that we don't know if we should be concerned or amused. Here are some of the weirdest things the internet has to offer this week!
Children + Parenthood = A weird game of house

A [very, very] young couple appeared on TV in Russia, claiming that their love story is one that started with the cliche of classic love at first sight. Sounds like a cute, innocent thing a child would say, right?
The twist? The 13-years-old girl is actually pregnant and she is very confident that her 10-years-old boyfriend is the father of her unborn child. Yikes.
Lots of free time + Weird brain power = Meme-tastic videos for the internet
via 9GAG
What were they smoking when they made this edit?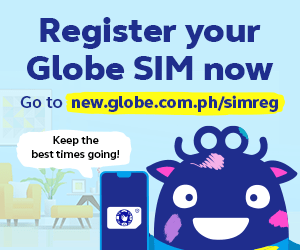 The tennis ball color + a newborn puppy = This floof named Hulk!
A North Carolina family was surprised to see when their beloved German Shephered  that is until one of her puppies came out with a green coloredfur.
The family was confused but once they were sure the puppy's unusual color is not harmful, they played it off by naming the pup "Hulk".
Brain-like shape + slimey texture = A live squeeze ball?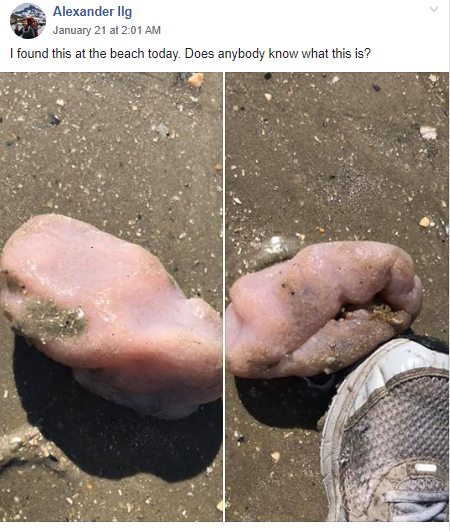 via Facebook
A pink alien-like creature is causing confusion [and some ew's and ah's] all over the internet after it washed up on a South Carolina beach.
The comments section of this post is bursting with suggestions from other users like sea pork, a whale's snot and even a severed limb.
Cheeto obsession + money to spare = This oh-so-brilliant idea for a tattoo
oh ur a big snack fan ?? that's cool, did u get Flamin' Hot™️ Cheeto®️ dust permanently tattooed on ur fingers today tho ? pic.twitter.com/ExnaZEwem8

— Julian Glander (@glanderco) January 22, 2020
You know when you're just so passionate about something that you need to have a piece of it with you all the time? Well, here comes the Cheeto dust tattoo for all of you who adore the snack.
It could be a good unwanted handshake repellent, I guess, but this looks like it might have just been a prank.
Donut + KFC = This monstrosity
https://www.instagram.com/p/B46HMsQBnoD/
Most of us are still pretty scared to try this crazy donut-and-meat combo. How can a treat for snack and dessert complement the fried chicken's taste?
If you're one of the few brave soul who had had decided to take one for the team, kindly tell us how it went. We're dying to know!
Cold blood + cold weather = It's raining iguanas!
https://www.youtube.com/watch?v=bTIF2PhGNKc
It rained reptiles in Florida!
According to experts, this weird phenomena is not something to be concerned about. Apparently, with their cold-blooded bodies, iguanas become immobile on such cold weather.
Human face + goat body = Oh… oh, god!
https://www.youtube.com/watch?v=yNQSyFQjSZ0
This tiny goat in India was born with a human-like face. While the owner understands that the goat is suffering from a rare congenital defect known as cyclopia, other people had began worshipping the goat as an avatar of God.
Meanwhile, some of us are going to have nightmares tonight.
What other weird news have you seen this week? Tell us about them below!