The pandemic has almost sucked out the life out of us that we have barely have energy left for the things that used to entertain us. It's quite ironic that even as the majority of us have been staying at home, the passion, drive, and time to express our inner talents suddenly just seem non-existent. A lot of entertainment establishments are still waiting in limbo. For Filipinos who are generally talented and inclined to perform, nothing could be more restrictive than not being able to scream your heart out in karaoke bars or let loose in weekly Zumba sessions in the barangay basketball court. Now, you have to think twice about everything you do.
Thankfully some hardworking Filipino professionals are showing us how we could still dance our way through this pandemic. All you need is a TikTok account, some time to learn the choreography, and a ton of confidence to withstand an audience of strangers. From teachers to nurses and flight attendants to law enforcers, these content creators show that it's still possible to have fun while working.
And oh, just make sure that as you record that TikTok dance craze you are on break, otherwise it would really be awkward if your boss sees you at the height  of your performance
Here are 8 of the contagious dancing-from-work videos we've seen so far from TikTok.
Jomak Peladra (the dancing food delivery driver)
Bummed out while waiting for your customer's order? This Food Panda delivery guy is using his time wisely by showing off his dancing skills with some of his peers. But in this particular video, it's with a fast-food chain manager, and it's driving people crazy it now has 5 million views.
Dawn Carciller (the groovy teacher)
Justin Bieber's 2010 hit with Usher "Somebody To Love" is once again gaining traction as the newest TikTok dance craze now. But Teacher Dawn is here to show us that when it comes to dancing, she could also level up with the trend.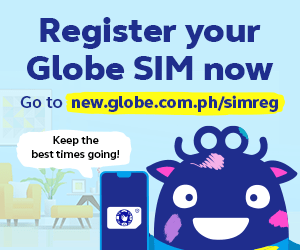 Dr. Kilimanguru (the dancing doctor)
Doc Kilimanguru is known in TikTok for informational medical tips he generously gives and the famous "char!" in almost every ending of his advice. With 2.2 million views now, his rendition of the Booty Wurk dance challenge shows us doctors also know how to let loose.
Alwin Salcedo (the cellphone sales assistant)
Ralph Bediones (the fun flight attendant)
As his TikTok bio says, he's the CEO of dancing in 35,000 ft. above sea level. And what more fun could it bring if you're also with your wife. Truly, love is in the air.
ionyjjang (the fighting frontliner)
We owe our safety to the selfless health workers risking themselves out in the field. But behind the stressful work they have, Ionyjjang proves they can have their lighter side too. It's true, all we need is a good laugh and a good dance. And everything else follows.
Arshie Larga (the cheerful pharmacy worker)
The Booty Wurk dance challenge has pretty much taken the Tiktok world by storm, thanks to Filipina choreographer Niana Guerrero. It also reached this pharmacy where Arshie works. He's so into the routine that one customer even caught him dancing. But as a professional individual, he knew better—customers first!
Sir babe (the dancing law enforcer)
We often view law enforcers as reserved, strict, and composed. But once they're off-duty, they also know how to turn up the party. Just by reading Sir babe's name, we know he's someone you could respect in uniform and could also be your kalog friend.
Did we miss out any trending dance challenge from your favorite content creators? Let us know!