Citizens of Manila are no stranger to the horrors and mystery that surround the MRT system. You may have experienced a misadventure or two (or three) yourself, or heard about it from friends, family, colleagues. Or all of the above. If not, perhaps you've seen the long and winding lines and passengers' complaints on the papers, on television, or on your news feed.
Here, we attempt to narrow down the more curious times the MRT has failed us (so far):
OPEN TRAIN DOORS
Remember the time when a viral video on Facebook revealed a running MRT with doors wide open? Well, the train did stop for a good 20 to 30 minutes, but as the doors were stubborn and still wouldn't close, the driver decided to keep going.
Thankfully, there was enough space for the passengers to move back to safety. Anyone who has taken the train during rush hour would know how impossible it is to follow the driver's precaution: "Huwag sandalan ang magkabilang pinto".
BROKEN RAILWAYS
Another reason could be a random broken rail. Of all the possible MRT-related mishaps, you can consider this a lesser evil, because usually, operations are suspended only from a certain point to another, e.g. from Shaw Boulevard to Taft Avenue.
So if you're coming from north and are working in Ortigas, you're safe!
FIRE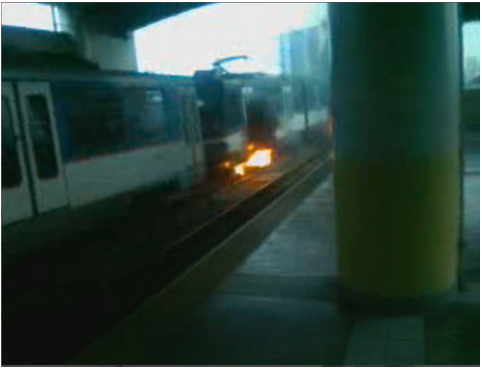 Where there's smoke, there's fire. And in the Philippines' MRT system, it may be a case of an electrical short circuit. Its times like these that you begin to realize how dangerous your daily commute can actually be!
UNDISCLOSED REASONS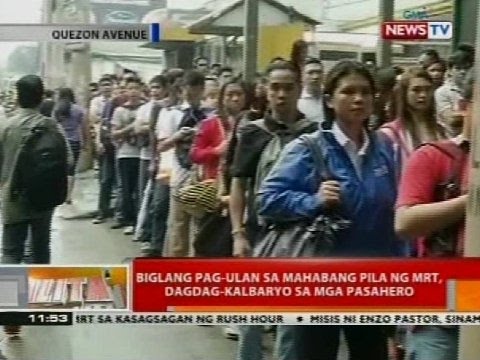 There are days when the lines get impossibly long, with trains nowhere in sight. And nobody knows why. You scroll down your phone for news but there's really nothing about it. One by one, people leave the lines and find alternative commute routes.
But since there isn't any announcement of a train breaking down, you stay in line and wait for approximately three hours. Consider yourself lucky if you get a form of "closure" and find out the next day what caused the problem.
TECHNICAL GLITCH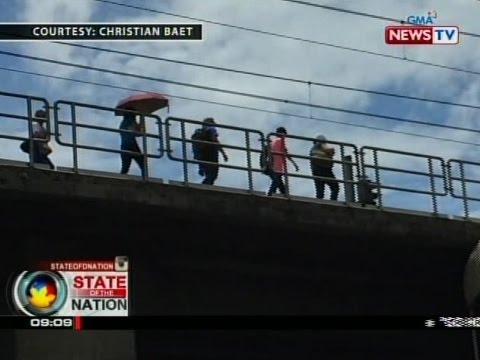 This is probably one of the most common reasons you've heard from the train operators. After waiting patiently in line, you finally get yourself inside the train, only to be asked to alight a few stations after. And, yes, you find yourself walking on the rails alongside everyone else!
And the reason? Technical problems.
OLD AGE
Remember the times when the MRT overshot through Taft Avenue? The malfunctioning coach had already broken down in Magallanes station, but was pushed forward by another train behind it—only a bit too far.
It's in situations like these that you realize how old the entire railway system is, that it might be giving up already—just like you.
HEAVY RAINS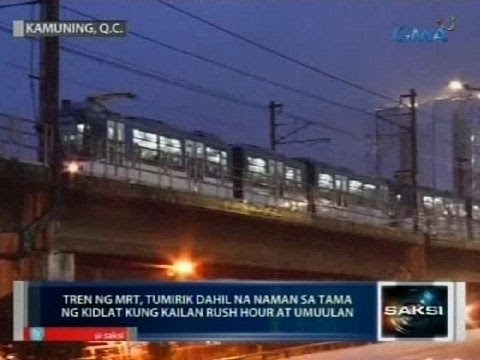 Due to heavy rains caused by storm Maring, the MRT had to halt operations as one of its southbound coaches' windshield wipers malfunctioned.
There have also been incidents when MRT operations were put on hold after having been hit by lightning.
AN ADULT DIAPER
Finally, just when you thought you've heard it all, the MRT still manages to surprise you—and in the form of an adult diaper! To this day, how the diaper found its way to the MRT wires remains a mystery.
I mean, you have got to be shitting me.
Got your own MRT horror stories? Halloween naman e. Share them with us below!