Here's something to make your bleak day a little brighter: the Adidas x Pixar Toy Story Friendship Collection is set to drop on Oct. 1. Aside from a sneaker line that features eye-catching colorful pairs bearing the distinctive marks of our favorite Toy Story characters, there will also be apparel in the mix.
The collab couldn't have come at a better time since the Pixar movie is actually celebrating the 25th year of its initial release this 2020 (talk about nostalgia!). Pixar says it "draws inspiration from the timeless messages of friendship and teamwork," something we need to get us through this rough year.
But if you're a full-grown adult, we have to tell you that this collab is made in infant, kids, and junior sizes only. That won't stop you from purchasing it for your own kids anyway, right?
Check out some of them:
Buzz x Adidas Dame 7
It might almost feel as if you're Buzz Lightyear wearing this pair. So much "to infinity and beyond" vibes! This particular sneaker also has a sentimental "ANDY" detail at the bottom, if you're wondering.
Woody x Adidas D.O.N. Issue #2
Look at all that eye-catching color. It will be a head-turner on your kid's feet for sure. Don't worry, Adidas is staying true to the story, this Woody pair also has "ANDY" written at the bottom.
8 Cool Homegrown Brands for Your Leather Shoes Obsession
8 Cool Homegrown Brands for Your Leather Shoes Obsession
Kyzia Maramara | Feb 20, 2020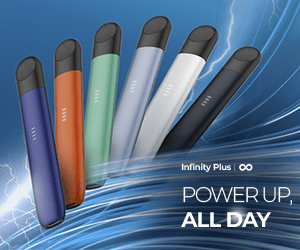 Jessie x Adidas NMD_R1

Jessie is already cool, but her elements on a sneaker? Even cooler.
Hamm x Adidas Superstar
Check out this classic Adidas Superstar that's pink-themed and Hamm-inspired. We want it!
Make Your Pink Aesthetic Dreams Come True with This Local Store for All Things Pink
Make Your Pink Aesthetic Dreams Come True with This Local Store for All Things Pink
Ina Louise Manto | Sep 22, 2020
Rex x Adidas Top Ten Hi
For all the hi-cut loving sneakerhead parents out there, this particular collab will make you feel giddy. It also has Rex's face printed on the tongue. Your kid will love these for sure.
Aliens x Adidas Freak Football Cleats
And if you're into sports, these Freak Football Cleats will be a great choice.
Aliens x Adidas Deep Threat

Waltz straight into Pizza Planet with these cute sneaks on. They feature velcro straps for your little ones not used to lacing their shoes yet.
Adidas Luxo Ball Shoes

The Luxo Ball turned into sneakers? Take our money!
Like we said earlier, this collection might actually make adults green with envy since they are only available in junior, children, and infant sizes. We know, we know, it's not fair to the 90s kids who are massive fans of the movie franchise. If you're unsatisfied, you can always join the ranks of robbed adults storming the Facebook comments section of Toy Story and Pixar and demand them to give us what's rightfully ours. But we know you're going to buy a pair for your kids anyway.
Toy Story x Adidas sneaker and apparel capsule collab will be available on the Adidas website starting Oct. 1. Prices for the Friendship Collection will reportedly start at $22. Set your timers because you should know by now that even if they don't have adult sizes, Toy Story collabs always sell out pretty quickly.
Here's us wishing they'll be made available locally too!
What's your favorite Toy Story x Adidas sneaker design?