Travel is one of the many things we had to put on hold this year, but that doesn't mean there's no other way to experience other places. Eating like a local is one of the best ways to still go on an adventure, and you can slowly work your way around your travel bucket list through local delicacies.
You may not be able to visit the most insta-worthy spots right now, but you can try something new by going on a flavor adventure and trying your hands at cooking regional Pinoy recipes. This year has been full of discovering new and exciting hobbies at home, so who knows? You might awaken the chef in you!
Here's how you can travel within the comforts of your home, without having to prepare itineraries and spend on plane/bus tickets or gas money. All you need are these recipes and ingredients you might already have in your pantry!
Pampanga: Pork Sisig
Tara, mangan! Back in the 18th century, sisig was described by Augustinian friar Diego Bergaño as a "salad, including green papaya, or green guava, eaten with a dressing of salt, pepper, garlic, and vinegar". The modern version of the sisig was born in Pampanga, where local chefs reinvented the dish by grilling pork cartilage until they're nice and crispy, adding onions and vinegar to cut the richness of the fat.
Now, sisig is a staple in Kapampangan cuisine, but even non-Kapampangans can easily recreate the experience in the comforts of their own homes with the help of MAGGI Savor. Best served with MAGGI Savor Chilimansi, this dish has the perfect balance of spiciness anyone can easily handle. It's definitely worth the extra rice you'll inevitably end up eating.
Get the recipe here. 
GenSan: Grilled Tuna Kilawin
General Santos City is the largest producer of sashimi-grade tuna in the Philippines, and the city's fishing industry yields 750 metric tons of fish catch DAILY. No wonder it's known as the Tuna Capital of the Philippines! Because of the abundance of fresh, high-quality fish, kinilaw is one of the most popular dishes in the southern Philippines. Made of raw fish mixed with vinegar and/or sour fruits like calamansi, tamarind, and kamias, it's a refreshing dish that's delicious as an appetizer or side dish. 
Even if you don't have access to sashimi-grade tuna, you can still take your tastebuds on a trip to GenSan by whipping up grilled tuna kilawin. Marinate the tuna in MAGGI Savor Chilimansi to bring out a perfect balance of smokiness from the grill and creaminess from the coconut milk. The spiciness of the seasoning complements the freshness of cucumbers, and if you close your eyes, you might just be able to convince yourself that you're by the sea.
Get the recipe here.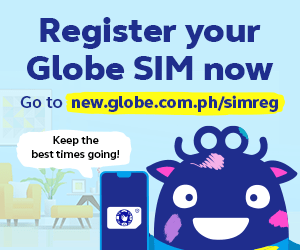 Bacolod: Inasal-Style Boneless Chicken

Chicken barbecue is a party staple anywhere in the Philippines, but nobody does chicken barbecue like the Bacolodnons. Instead of using soy sauce, Bacolod chicken inasal is marinated in other ingredients (usually vinegar and spices), resulting in a tangy, savory dish that'll take your palate on a journey.
You probably haven't been able to visit the City of Smiles during MassKara Festival this year, but you can bring that festival experience home by preparing your own version of chicken inasal. Recreating those flavors may seem intimidating at first, but with MAGGI Savor Chilimansi and a few other spices, you can pull off this classic Pinoy inihaw dish that's citrusy and smoky – a dish everyone can't get enough of.
Get the recipe here. 
Capiz: Grilled Tanigue with Eggplant Salad

Blessed with an 80-kilometer coastline, Capiz's waters are teeming with abundant marine life, making it the Seafood Capital of the Philippines. And a trip to Capiz isn't complete without cooling off in its beaches' crystal clear waters before heading back to shore to pig out on grilled seafood, fresh salad, and a bottle or two of cold, sweet soda.
Feeling the "seapanx" as badly as we are? Have a seafood boodle fight at home for your next family lunch, complete with grilled tanigue marinated in MAGGI Savor Chilimansi, which incorporates a balance of citrusy, salty, and spicy flavors — a Savorventure in your mouth. Pair it with a side of refreshing eggplant salad to complete the beach experience!
Get the recipe here. 
Batangas: Sweet and Spicy Beef Tapa

If you want to travel back in time, the Heritage Town of Taal is the way to go. Just a 2-3 hour drive from the Metro, this municipality in Batangas is the home to ancestral houses built during the Spanish era, as well as Asia's largest Catholic church, the Taal Basilica, and delicacies tourists can't get enough of. And you can't visit Taal without trying out their famous tapa in Taal's wet markets! The unique dish is originally made of pigue (pork leg) marinated in a mixture of soy sauce, calamansi, and garlic. 
You can make your rendition of the delicacy fresh at home using beef instead of pork. If you're craving for some good tapsilog for your next breakfast, you can make your fresh tapa at home by marinating your beef in MAGGI Savor Hot Chili, pepper, sugar, and garlic. Just like Taal's tapa, It's sweet and salty, with just a hint of spice — just one bite will take you back to the feeling you had when you tried it for the first time. 
Get the recipe here. 
Samar: Crispy Mussels
Known as the Tahong Capital of the Philippines, the municipality of Jiabong in Samar is the home of over 3,000 hectares of potential mussel farms; 160-200 hectares of which are dedicated to tahong farming, making the town the biggest suppliers to Manila, Cebu, and Davao. With this abundance of tahong, it's no wonder why locals have crafted different delicacies like crispy tahong crackers. 
But you don't have to travel to the Visayas to enjoy this local delicacy. Seasoned with MAGGI Savor Chilimansi, lemon, calamansi juice, and garlic, creating a balance of citrusy and salty flavors each bite, this crispy mussels recipe is a beginner-friendly take on Jiabong's tahong crackers. No ground mussels required! It already tastes amazing on its own, but you can take it up a notch with a creamy and zesty sauce. 
Get the recipe here. 
Pampanga: Chicken Tocino

Continue your Flavor Adventure in Pampanga by trying one of the delicacies they're most proud of: tocino. The recipe itself dates back more than 300 years when it was first introduced in the Philippines by the Spaniards. Tocino is actually the Spanish word for bacon, the usual salty cured slices we eat at breakfast buffets. Like other heritage recipes, we have developed a recipe to fit the Pinoy palate: we like our tocino sweet.  
Instead of buying store-bought tocino, you can make yours fresh at home by marinating chicken in MAGGI Savor Hot Chili, pineapple juice, brown sugar, and banana ketchup. The best way to cook them is to wait for the sides to get crispy for some texture and a charred flavor that goes well with its sweetness. If you want something sweet to complement fried rice, eggs, and fresh slices of tomato, this fool-proof tocino recipe is guaranteed to bring smiles to the breakfast table. Let's see if you'll still buy pre-made tocino after trying this! 
Get the recipe here. 
Dagupan: Bangus Sisig

Every year, the city of Dagupan in Pangasinan celebrates the Bangus Festival to promote its rich milkfish industry. From 2013-2015 alone, the province produced 106,857.37 MT of bangus, making it the top producer of milkfish in the country, which is exactly why it's dubbed as the Milkfish Capital of the Philippines. That's truly something to be celebrated out on the streets! 
Though you might not be able to see the colorful streets of Dagupan and taste its different bangus dishes any time soon, you can try your hand at making this crispy bangus sisig recipe. With onions, crispy garlic, mayonnaise, and MAGGI Savor for extra flavor, you're sure to end up with a mouthwatering dish. Serve it on a sizzling plate and you've got yourself a festival of flavors in your mouth. 
Get the recipe here. 
Hungry for more flavor adventures? Go on a #MAGGISavorventure and check out this page for more easy-to-follow recipes to pair with Maggi Savor Hot Chili and Maggi Savor Chilimansi. Which local destination are you visiting for your next meal?