Besides the usual sights and attractions of a place we're visiting, also included in our itinerary is a list of restaurants that serve the best local cuisine of the land. As much as possible, we want to have a real and authentic experience whenever we travel, and what better way to experience it than eat like the locals? Here we list down a food itinerary perfect for your next travel adventure!
Ramen
If you ask what food is a must try in Japan, almost everyone would say Ramen. The popular Japanese dish is made up of noodles, slices of pork, seaweed, onions, and egg. There are also different flavors of ramen that you can enjoy; these flavors are Shoyu (soy sauce based), Shio (salt-based), Miso (soybean-based), and Curry. It's a sin not to try this dish when you plan on visiting Japan.
Paella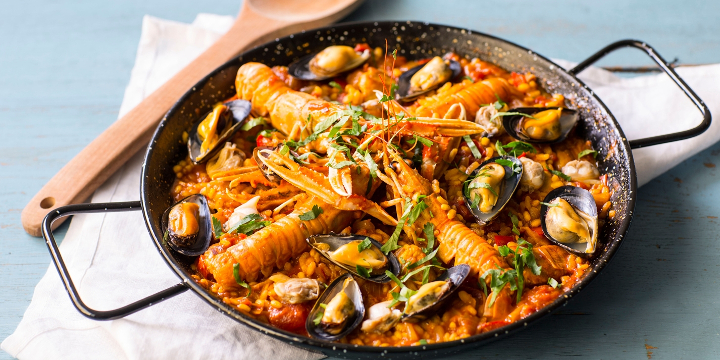 Paella is a popular dish whose roots can be traced back from Spain, specifically the city of Valencia. This festive-looking dish is best cooked over an open fire and using a traditional paella pan which is sometimes called a paellera. Although the dish looks a little overwhelming at first, you wouldn't want to stop eating it once you have had your first bite.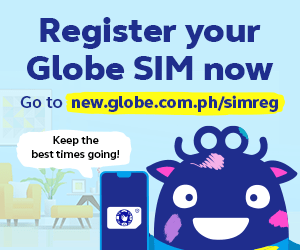 Couscous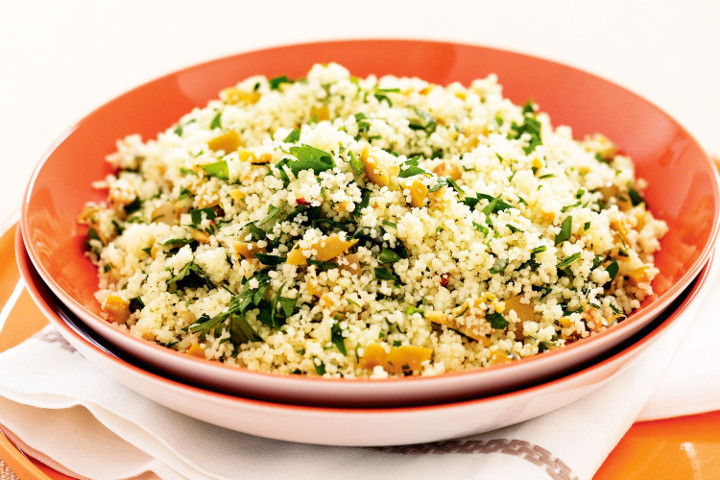 Don't let the name discourage you from trying out Morocco's national dish. Couscous, also called seksu or sikuk, is a popular dish not only in Morocco, but also in North Africa (a staple in their diet). Couscous is made up of semolina and steamed wheat flour. The dish is so versatile, that you can also use it in soups and salads. Couscous is best eaten with your hands, so better wash up first before eating!
Lamington (Australia)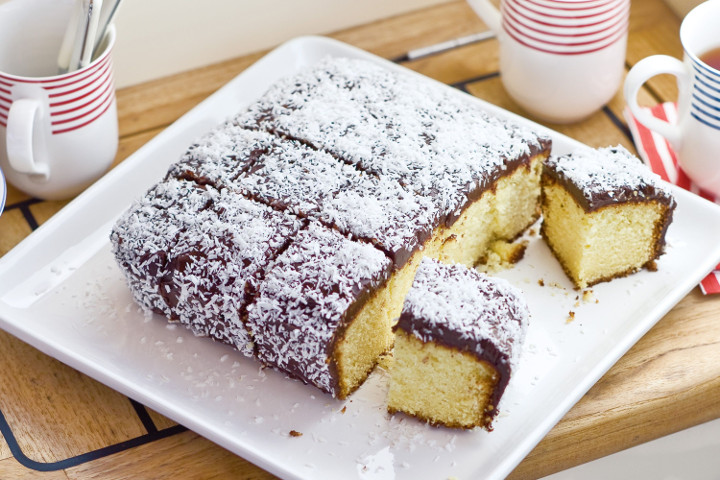 If we're talking about Australian cuisine, there's nothing more Australian than Lamington. Accidentally created by a maid working for former Queensland Governor Lord Lamington, it was a product of pure serendipity. Imagine baking a sponge cake richly dipped in chocolate and sprinkled with dry coconut and you have yourself a true Australian icon.
Moqueca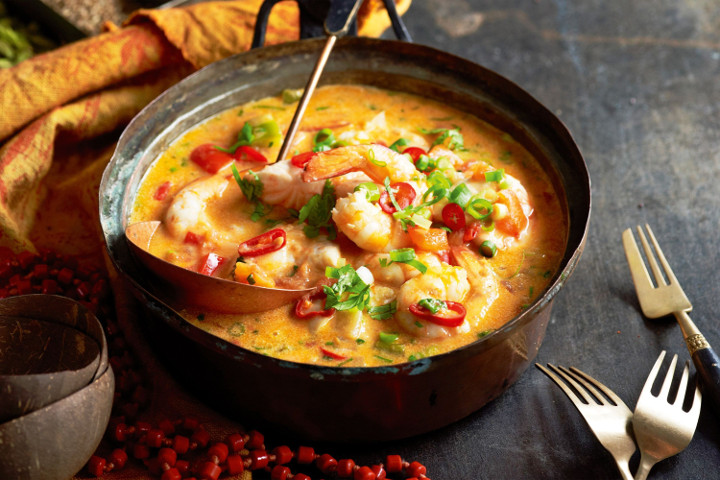 Any seafood lover out there? Then this one's for you! Moqueca is one of the most popular and well-loved dishes in Brazil. Rich with history, the creamy seafood stew contains almost every ingredient (lobster, fish, shrimp, onions, tomatoes, garlic, etc.) you would want in a dish. With 300 years of history, Moqueca is literally a melting pot ready for you to taste.
Any Kind of Pasta
Pasta is a universally celebrated dish; the dish is so popular that we even have our own version of spaghetti (which is sweet in taste). But if you really want to experience authentic pasta, go to the motherland of all pastas, Italy! From white sauce to red sauce, you won't get enough of all the ways pasta can be cooked. We recommend Pasta Pomodoro, Pasta Bolognese, the classic Carbonara, and Baked Ziti.
Baklava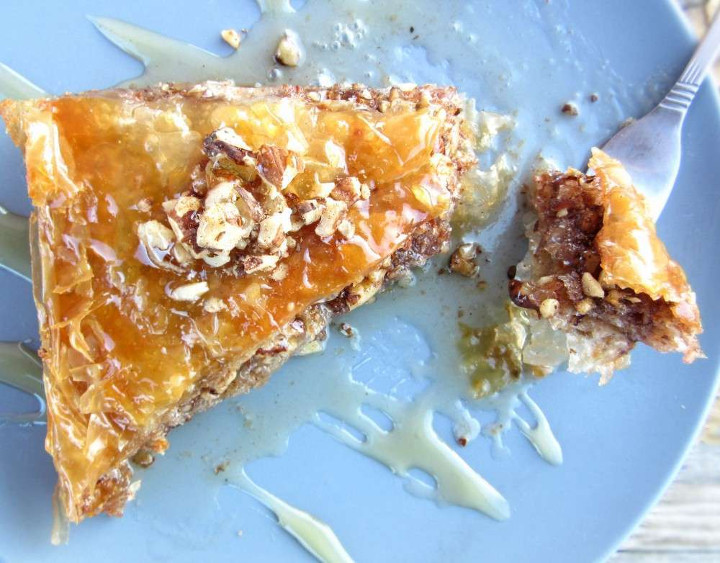 Greece is known for its picturesque landscapes and rich history of gods and goddesses; the country is also known for its delicious and mouth-watering desserts. One of these desserts is Baklava, a rich pastry made of layers of filo, chopped nuts, topped with syrup and honey. In Greek tradition, baklava is supposedly made with 33 layers of doe to signify the life of Christ.
Poutine
If you've always wondered what heaven tastes like, wonder no more as heaven takes the form of this popular Canadian dish. Poutine is made up of the holy trinity of food: French fries, cheese curds, and GRAVY. Just by looking at the dish we already feel like we're in heaven!
Want to bring this food itinerary to life? Thanks to RCBC's SAVEcation Raffle Promo, you'll get a chance to win a trip for 2 to any of the destinations included in the promo, with round-trip airfare, accommodations and tour packages!
 New and existing RCBC Checking and Savings account holders can join the promo, simply deposit "fresh funds" and maintain an average daily balance ("ADB") of at least Php10,000 for Personal Savings or Checking Accounts and Php50,000 for Corporate Accounts. Promo runs from September 20, 2017 to March 20, 2018.
 For more information on RCBC SAVEcation raffle promo, visit www.rcbc.com/savecation.