Newcomer Hwang In Yeop may only have three acting credits under his name (for now, that is!), but he sure is ready to steal scenes and hearts with his looks, versatility, and charm.
Last year, he received positive reviews for his role in KBS2's The Tale of Nokdu as master swordsman Park Dan Oh. He then made his TV comeback this 2020 in JTBC's 18 Again as bully-turned-softie basketball team captain Goo Ja Sung. Now, he's only about to get even more popular as he stars alongside Moon Ga Young and Cha Eun Woo in the K-Drama adaptation of the hit webtoon True Beauty, in which he plays the role of the tough yet caring Han Seojun.
If you're in need of the 411 on Hwang In Yeop, read on as we listed down the eight ways he's winning us over:
His ageless visuals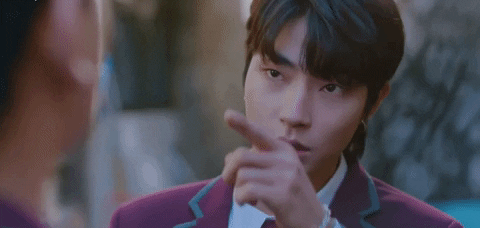 Believe it or not, Hwang In Yeop is turning 30 in just a little over a month! Born on 19 January 1991, he's definitely older than most of his co-stars, but we can't deny that with his youthful look and aura, he can still pass off as a high schooler.
His sense of style is *chef's kiss*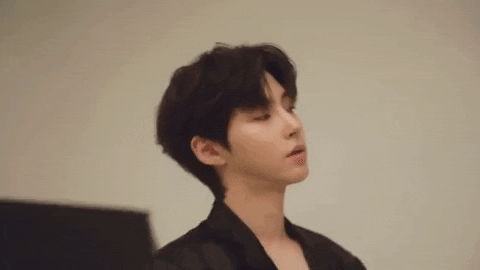 Hwang In Yeop has always been vocal about his interest in fashion and even kicked off his career as a model in 2017. Well, with his stunningly piercing gaze, blinding smile, and towering height (185 cm or 6ft.), it would be a tough call for any modeling agency to say no to him!
'True Beauty' Will Be Your Next K-Drama Obsession — Here's Why
'True Beauty' Will Be Your Next K-Drama Obsession — Here's Why
Meryl Medel | Dec 08, 2020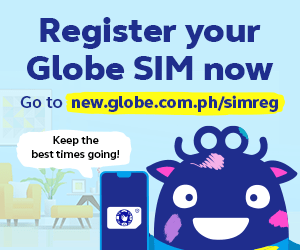 He can actually sing!
As though he's not charismatic enough, Hwang In Yeop's got some singing chops to boot, too, and he proved it in a scene in 18 Again when he sang K.Will's "My Heart Beating" to serenade Roh Jung Eui's character, Sia, Ja Sung's high school crush.
Now, in case you don't know yet, in the webtoon of True Beauty, Seo Jun is known for being an idol trainee with great vocal skills, so we're wondering if we will be seeing him sing again. An OST, perhaps? *prays fervently to the K-Drama gods*
His K-Pop knowledge is surprisingly broad
Hwang In Yeop didn't shy away from showing how well-versed he is in K-pop by guessing various South Korean pop songs—from girl group BLACKPINK's "DDU-DU DDU-DU" to sexy siren Sunmi's "24 Hours"—on Serim High After School Activity—a series of promotional videos JTBC uploaded on YouTube to promote 18 Again as it aired.
He pours a great deal of effort into his roles
View this post on Instagram
Not only does he hone his athletic skills for his roles, he also doesn't back out from trying something new if it means bringing more life to the character he's playing. For his role in True Beauty, he even acquired a motorcycle license!
QUIZ: Who Is Your K-Drama Oppa of 2020?
QUIZ: Who Is Your K-Drama Oppa of 2020?
Meryl Medel | Dec 11, 2020
He's already served in the military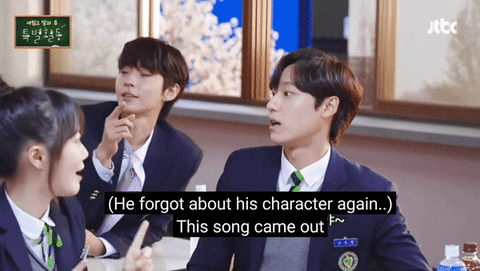 Before landing any major projects in the entertainment industry, Hwang In Yeop has already completed his mandatory military service—something he kinda hinted at when he mentioned on Serim High After School Activity that Apink's "No No No" was released during his time in the army. So y'all know what this means—we'll most likely see more of him in the near future sans the dreaded 2-year military service hiatus!
He has appeared in web dramas, which you can watch while waiting for new episodes of True Beauty
The Tale of Nokdu may have marked Hwang In Yeop's small screen debut, but before that, he'd already appeared in youth-oriented web dramas like W.H.Y. and Freshman—just the perfect fillers for when you need your In Yeop fix while waiting for True Beauty to air its next episodes.
And, finally, that adorable li'l head tilt he does.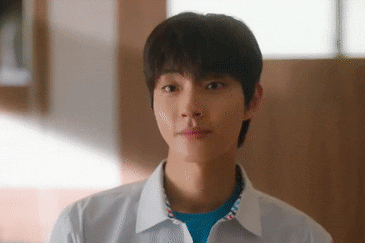 It's just too cute!
Are you watching True Beauty? Which ship are you rooting for? Sound off in the comments!