Tired of running into people wearing exactly the same thing? This summer, stand out with unique pieces from local brands that have made it their mission to take traditional fabrics and materials and turn them into pieces you can wear every day.
1. Anthill Fabric Gallery

Characterized by vibrant colors and unique silhouettes, Anthill Fabric Gallery's fabrics are sourced from all over the archipelago, from Benguet to South Cotabato. A social enterprise, Anthill doesn't just provide sustainable livelihoods but also aims to preserve the Philippines' weaving traditions.
2. Woven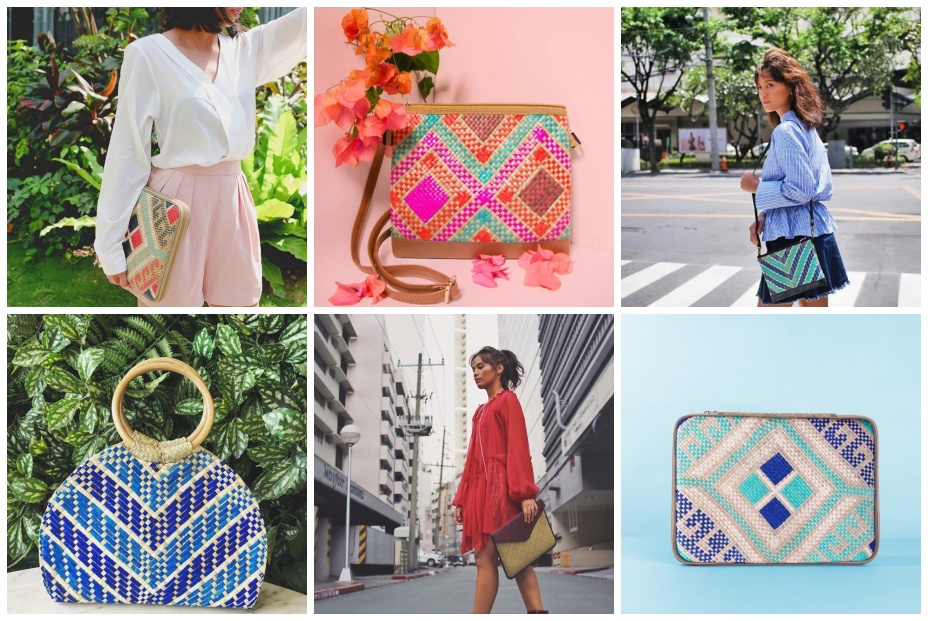 Woven works with weavers from Basey, Samar to create fun and funky accessories. From laptop sleeves to cute little purses, their pieces are perfect for adding pops of color to an otherwise tame outfit. Or go to town and add even more color to an already vibrant ensemble — you only live once!
3. Munimuni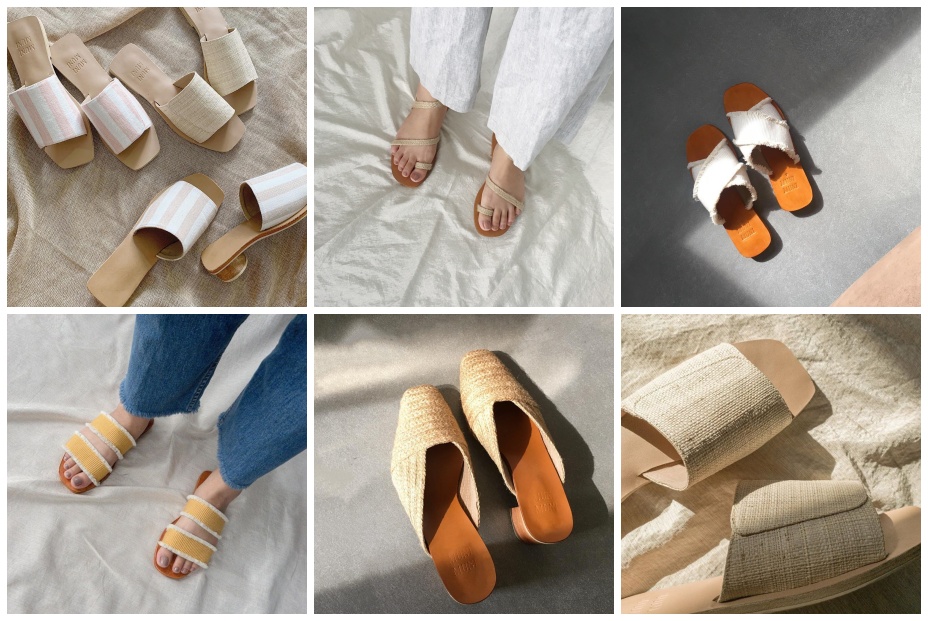 The neutral earth tones in Munimuni's product line make us think of long hours spent in a hammock on a lazy Sunday afternoon. And as its name suggests, that's what the brand is all about — slowing down and living life with intention. The brand also produces bags and home decor, but we're particularly taken by Munimuni's footwear, which makes good use of inabel (Ilocano weaving) and other hand-woven materials.
4. Piopio

Nailing cool girl chic with local fabrics and patterns, you can take Piopio's clothes from the mall to the beach to that music festival you've been dying to go to for years. With playful silhouettes and intense colors, you'll be turning heads wherever you go.
5. Abelilio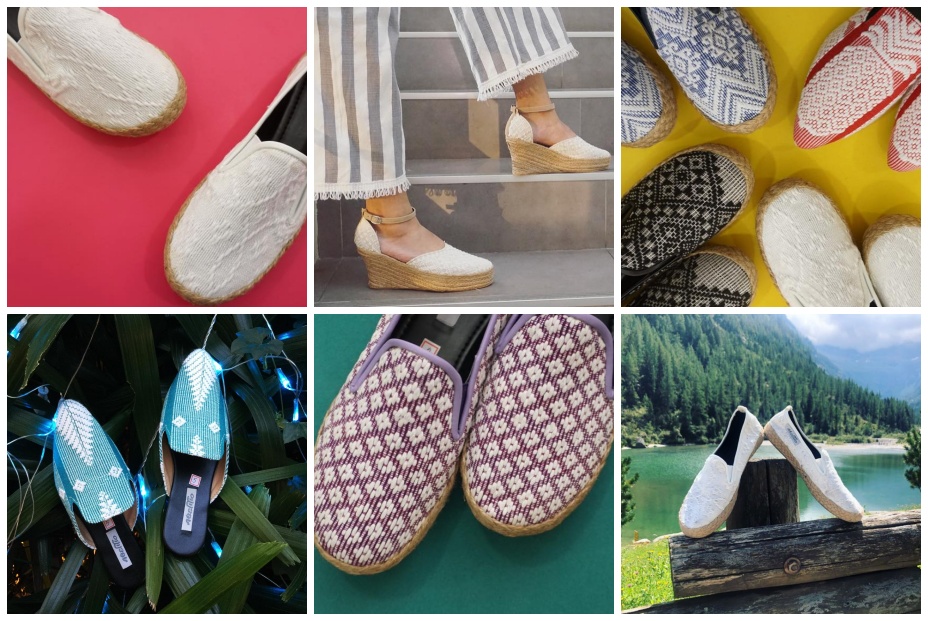 Nothing quite says "summer" like a pair of espadrilles, and Abelilio's shoes are made extra special with inabel, also known as Abel Iloko. You can choose a muted look, or if you're feeling adventurous, opt for colorful eye-catching patterns. Apart from espadrilles, Abelilio also produces mules, slides, and bags.
6. Zarah Juan

Zarah Juan's elaborate woven bags and footwear are bold statement pieces that can bring any outfit to the next level. Their beaded mules can look fantastic with anything from a casual jeans-and-t-shirt combo to a little black dress, but remember to look where you're going — once you slip on one of these babies, you won't be able to keep your eyes off your feet!
7. Kaayo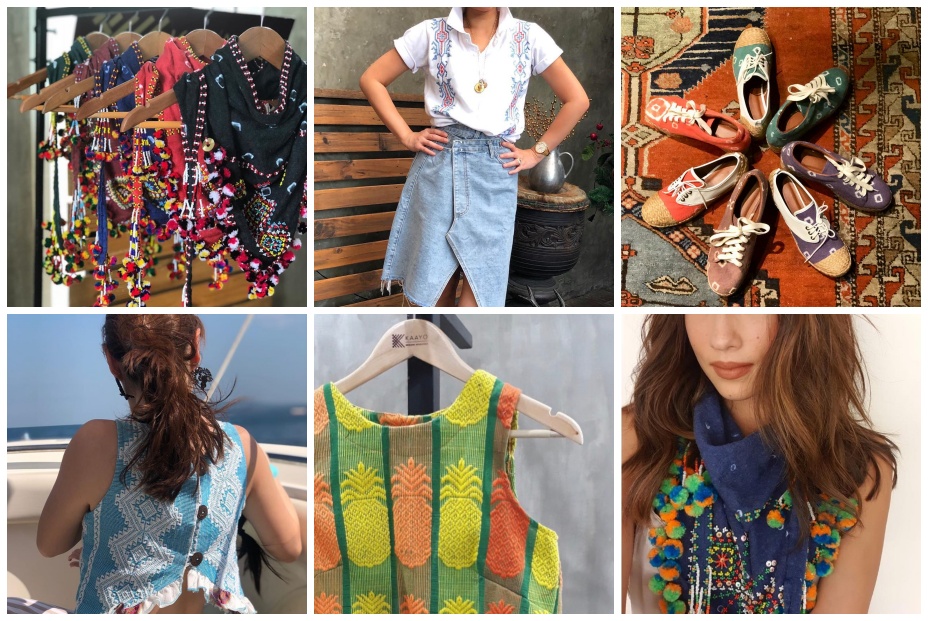 Kaayo works with Bagobo and T'Boli artisans to create bespoke pieces that aren't just fashionable, but also pay respect to Mindanao's rich culture. A popular piece is the Tangkulo scarf, which was inspired by a headpiece used by Bagobo chieftains. With the blessing of the Bagobos, Kaayo has reinvented the headpiece into a playful, colorful scarf.
8. Halohalo Store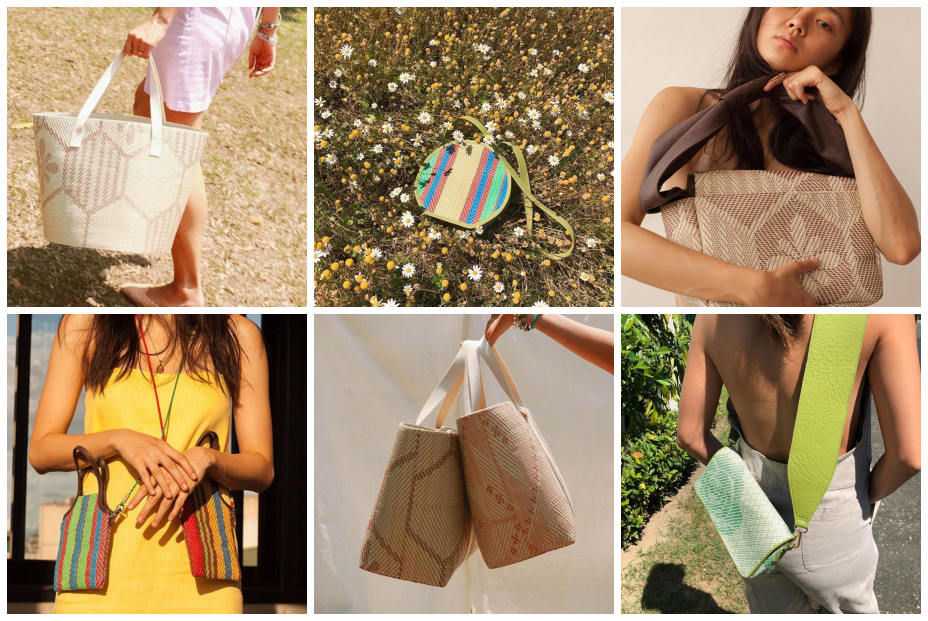 Who knew the banig could look so good in bag form? Using woven leather and/or recycled plastic, Halohalo's bags are fashionable and sturdy, and the range of sizes and styles are impressive. Their pieces get sold out pretty quickly, so snap them up while you can!
Got any more suggestions? Tell us below!