UAAP Basketball Midterm Grades
Oct 17, 2018 &nbsp • &nbsp Naveen Ganglani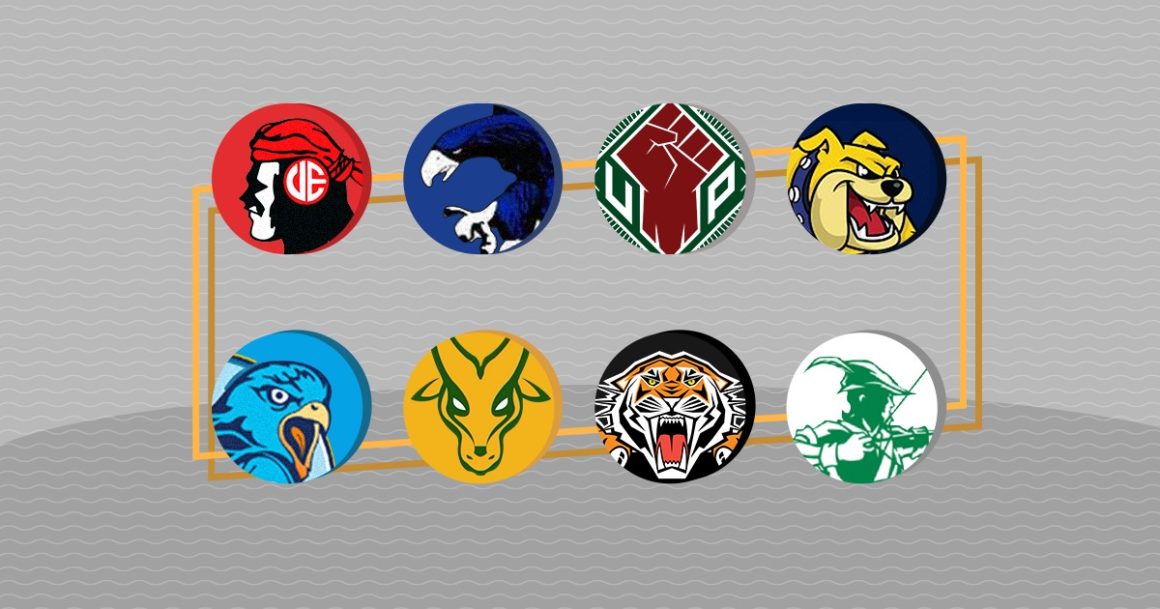 Just like that, the first half of the UAAP men's basketball tournament has come to an end.
Last Saturday, round one of the eliminations concluded when DLSU defeated Adamson in an overtime thriller.
Thanks to some schedule cancellations due to Typhoon Ompong in the early weeks of the season, round two had to start right away the following day. Nevertheless, it's still early enough into the second half that we can hand out midterm grades for the eight participating schools.
Let's do this:
UE Red Warriors (1-6)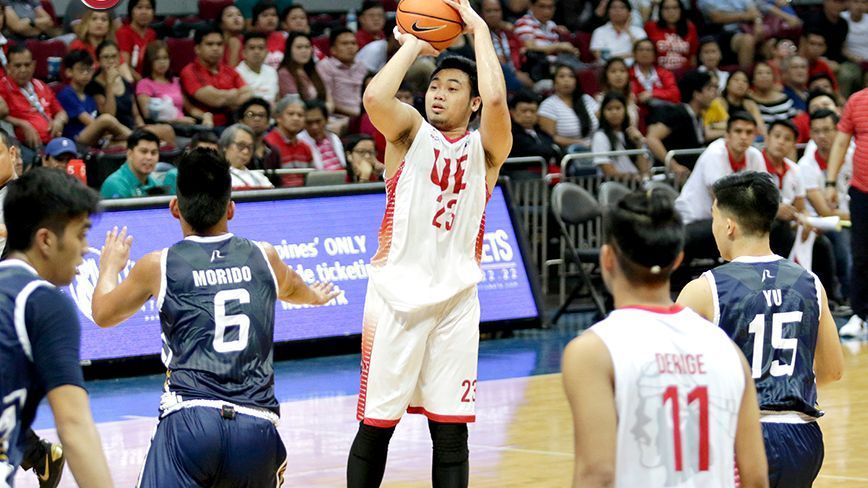 Grade: C
To be fair to Head Coach Joe Silva, he's done a good job so far of trying to change UE's losing culture.
Watch the Red Warriors in action and you'll notice that players are supposed to where they are and performing what the coaching staff expects out of them on both sides of the floor.
Unfortunately for University of the East, the talent level just isn't there yet compared to other teams.
UE is still an Alvin Pasaol show. He's arguably the most entertaining players to watch in college basketball thanks to his ability to explode at any given moment. However, that doesn't necessarily equate to winning.
The Red Warriors have a lot of work to do.
NU Bulldogs (2-5)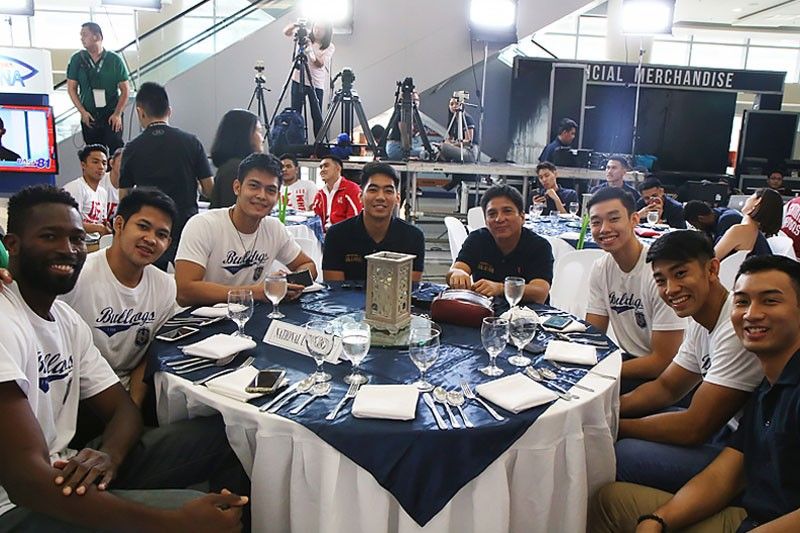 Grade: B-
Some might think this is too high a grade for a team that only has two wins, but those who monitor the Bulldogs will tell you that NU has been one of the league's most entertaining teams in Season 81.
Coach Jamike Jarin's boys are young and still learning to win, which is the reason for their current record. But on-the-rise studs like JL Clemente, the Ildefonso Brothers, and JV Gallego make their team's games must-watch quality.
In addition, NU has played their opponents pretty tight. Their inability to pull through in the clutch is something I think they'll improve on in the second round.
UP Fighting Maroons (3-5)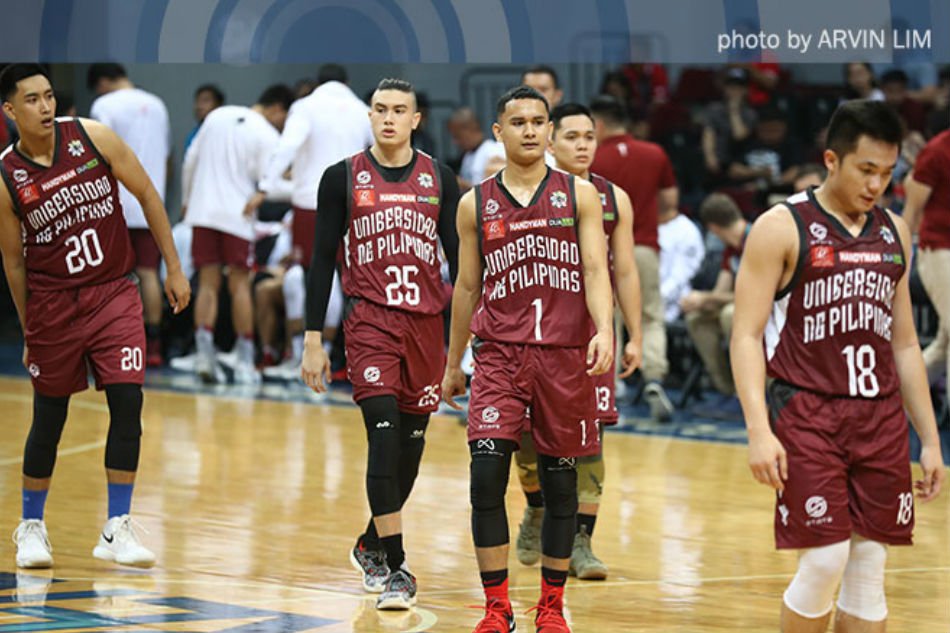 Grade: B
UP is undoubtedly the most exciting team to watch in the UAAP. They have the ability to keep score with any opponent and at the same time, their shortcomings on defense make almost all of their games tightly-contested.
The arrival of MVP leader Bright Akhuetie has improved this team, while the improved play of Javi and Juan Gomez De Liaño add to the excitement factor for the Maroons. Guys like Paul Desiderio and Jun Manzo are always reliable, as well.
UP's grade, like their record, should be better, but that doesn't change the fact they're absolutely enthralling to watch.
UST Growling Tigers (4-4)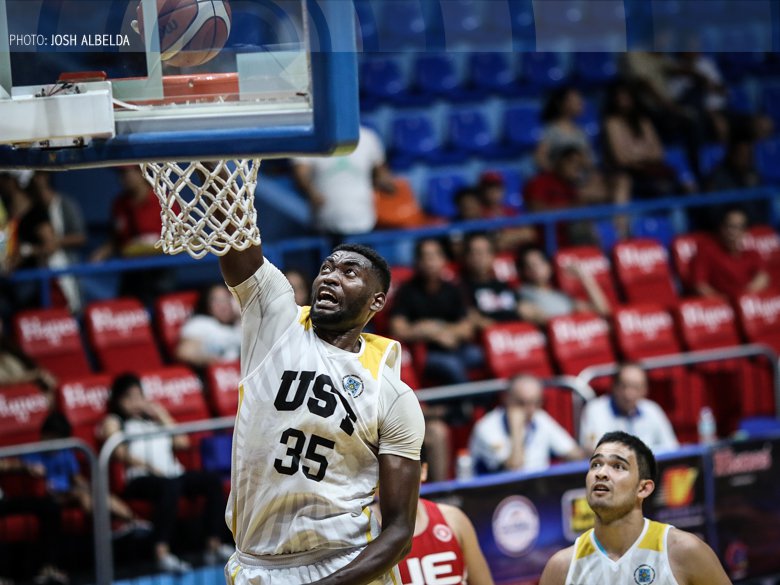 Grade: B+
Mayhem has reached Sto. Tomas.
After getting off to a slow start, the UST Growling Tigers have picked up the pace in the UAAP – figuratively and literally – and are now winners of three straight.
The imprint of Aldin Ayo is visible in these Tigers, and that's translated to success on the court. UST has also beaten some pretty good teams, like FEU, who fell prey to Renzo Subido and company twice this season.
Surprisingly, UST is in the Final Four race and figures to be there until the end of Season 81.
Exciting times are in store for España.
DLSU Green Archers (4-3)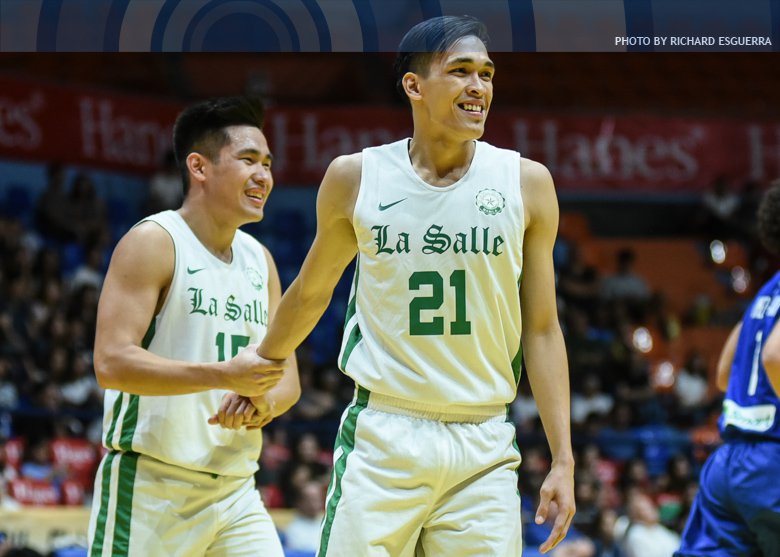 Grade: B+
There are two ways of looking at La Salle this season.
First is through the perspective of how this team has a winning tradition. If so, one expects DLSU to have a better record at the end of the first round.
The other, which is more logical, is that the Green Archers have persevered immensely. With only 13 players lined-up before the season – and already missing key pieces who left the team – DLSU also lost its best big man (Taane Samuel) then was without captain Kib Montalbo for two games.
The win against the Falcons was huge and kept the Archers in the race for a top-two seed. Aljun Melecio has been stellar, ditto for Justine Baltazar. The onus is still out on how good this team can be, which is what the second round will reveal.
Aside from the matchup vs Ateneo, DLSU has been in every game. They deserve props for that, too.
FEU Tamaraws (5-3)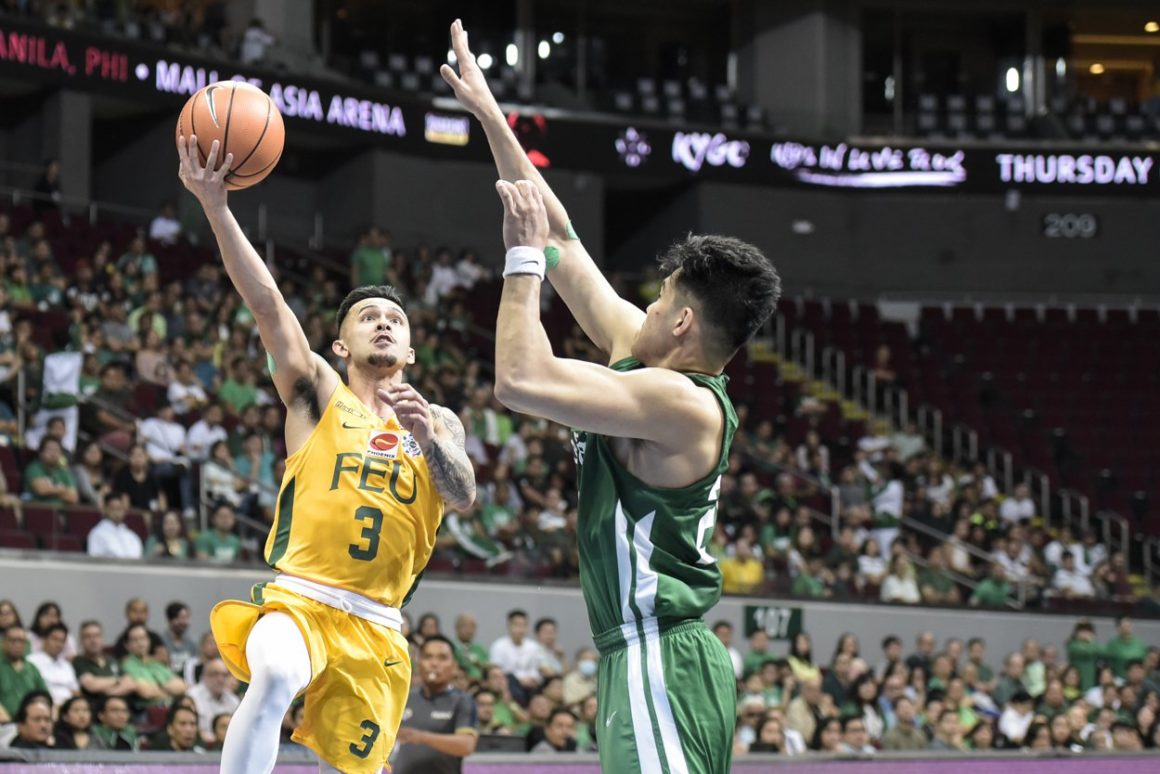 Grade: B+
Look, FEU is supposed to have a much better grade after earning back-to-back wins against Adamson and Ateneo in style.
But it's just hard to fathom how such a great squad can also lose to UST twice and then get blown out by UE, from all teams.
For years, the Tamaraws have constantly played to the competition. I'll bet on them to be able to beat anyone, but I'll do the same for them to lose to anyone, too.
This team is absolutely dangerous and can win the championship. All they need is consistency.
Adamson Soaring Falcons (5-2)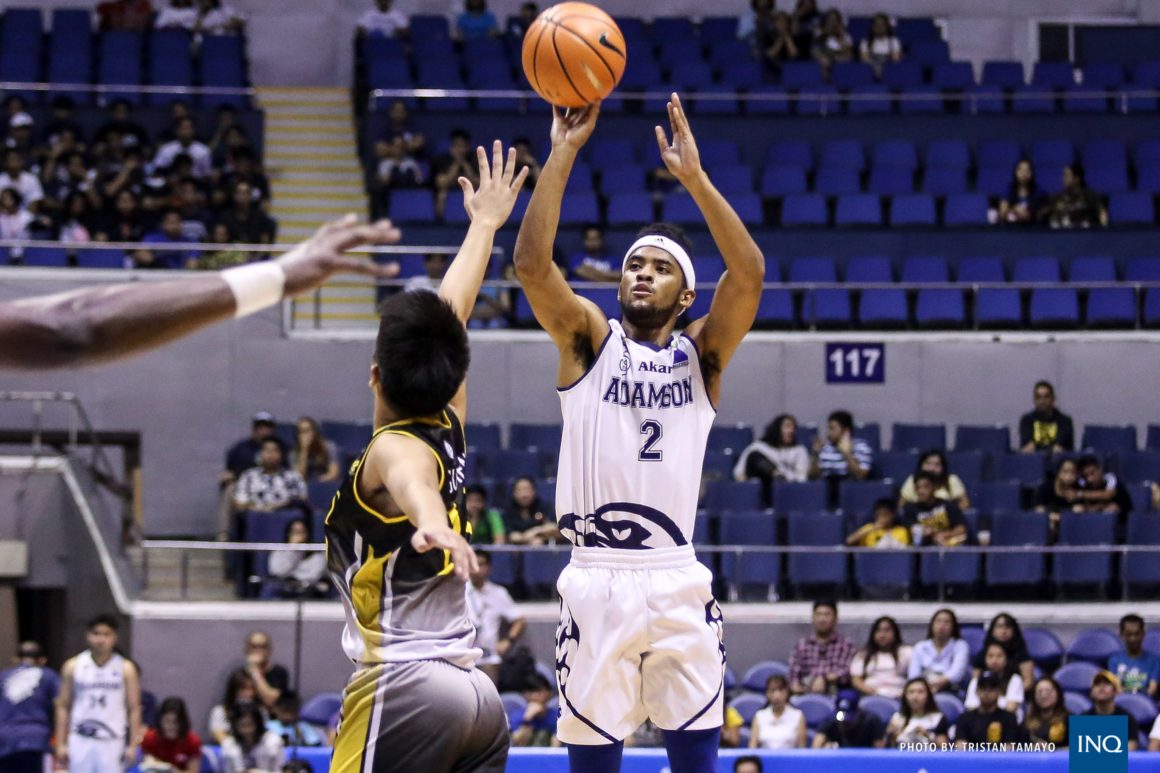 Grade: A –
If not for those two losses – both close ones in overtime – to end the first round, I would have given Adamson an A+.
Nonetheless, the Soaring Falcons entered this season with seven new rookies and for the entirety of round one still remained on top of the league standings. That's some amazing coaching from Franz Pumaren, which shouldn't come as a surprise.
Jerrick Ahanmisi has been an absolute superstar while Sean Manganti is a star. This team is tough, talented, and long. Plus, they can beat anyone – including the current defending champion – on any day.
Keep it up, Adamson, you're one hell of a team.
Ateneo Blue Eagles (6-2)
Grade: A
Ateneo hasn't been as good as last season and they haven't been as good as the preseason projections, but they're still the best team in the UAAP.
Admittedly, the losses against Adamson and FEU are a bit concerning given how the Eagles blew leads, but they've blown out everyone else in the UAAP.
This team is still number one on both sides of the floor, and the league goes through them.
How would you rate your team? Tell us below!