As the world contends with a global pandemic, testing and treatment of HIV have taken the backseat. But HIV has continued to spread, and according to projections, it's estimated that by 2030, there will be 313,100 people living with HIV in the Philippines. This reality is what makes Rody Vera's Under My Skin a must-watch. Inspired by real people and events, the play accurately depicts the realities, triumphs, and struggles of people living with HIV.
Under My Skin was PETA's last live production before the pandemic cut its run abruptly in March 2020. In time for World AIDS Day, PETA is bringing it back by taking it from the stage and streaming it online so that audiences around the world can watch it. Here's what you need to know about Under My Skin's exciting new iteration:
A brand new experience

Under My Skin was PETA's last live production before the pandemic hit. The play's run was cut two weeks short, but because of the urgent need to continue sparking conversations about HIV/AIDS, PETA decided to bring the play from the stage to the screen, in partnership with HIV-advocacy organizations LoveYourself PH and The Red Whistle, and UNILAB, Inc.
The show tells multiple stories of love, pain, and acceptance — all inspired by real events. These narratives are tied together by a doctor (played by Cherry Pie Picache) who is studying the spread of the devastating virus.
Written by Rody Vera and directed by Melvin Lee, the online streaming cast features Cherry Pie Picache, Eko Baquial, Gio Gahol, Mike Liwag, Jarred Jaicten, Kitsi Pagaspas, Dylan Ray Talon, Dudz Teraña, She Maala, Bene Manaois, Erold Enriquez, Jason Barcial, Joseph Madriaga, Rach Gimpes, Reggie Ondevilla, Roy Dahildahil, Gerard Dy, and Ekis Gimenez.
The superb editing and camera work make this online version a totally new experience. Close-ups of the cast, for instance, make it possible to feel the emotion on stage more intimately. Different scenes are juxtaposed with each other for more effective storytelling. And we also get to see the data and facts illustrated with infographics and visuals, making the information easier to digest. Though the raw energy of a live performance is like no other, this version of Under My Skin just works.
It brings the HIV fight closer to home

Many Filipinos think of HIV/AIDS as something that only affects a certain kind of person — it's not a condition that would afflict someone they know and love, so why should they care? But Under My Skin compels the audience to put themselves in the shoes of those affected. It also makes it clear that HIV/AIDS affects more Filipinos than we think, and that the stigma around HIV/AIDS has deadly effects.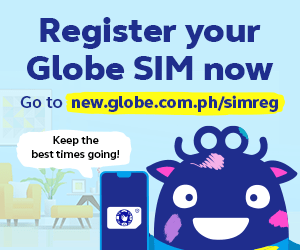 It'll take you on a rollercoaster of emotions

It's impossible to create art about HIV without making the viewer feel like they just got punched in the gut, and Under My Skin does this beautifully. The play takes the audience through the despair and anguish, but also has moments of levity that'll let you breathe easy for a minute or two before breaking your heart again. It's an emotional watch, which makes it deliver its message all the more effectively.
"Theater has the ability to move people to understand the issue more. We need to shift perspectives around HIV-related stigma and change attitudes towards our sexual health," says The Red Whistle Executive Director Benedict Bernabe. "If we want to change people's minds, we need to tug on their heartstrings first. This is why [art is] an important and necessary component — especially during this pandemic — not just for awareness and education, but also for behavior change in the HIV advocacy."
Some myth-busting
Even with so much information literally at our fingertips, misconceptions about HIV/AIDS are still rampant. The majority of Filipinos still believe in misconceptions about HIV/AIDS. Under My Skin debunks these myths clearly, making it a hugely important show.
A story of hope

After the preview of Under My Skin's online edition, writer Rody Vera confessed that he hadn't wanted any of the characters to die, but that it was unavoidable. But even though it does tackle mortality, Under My Skin isn't bleak. It shows the audience that HIV is not a death sentence. People with HIV can live long, fulfilling lives — provided that they get the support and treatment that they need.
It sparks conversations
The conversation around HIV and AIDS is urgent. Under My Skin makes this clear. People are needlessly dying because of a lack of education, understanding, and compassion. And the pandemic has only made the situation worse. According to 2021 data from the Department of Health, there has been a 21% increase in new HIV infections due to the decrease in prevention and treatment.
LoveYourself founder and executive director Ronivin Pagtakhan says that as the pandemic continues to evolve, the fight against HIV should adapt. "We are glad to partner once again with the wonderful people at PETA to make Under My Skin accessible online for greater awareness as this initiative amplifies our advocacy's voice towards ending the HIV epidemic," says Pagtakhan. LoveYourself has also allocated resources online. This includes the refilling of treatment medicines with XPress, self-screening with SelfCare, and setting up regular appointments for check-ups with Booking.
8 Mind-Blowing Facts on the HIV/AIDS Epidemic in PH
8 Mind-Blowing Facts on the HIV/AIDS Epidemic in PH
Tynne De Leon | Oct 02, 2018
Reaching a wider audience

This online edition of Under My Skin isn't just an artistic triumph, but also makes it easier for an important message to reach a wider audience. The PETA Theater Center has a seating capacity of around 450 people per show, but bringing the play to video enables PETA to reach audiences not just in Metro Manila, but all over the world.  "Based on the reception that we've had since the announcement of Under My Skin Online, there's a good indication that it will be received well," says director Melvin Lee.
How to watch

Under My Skin will be streaming on November 26-28 and November 30-December 5. Tickets cost Php 180 for the live stream and Php 250 for video on demand. To purchase a ticket, visit ticket2me.net.
Will you be watching Under My Skin?