As one of South Korea's most buzz-worthy shows at the moment, the latest historical drama of K-dramaland Under The Queen's Umbrella sure is a watch.
The enthralling tvN series features multi-award-winning actor Kim Hye Soo as the fierce Queen Im Hwa Ryeong, who uses her wits to protect her sons from intrigue and harm in the palace as a looming battle for the throne heats up.
Starring alongside Kim Hye Soo is a bunch of fresh-faced, up-and-coming actors a.k.a. the princes, who—with their stellar performances in this series—will definitely grace our screens again in the near future.
That said, just like the Queen's umbrella, we've got you covered—here's your 411 on the show's young scene stealers:
Bae In Hyuk (Crown Prince)

Photo via tvN & @inhyuk_bb on Instagram
Born: 4 April 1998 (24 years old)
Where you've seen him: My Roommate Is A Gumiho, Why Her?, Cheer Up
Instagram: @inhyuk_bb
If you've been actively watching K-dramas this year, you have probably come across Bae In Hyuk at some point. Since 2020, this busy bee has been regularly appearing in shows, finally landing a lead role in the ongoing SBS college romance drama Cheer Up. Before catching a break on the small screen, though, Bae In Hyuk, was cast in various web projects like Love Buzz, When You Love Yourself 2, Triple Fling Season 2, Teacher Would You Like To Date Me?, and Kiss Scene In Yeonnamdong.
In Under The Queen's Umbrella, he plays the role of the beloved Crown Prince, who meets a fate that will send his mother and his brothers to a muffled yet intense fight for survival.
Moon Sang Min (Grand Prince Seong Nam)

Photo via tvN & @_sangmxn_ on Instagram
Born: 14 April 2000 (22 years old)
Where you've seen him: My Name
Instagram: @_sangmxn_
A graduate of the Modeling Department of Hanlim Multi Art School (where he claimed to rank second *or* third in class), this 190 cm tall charmer, who plays the role of the elusive Grand Prince Seong Nam, used to dabble in modeling jobs, walking his first runway at the 2018 F/W Sewing Boundaries Collection fashion show. He then made his acting debut in the 2019 web drama 4 Reasons Why I Hate Christmas and went on to appear in other web dramas such as The Colors of Our Time and The Mermaid Prince: The Beginning. His most notable project prior to getting cast in Under The Queen's Umbrella is a supporting role in the 2021 Netflix Original My Name, which stars Han So Hee.
He is currently enrolled in the Acting and Arts Department of Sungkyunkwan University, where he has reportedly been appointed as a public relations ambassador.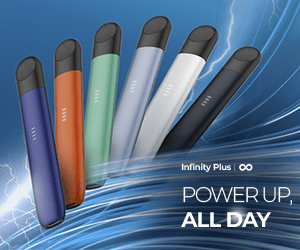 Yoon Sang Hyun (Grand Prince Muan)
Photo via tvN & @hyunyuned on Instagram
Born: 8 April 2002 (20 years old)
Instagram: @hyunyuned
With his natural acting chops and charisma, it's pretty hard to believe that Under The Queen's Umbrella marks Yoon Sang Hyun's acting debut. In the series, he makes hearts swoon as the kingdom's free-spirited lover boy Grand Prince Muan, whose romantic exploits overpower his interest in the throne and… well… drive his mother's patience and sanity to the edge.
Yoo Seon Ho (Grand Prince Gyeseong)

Photo via tvN & @official_yooseonho on Instagram
Born: 28 January 2002 (20 years old)
Where you've seen him: Undercover, Doctor Lawyer, My Strange Hero
Instagram: @official_yooseonho
Yoo Seon Ho seems to have a penchant for taking on challenging acting projects. After gaining acclaim from viewers for playing the role of Ji Jin Hee and Kim Hyun Woo's autistic son in the 2021 JTBC drama Undercover, he appeared as the younger version of the genius Seo Ji Sub in this year's Doctor Lawyer, and now, as the daring transgender Grand Prince Gyeseong in Under The Queen's Umbrella.
A former contender in the second season of the reality talent competition Produce 101, Yoo Seon Ho is very much active in the other areas of South Korea's entertainment scene, often guesting in shows and attending events with label mates from K-pop idol groups like BTOB, PENTAGON, and (G)I-DLE. He also made his solo singing debut in 2018; held sold-out fan meetings in Seoul before staging international shows in Thailand, Hong Kong, and Taiwan; and appeared in several variety programs, with Handsome Tigers among the most memorable ones, where he got to flex his basketball skills in the company of other celebrities, including Korean basketball legend Seo Jang Hoon and ASTRO's Cha Eun Woo.
Films and Dramas Like '20th Century Girl' for When You Can't Get Over That Bittersweet 90s Vibe
Films and Dramas Like '20th Century Girl' for When You Can't Get Over That Bittersweet 90s Vibe
Meryl Medel | Nov 16, 2022
Park Ha Jun (Grand Prince Ilyeong)

Photo via tvN & @hs_kim_95 on Instagram
Born: 25 July 2006 (16 years old)
Where you've seen him: Misaeng: Incomplete Life, Voice 2, Beautiful Mind
Instagram: @hajun_725
The Royal Family's maknae Grand Prince Ilyeong is played by Park Ha Jun. As young as he may be, he has worked on more projects than most of the actors on this list ever did, with over two dozens of roles under his belt. He is usually seen playing the younger versions of popular male leads. We're talking about the likes of Jang Hyuk (in Beautiful Mind) and Kang Ha Neul (in Misaeng: Incomplete Life) here!
Kang Chan Hee (Prince Uiseong)

Photo via tvN & @c_chani_i on Instagram
Born: 17 January 2000 (22 years old)
Where you've seen him: Signal, SKY Castle, True Beauty
Instagram: @c_chani_i
Best known as the youngest member and main dancer of the popular K-pop idol group SF9, Kang Chan Hee—also known as Chani—started his career as a child actor. His earliest claim to fame is appearing in the music video of TVXQ's "Balloons" in 2006 as mini Yoochun—yes, it's the same video where we got to see ASTRO's Moonbin and iKON's Chanwoo as little kids!
Now, here's another fun fact for you: Under The Queen's Umbrella is actually Kang Chan Hee's third project that headlines Kim Hye Soo. The other two are the 2016 tvN action-thriller Signal, where he plays the role of the older brother of protagonist Lee Je Hoon, and the comedy-drama film from the same year Familyhood, in which he appears as the father of the child Kim Hye Soo plans on adopting.
Playing the ruthless Prince Uiseong gained Kang Chan Hee the nickname "Joseon's Malfoy," with fans comparing his character to the antagonist in the Harry Potter franchise. But IRL, he's seen by Fantasy (SF9's fans) as a big baby who can't handle spicy food.
Kim Min Ki (Prince Bogum)

Photo via tvN & @mingi_1122 on Instagram
Born: 22 November 2002 (20 years old)
Where you've seen him: True Beauty, Racket Boys
Instagram: @mingi_1122
Kim Min Ki, the actor behind the intelligent and meticulous Prince Bogum, is one heck of a comic! He first caught the attention of K-drama viewers as the brother of Moon Ga Young in the 2020 webtoon-turned-drama True Beauty, making audiences around the world bust a lung laughing at his antics as the stereotypical annoying but loving little brother. He then completed the badminton-loving squad in the 2021 youth sports drama Racket Boys as the team's uptight and bookish game strategist.
Moon Sung Hyun (Prince Simso)
Photo via tvN & @seonghyunmoon_ on Instagram
Born: 2 June 2006 (16 years old)
Where you've seen him: Hometown Cha-Cha-Cha, Alchemy of Souls, Sh**ting Stars
Instagram: @seonghyunmoon_
A rookie actor who broke into the industry just last year, Moon Sung Hyun has already managed to join the cast of some of the most-talked-about K-dramas of late, including the smash hit Hometown Cha-Cha-Cha as the young Kim Seon Ho. Remember the teen Chief Hong who paid for Hye Jin's drink at the convenience store? That's him. He also appeared in the new JTBC Song Joong Ki starrer Reborn Rich. With how he tugged at our heartstrings as the timid Prince Simso, he'll surely have more projects lined up!
Catch Under The Queen's Umbrella on Netflix every Saturday and Sunday at 10 PM, until 4 December.