The heist has finally come to an end. After a finale season packed with thrilling twists and turns, our gang of favorite robbers have hung up their red jumpsuits and stowed the masks away. Of course, not without heartbreaking casualties. We still feel the loss from Nairobi and Tokyo's death. But Money Heist Part 5 Volume 2 gave us a satisfying ending that proved everything worked well in the end — as planned. You probably already have your list of best characters for this awesome show. And of course, that includes the Professor (Alvaro Morte), Lisbon (Itziar Ituño), and even Alicia Sierra (Najwa Nimri) whom we've all come to love. But while these characters shine bright, it's time we focused on the underrated ones. Here are the unsung Money Heist heroes that deserve all the love and recognition.
Warning: Spoilers ahead!
Jakov a.k.a Marseille
Need we say more? Without Marseille, the whole gang would've been crippled. As the stakes went higher in Part 5, you'll find yourself fervently wishing nothing bad would happen to the Professor's right-hand man. His job was to constantly throw off the police from their scent and follow the Professor's plans to the T. And he did everything without complaining — a true king! But that's not all. In
Money Heist Part 5
, even though they were in the thick of the robbery and the stress, he still found time to shop a bunch of cute baby stuff for Sierra's newborn. And when they were about to get caught in the stormwater tank, he was ready to defend all their hard work with his life. Seeing him smiling and happy on that helicopter was an ending that we can all say he deserved. Get that gold, king!
Benjamin Martinez a.k.a. Logroño
View this post on Instagram
If the Professor has two right hands, Logroño (Ramón Agirre) would be next to Marseille. As Manila's (Belen Cuesta) father, Logroño was skeptical of letting his precious daughter into the lion's den, especially after he himself just got out of jail. But his solid trust in the Professor helped him get over the visceral fear — he never questioned him! Outside the Bank, Logroño tirelessly put all of the Professor's plans into motion. And when the Professor had to surrender, Logroño was there to hold the fort and call the shots.
'Money Heist' Behind the Scenes Photos from the Cast to Calm Your Soul After It Breaks Your Heart
'Money Heist' Behind the Scenes Photos from the Cast to Calm Your Soul After It Breaks Your Heart
Kyzia Maramara | Sep 06, 2021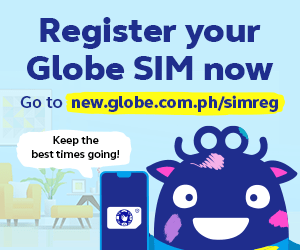 Matias Caño a.k.a Pamplona
😬😬😬#LCDP5 pic.twitter.com/eE403ijMr4

— La Casa de Papel (@lacasadepapel) December 3, 2021
Although Matias Caño a.k.a Pamplona (Ahikar Azcona) was a minor gang member, he was still an important part of the heist. Without him, who would keep the hostages in check? He was also a huge help in melting all that gold under the Bank of Spain. Matias gave us the most lighthearted moments in Part 5 Vol 2 because he had a little crush on another gang member. But we have to admit, we're relieved he wasn't a weak link when the police were threatening all of them within an inch of their lives. We love a brave king!
Julia Martínez a.k.a. Manila
Manila said yes to being part of the Bank of Spain heist because she was in love with her childhood friend Denver (Jaime Lorente). A love that she discovered wasn't all that special when it came down to it. She just has a special place for him in her heart, especially since he accepted her when she transitioned from Juan to Julia. Manila's bravery despite all the instances she felt like giving up — that kitchen shootout between her, Tokyo (Úrsula Corberó), and Denver vs. the soldiers was intense! — makes her an underrated character for
Money Heist Part 5
. Even though she suffered panic attacks and feared for her life, in the end, she stood her ground and stayed with the gang. Plus, she was honest to Stockholm (Esther Acebo) about that kiss!
8 Other Awesome Shows to Watch If You Can't Get Enough of the Action and Mind Games in Money Heist
8 Other Awesome Shows to Watch If You Can't Get Enough of the Action and Mind Games in Money Heist
Kyzia Maramara | Apr 22, 2020
Monica Gastambide a.k.a. Stockholm
Speaking of Stockholm, here's a robber that had such a character development from Parts 1 to 5. Stockholm was a weak and frightened bank employee who became part of the gang after she fell in love with Denver. She gave birth to Cincinnati, her son with her ex-boyfriend Arturo (ugh) (Enrique Arce), and still went back for another heist to save Rio (Miguel Herrán). If that doesn't make her brave, I don't know what is. In the Bank of Spain, she was the "doctor." Even though she only knew how to staple people together and then some, Stockholm did a pretty good job patching up the wounded. We also admire her for her tenacity and for sticking with the plan. She wasn't afraid to shoot Arturo and she wasn't afraid to admit she needed help for her psychosis.
Shakir
Let's show some love for #MoneyHeist's most underrated character: Shakir. The Professor would be nowhere without this guy. #LCDP pic.twitter.com/vJkgZBnezH

— Netflix Updates (@NetflxUpdates) September 11, 2021
Let's get one thing straight: Without Shakir's (Ajay Jethi) services, the Professor's plans for the Royal Mint of Spain heist would've been royally screwed. Shakir is a Pakistani hacker in charge of routing and rerouting calls, masking IP addresses, confusing satellites, and all the other stuff hackers are supposed to do. He is at the Professor's every beck and call, any time of day, a gang member that's untouchable. Don't pretend you didn't start giggling when he uploaded Palermo's (Rodrigo de la Serna) vlog tutorial on how the robbers got the gold outside the Bank of Spain. We rest in the knowledge that even if the gang ended up dead, at least Shakir is safe somewhere out there.
8 Exciting Titles on Netflix to Watch on Your Holiday Break: 'Money Heist,' 'Emily in Paris' and More
8 Exciting Titles on Netflix to Watch on Your Holiday Break: 'Money Heist,' 'Emily in Paris' and More
Kyzia Maramara | Dec 01, 2021
Arantxa Arteche
The end. @lacasadepapel @VancouverMed @NetflixES pic.twitter.com/XcxtSgkWNl

— Jennifer Miranda (@Jenn_boxing) December 3, 2021
From the start, Money Heist has always forced us to figure out who exactly is on the good side. Is it the robbers in red, blowing things up and holding people hostage but not killing them? Or is it the police who want nothing more than to put the gang in bars no matter what it takes? This is why Arteche (Jennifer Miranda) being an underrated character might be a hard pill to swallow. She's part of the suicide squad, a.k.a. Special Forces of the Spanish Army sent by the government. And she's as crazy as they can get too. But we're still crowning her as an underrated character because it takes guts (literally) to crawl unnoticed inside air vents with huge shrapnel digging in your stomach. Arteche singlehandedly took the robbers down, that's such a hero thing to do and we have to admire her for it.
Rafael
View this post on Instagram
And finally, we have to give credit where credit is due. The biggest thief in the season finale is probably Rafael (Patrick Criado ), Berlin's son. He not only stole his father's wife, but he also stole all the gold from under his uncle, the Professor's nose. Annoying? Sure. He tore a hole in the Professor's plans, plunging an already stressful heist into deeper levels of suspense. But we have to give it to him. Although he's a neophyte robber, he pulled that gig off well.
Bonus: Colonel Luis Tamayo
View this post on Instagram
Say what you have to say but Tamayo (Fernando Cayo) was such an underrated character for his mental resilience alone. He was thrown curveball after curveball and when you expected him to have an aneurysm right then and there, he pops a few pills and gets back on his saddle. We expected him to give up so many times but he never did. Not even when he was being played by the Professor in the end. We seriously hope he went to the therapist and booked himself a three-month vacation after all that stress he went through.
How about you? Who do you think is the most underrated character in Money Heist Part 5?
Check us out on Facebook, Instagram, Twitter, and YouTube, and be the first to know about the latest news and coolest trends!