Unsuitable: 'MiB International' Provides the Romp, and Little of the Amusement
Jun 19, 2019 &nbsp • &nbsp Mikhail Lecaros
In 1997, Men in Black solidified Will Smith (Aladdin) as a box office champ, following the back-to-back successes of Bad Boys (1995) and Independence Day (1996). Pairing the former sitcom star's comedic chops with the deadpan talents of Academy Award-winner Tommy Lee Jones (The Fugitive, Captain America), the film about a top secret organization protecting the Earth from the scum of the universe was an instant comedy classic. While neither of MiB's two sequels managed to measure up to the original's critical or financial success, Sony's Columbia Pictures is hoping that enough time has passed since their last attempt (2012's MiB 3) for audiences to invest in another follow up.
THE STORY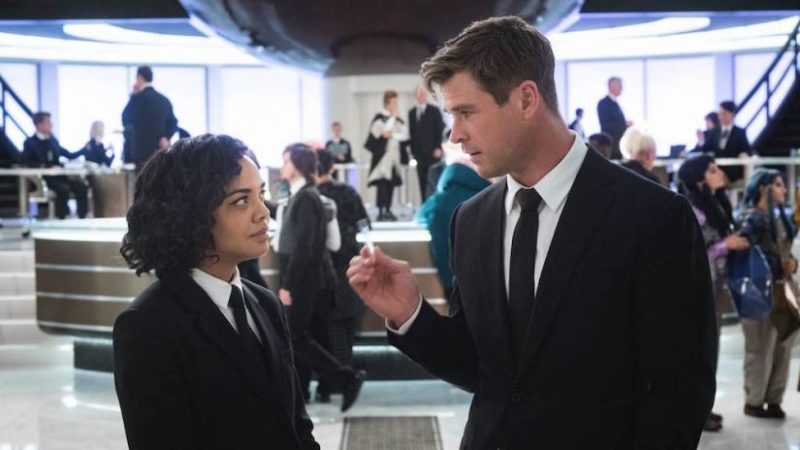 This time around, our heroes are the London-based Agents H and M, played by Thor: Ragnarok's Chris Hemsworth and Tessa Thomson, respectively. Emma Thompson (Love Actually) returns as Agent O, chief of the New York branch that anchored the previous films, while newcomer to the series Liam Neeson (Taken) rounds out the cast as London boss High T.
When a routine assignment goes horribly wrong for H and M, the two agents are forced to go underground in order to set things right. In addition to evading a pair of alien assassins and their own colleagues in the MiB, the rogue agents must also prevent an alien weapon of mass destruction from falling into the wrong hands.
WOMAN IN BLACK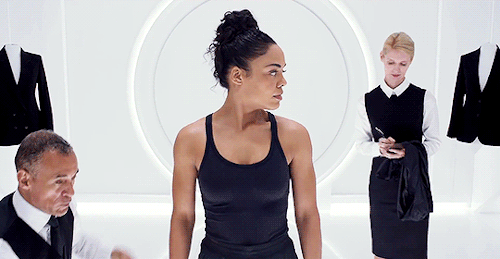 While Hemsworth and Thomson were clearly cast to leverage their established Ragnarok chemistry, the script by Art Marcum and Matt Holloway (Iron Man) doesn't give them much to work with by way of story or punchlines. On the bright side, Thompson infuses Agent M with the bright-eyed enthusiasm required of her character, a lifelong admirer of the Men in Black whose made it her mission to join their ranks. This is a somewhat refreshing change from Smith's Agent J back in the day, who had nearly no idea what he was getting into when he was recruited into the organization.
Thompson brings a likeable energy to her part; being taken on as a probationary agent, one wishes more time had been spent showing her character's training prior to being inducted. In any case, at least M gets an arc, which is more than can be said for Hemsworth's Agent H.
AGENT WITHOUT A CAUSE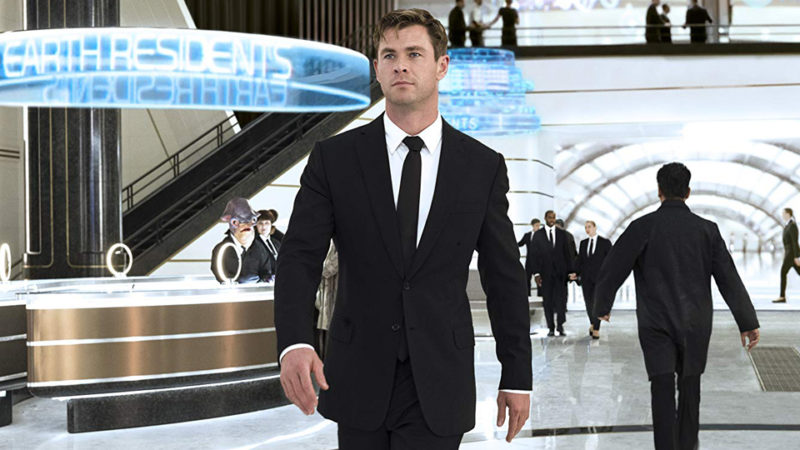 Over his last few films (Avengers: Endgame, Ghostbusters), Hemsworth has proven himself as adept at comedy as he is at the superheroic action scenes he's become famous for. MiB International's story doesn't make use of either of those talent sets, reducing H to an obnoxious airhead that no one in their right mind would believe to be London agency's top agent. That M sniffs this out almost immediately is no surprise, that nobody else did before her is mindboggling.
For his part Hemsworth throws himself into the role with gusto (to no avail), despite the script doing him no favors by including a (groan-worthy) Thor reference.
OLD AND NEW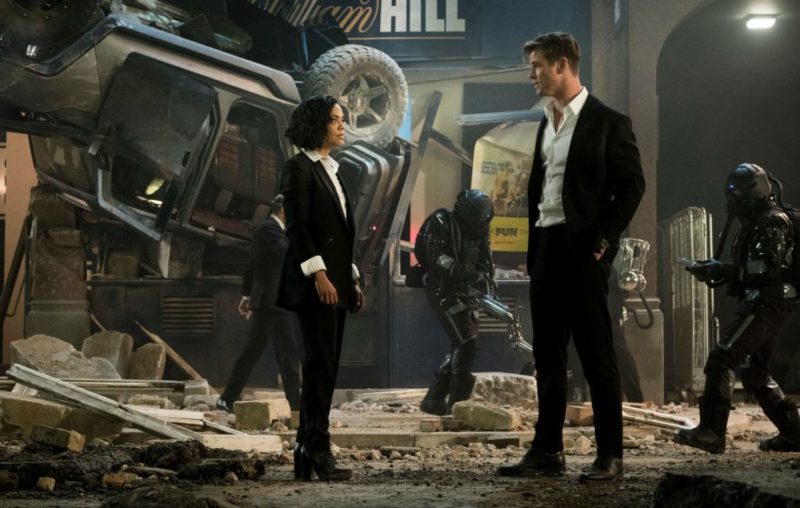 To its credit, MiB International doesn't lean on the previous entries as much as most reboots of this type are wont to do, limiting the references to a couple of cameos and an oil painting (no, the standard-issue equipment doesn't count). The film is actually pretty good at building on the previously-established framework of the franchise, and in theory, the idea of MiB branches across the globe actually makes a lot of sense. After all, if they're meant to be policing all alien activity on Earth, it stands to reason that the New York office couldn't be the only one, right?
The films runs with this conceit, making it the most globe-trotting of the bunch, taking viewers from Paris to New York to London, Morocco (the second blockbuster this summer to do so, after John Wick 3), and Naples. Maybe one day, they'll make a Men in Black movie that takes us off-planet, but until then, it's nice to see them making full use of the one we're on.
THE FATHER FIGURE FACTOR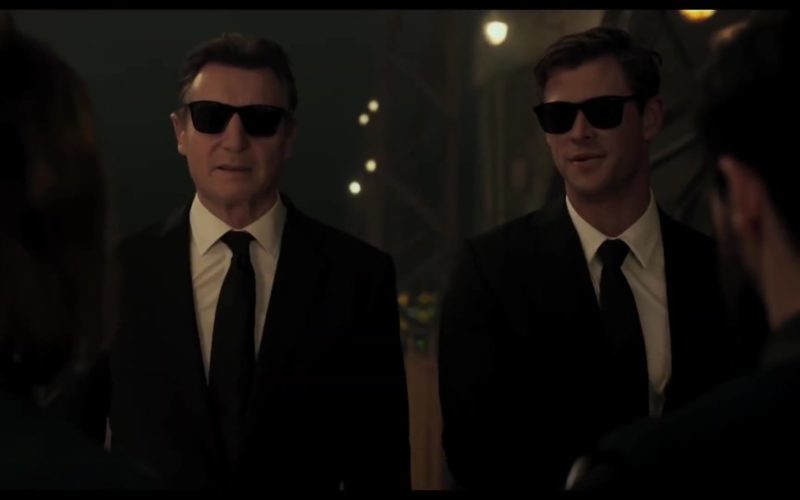 On more than one occasion, it is stated in dialogue that former partners High T and H have something resembling a father-son relationship, having taken down the Hive in 2016 with, "nothing but their wits and Series-7 deatomizers". While this is all good and well, it might have been better to actually show us some of this mythical relationship, rather than cramming it down our throats ad nauseam. One wonders why they chose this route; It honestly isn't hard to imagine veteran agent Neeson training Hemsworth as a rookie, leaving the opening sequence of them in action as a tantalizing glimpse into what could have been.
THE BAD GUYS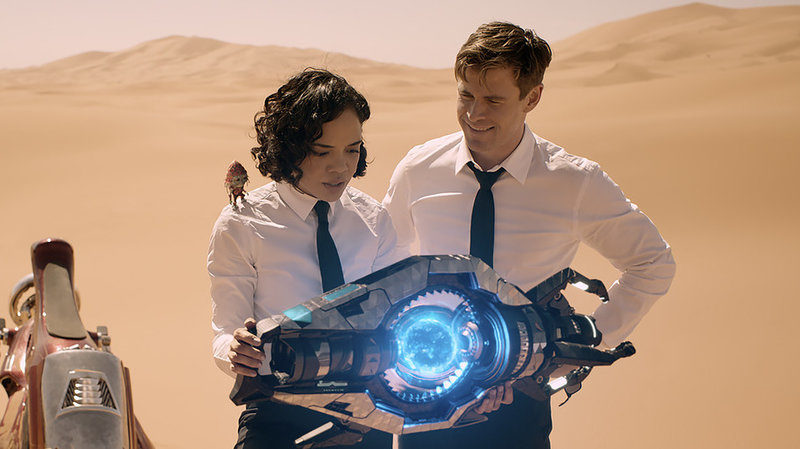 The villain this time around is a sentient pile of vines called, "The Hive", though it's never entirely clear if the name applies to an individual or a species. The main opposition to our heroes, however, are a pair of shapeshifting assassins whose ability to liquify anything they touch made for some of the film's best visuals. If the rest of the movie was half as imaginative as the concept sessions for their powers, this review would probably have gone in an entirely other direction.
LOW ON LAUGHS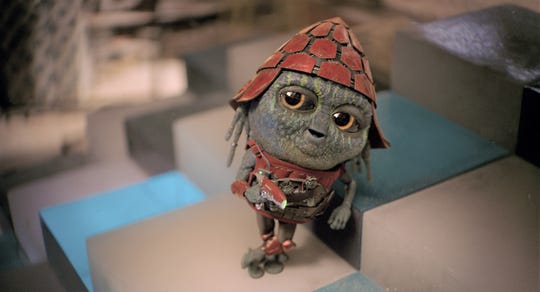 For a major summer action comedy, the majority of the film is glaringly unfunny, with the only laughs coming courtesy of an alien supporting character voiced by Kumail Nanjiani (TV's Silicon Valley). It doesn't help that the action set pieces here are so run of the mill as to be afterthoughts. Only a slight twist to an alien arms dealer played by Rebecca Ferguson (Mission: Impossible – Fallout) keeps things interesting, and even that comes too late in the film to really make a difference.
THE BOTTOM LINE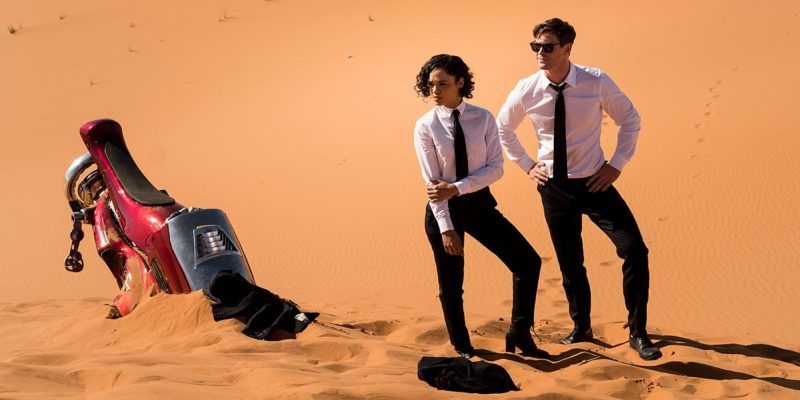 Where MiB 3 (2012) had its problems, and MiB II (2002) was kind of a mess, they at least had the chemistry of their lead stars to fall back on. On paper, having Thompson be super competent while Hemsworth plays the lovable doofus should have been a sure thing. As executed, however, Men in Black International takes two proven stars and somehow manages to strip away nearly everything that made them fun in the first place. If the initial box office is anything to go by, we won't be seeing many more adventures from the London branch anytime soon.
Of course, if the studio decides on the Jason Bourne route of bringing back the lead character(s) following the failure of a replacement-led fourth film, then they'd best get cracking – Tommy Lee Jones isn't getting any younger.
What are your thoughts on this latest movie of the franchise? Tell us below!