K-Pop stans, we hope your concert fund jar is well-fed, because there are at least eight confirmed K-Pop events happening in Manila in the second half of the year! From the biggest names in the industry to the hottest up-and-coming groups, South Korea's pop music acts will take the country by storm once again.
Here's a lowdown on what's coming in the next few weeks and months, so you could prepare your hearts… and wallets:
1. Momoland in Manila
When: August 18
Where: Solaire Resort & Casino
The girls that launched the viral dance craze that is the "BBoom BBoom" challenge are setting foot in Manila this August! Momoland is part of the lineup of K-Pop Live – Solaire Resort & Casino's annual K-Pop showcase, a private event exclusive to Solaire Rewards Card holders.
Ticketing Information: Solaire Rewards Card
2. Season of GFriend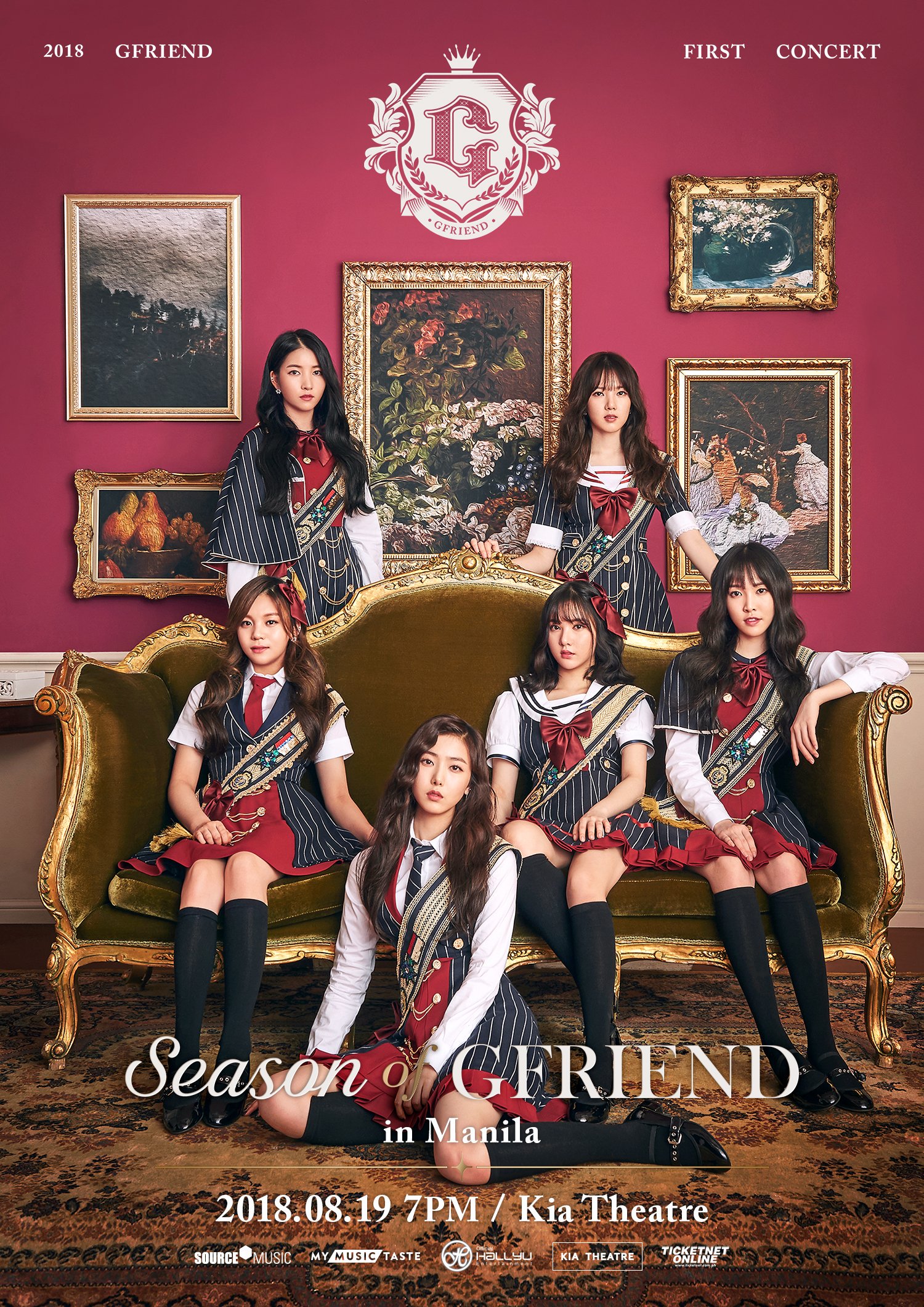 When: August 19
Where: KIA Theatre
GFriend is coming back to Manila for their first solo concert in the country! It's going to be a sweet, sweet evening as GFriend treats PH Buddies to live performances of their most popular tracks like "Me Gustas Tu", "Rough", and "Love Whisper."
Tickets: TicketNet
3. Wanna One: One: The World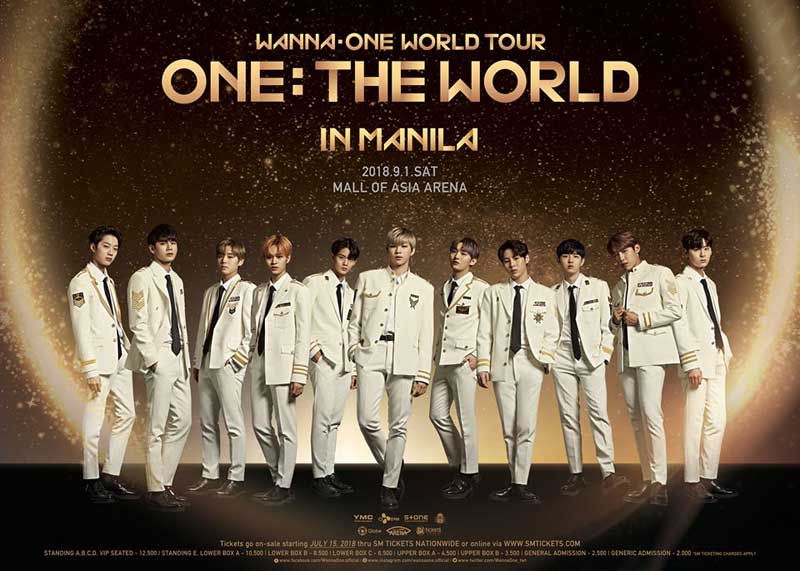 When: 1 September
Where: SM Mall of Asia Arena
Embarking on their first (and probably last) world tour together, the boys of Wanna One, survivors of the second season of reality competition show Produce 101, are set to conclude their 14-city "One: The World" tour in Manila. Catch them as they burn up the stage with their chart toppers like "Energetic" and "Beautiful."
Tickets: SM Tickets
4. SEVENTEEN Concert: Ideal Cut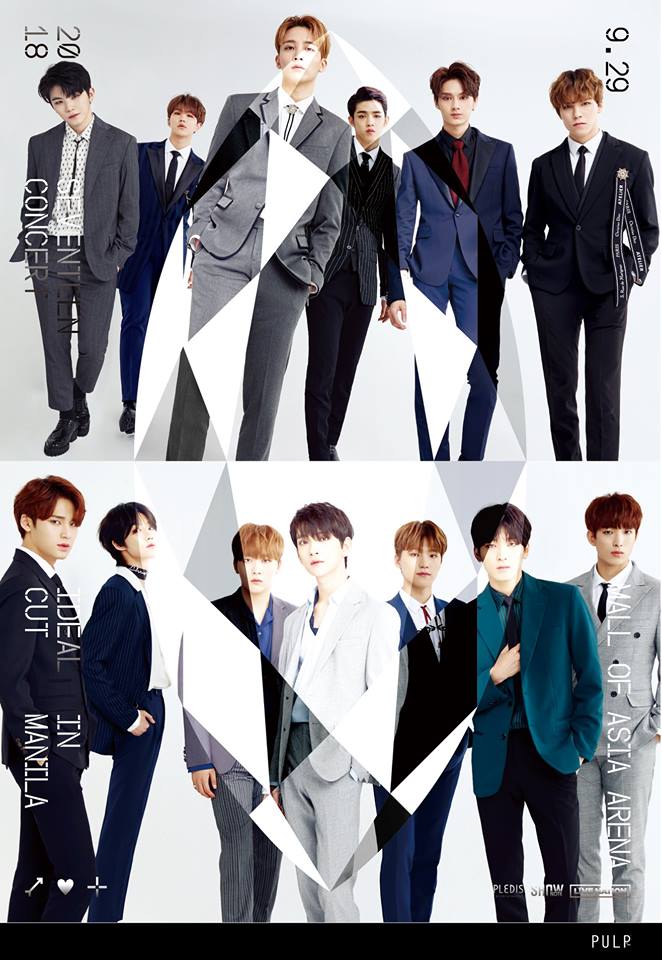 When: 29 September
Where: SM Mall of Asia Arena
Carats, get your Carat Bongs ready and brush up on your fanchant skills (or should we say rapping skills?), because SEVENTEEN is returning to Manila this September! Make sure to light up the arena in rose quartz and serenity as the group performs explosive remixes of their hits like "Aju Nice", "Clap", and "Thanks."
Tickets: SM Tickets (on sale 19 August)
5. DAY6 1st World Tour "Youth"
When: 6 October
Where: KIA Theater
PH MyDays are a force to be reckoned with. Not only did they manage to bring Day6, the JYP Entertainment band behind the songs "Congratulations", "You Were Beautiful", and "Shoot Me", to Manila through the online crowdsourcing platform MyMusicTaste, they are also giving the quintet a full house show, with the concert having sold out tickets in just one day!
Tickets: SOLD OUT!
6. WINNER "Everywhere" Tour"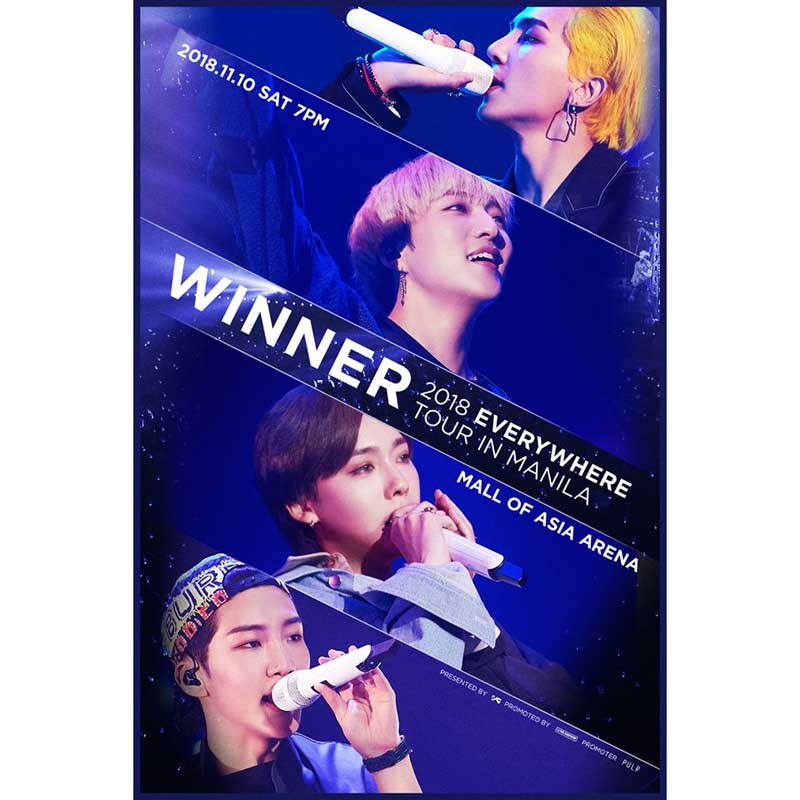 When: November 10
Where: SM Mall of Asia Arena
YG Entertainment boy group WINNER has a date with PH Inner Circles this November, as they make a stop in Manila for their first ever world tour! Witness them as they return to the Philippine stage and perform fan favorites like "Really, Really", "Fool", and "Island."
Tickets: SM Tickets (on sale soon)
7. iKON "Continue" Tour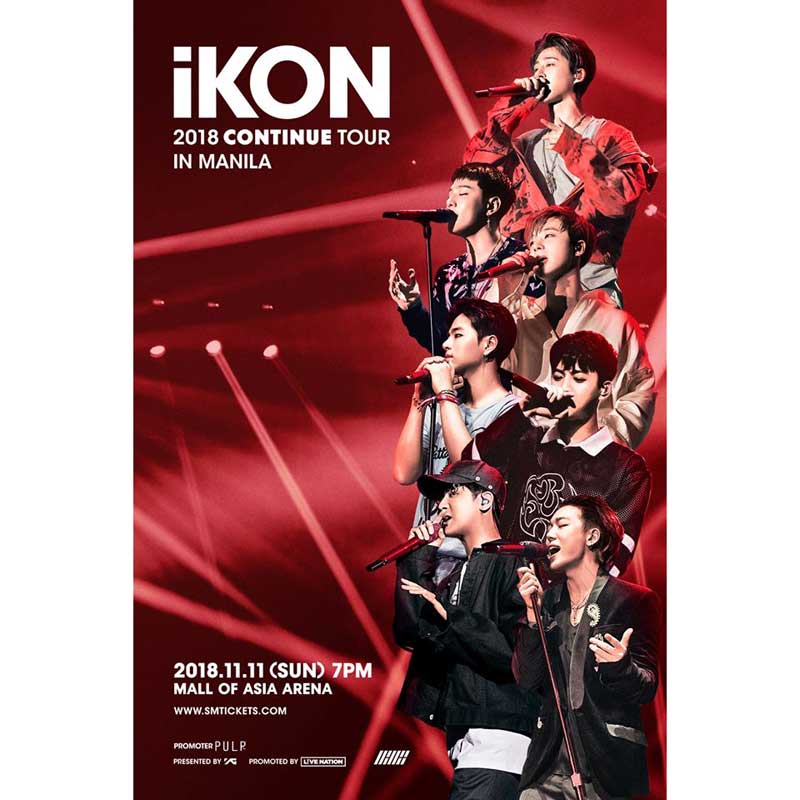 When: November 11
Where: SM Mall of Asia Arena
iKON, the seven-piece hip-hop group from YG Entertainment best known for the tracks "Return", "Welcome Back", and the earworm "Love Scenario," is finally holding a solo concert in the country! To be held a day after WINNER's "Everywhere Tour," YG stans better save up double time for an unforgettable K-Pop-filled weekend in November!
Tickets: SM Tickets (on sale soon)
8. MBC Show Champion in Manila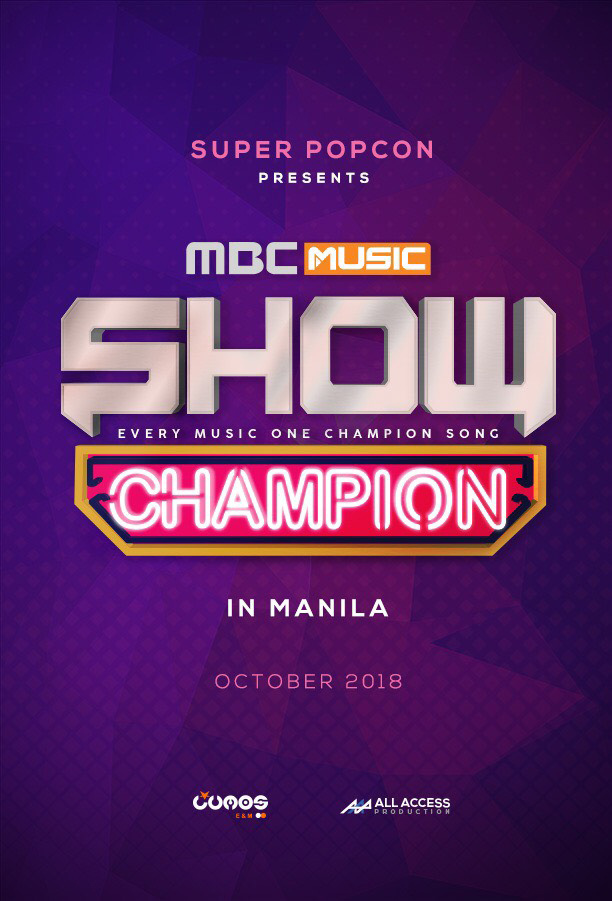 When: October (exact date TBA)
When: TBA
After celebrating their 200th episode in Manila back in 2016, MBC Show Champion is staging another K-Pop extravaganza in the country in October. While the lineup has not been announced yet, you can expect South Korea's top pop music acts to thrill thousands of Filipino fans in this televised event, because, well, it's MBC Show Champion after all!
Tickets: TBA
Which ones are you excited to see? Tell us below!