Some countries are getting back on their feet, while others, including our own, are still struggling to combat the virus. We've started vaccinating, but the rate we're going isn't the ideal we were hoping to achieve. So some people have turned to vaccine tourism. But what exactly is it?
What is vaccine tourism?
Vaccine tourism is essentially the act of visiting another country to get a vaccine you don't have access to in your home country. You book a flight to a country that accepts tourists, sign up for vaccination, and pay a fee. This fee usually depends on whether you're doing all these solo or if you've brokered the assistance of an agent.
It's not exactly new
At least, the very basics of it isn't. Visiting another country for medical reasons has been in practice way before COVID-19. People have been flying out to get surgeries and procedures not available in their country, but promoting vaccines as a "tourism" is quite a novelty.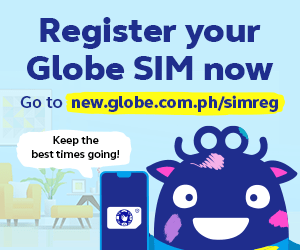 Some countries are preventing it
Not all countries are actually promoting vaccine tourism. Some, like the UK, are actively preventing it. The UK government has set strict requirements before one can get vaccinated. A doctor must offer you a vaccine if you want to get one, and you need to present your personal details such as your residence address. The fact that the UK's National Health Service (NHS) offers vaccines for free for its citizens is also a bonus security measure against vaccine tourists since they can't just pay a fee to get vaccinated through private means.
Utang Na Sis: Funniest Marites Tindera Posts To Make You LOL Today
Utang Na Sis: Funniest Marites Tindera Posts To Make You LOL Today
Bianca Katipunan | Jan 29, 2020
But some are practicing and promoting
Meanwhile, the US is quite divided on this issue. Some states are skeptical and have even taken preventive measures to prevent vaccine tourism, while other states are actively promoting it. Some Filipinos have actually been able to avail themselves of the US' largely open vaccination program.
Florida, for example, has seen a surge of tourists early this year when they made the vaccine available to people aged 65 and above, according to South Florida Sun Sentinel. This was mostly due to the fact that people weren't required to present proof of residency when they're about to be given their shot. The state later limited vaccination to its residents to prioritize their constituents (though they rescinded this requirement in April after a large number of undocumented people were turned away for not being able to present requirements).
Other states, on the other hand, are welcoming and offering vaccine shots for every tourist arriving. Alaska will give a vaccine shot to any traveler upon arrival at their airport. New York's mayor wants to offer vaccine shots to tourists at famous landmarks like Times Square, pending the approval of the state health department, but some tourists has already accepted this invitation. And California gives out vaccines "based on eligibility irrespective of residency or immigration status."
A concern of public health
While vaccines offer a level of immunity, vaccinated people may still carry (or even get sick) from the virus. Their symptoms will be milder, and they could be less infectious, but the risk is still there. So it is quite understandable why some are still skeptical over promoting vaccine tourism.
International travel played a huge role in how the coronavirus spread so quickly throughout the world. Considering how a year ago, countries were closing their borders to prevent the virus' spread, it's jarring now to see a few countries welcoming people who would visit just to get vaccinated.
The ethics of jumping the line
While some are concerned about the effects of vaccine tourism on public health, others are grappling with the question of ethics (and legalities) of getting vaccinated in another country.
Should you be taking a vaccine shot meant for a resident of the country you're visiting? Should you really be taking a vaccine shot meant for someone else, someone more at risk than you are? These are only some of the questions vaccine tourists are grappling with.
According to Harvard Law School professor Glenn Cohen who specializes in health law policy, vaccines should go to "those who are most in need" first, not to "people who are able to travel, who have visas, who are able-bodied." There is an ethical questionability of making vaccine tourism official, and thus taking advantage of vaccine supplies, as opposed to just simply bringing vaccines to places in need.
As a vaccine tourist has said to MIT Technology Review, "Is it really better to fly loads of people to New York to do this than to just fly some vaccines from New York to places where vaccines are needed?"
Here's Why You Shouldn't Skip the Vaccine Line
Here's Why You Shouldn't Skip the Vaccine Line
Kyzia Maramara | Apr 15, 2021
The real problem
There is a global inequity in terms of vaccine distribution. The wealthy countries have more than enough supply (the US has exceeded the demand for vaccines in the first half of the year). Meanwhile, poorer countries are still struggling to meet the demands of the population in terms of the number of vaccines and logistical concerns.

In fact, according to an estimate by The Economist Intelligence Unit last January, more than 85 low-income countries (the Philippines included) won't have enough access to vaccines until 2023. The Philippines has supplies of vaccines arriving, but not enough for our population.
Because of this unequal distribution of vaccines, the decision of when and where to get vaccinated is being pushed onto the individual, instead of being provided an accessible choice by the government that's supposed to take care of them.
Different countries are taking steps to even the scales on this vaccine inequity. The US government under President Joe Biden, for example, is providing 80 million doses of Pfizer-BioNTech, Moderna, and Johnson & Johnson vaccines to COVAX for distribution to countries in need, the Philippines included.
What you should do
Get vaccinated. Whether you're waiting for your turn here in the Philippines or getting your shots abroad, do it — as long as you're not jumping the line.
We know there are some skepticisms about the vaccines readily available in our country (we have them, too), but the longer we delay getting vaccinated, the higher the risk we face in getting infected with the virus. So if you're eligible, you should take the chance to get your vaccine shots. After all, the best vaccine is the one that's available to you right now.
Vaccine Tourism: Is It Ethical to Go Abroad to Get Your Vaccine Jab?
Vaccine Tourism: Is It Ethical to Go Abroad to Get Your Vaccine Jab?
Alex Alvarez | Jun 14, 2021
What are your thoughts on vaccine tourism? Sound off in the comments.