Phone photography has come a long way from the pixelized heydays of flip-phones, but most smartphone cameras on the market still pale in comparison to actual cameras. Thankfully, it's now possible to take professional-level photography with smartphones. vivo just launched the X60, a ZEISS-powered phone with photography technology that was previously only available on professional cameras. Here's what went down at the successful May 21 virtual launch.
Approved by the pros

The launch event was hosted by actress Rhian Ramos with renowned professional photographers Xander Angeles and Kharren Granada as guests. To show smartphone users what the new flagship device is all about, the two photographers shared their insights on the vivo X60. Tech vloggers also shared their first impressions on the new phone. Here are just some of the features that they discussed.
ZEISS optics

The X60 is the result of vivo's exclusive partnership with ZEISS, a global leader in optics and pioneer in the field of professional and mobile imaging. The X60 is the first-ever mobile phone that offers ZEISS-powered photography, allowing users to take professional quality images with their phones. The iconic ZEISS bokeh effect is made possible with its Biotar lens, and the X60 reproduces the intricacies of these lenses, allowing you to take professional quality images with that famous ZEISS look.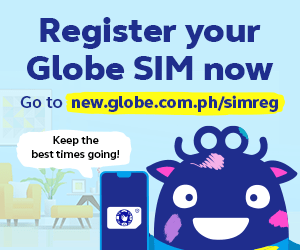 Clear night photography

One of the groundbreaking innovations of the vivo X60 is its Extreme Night Vision 2.0, which lets mobile photographers capture subjects even in pitch dark environments. And while image noise is a night photography problem with many mobile phones (and even cameras), the X60 takes crisp and clear night shots, thanks to its super large f/1.79 aperture and its high-precision noise reduction algorithm.
Optical image stabilization

The vivo X60 is also equipped with Optical Image Stabilization, a first-of-its-kind feature that lets users take crystal clear images of moving objects. It's also got VIS 5-Axis Video Stabilization that lets you take steady videos even without a tripod or gimbal stabilizer.
Creativity unleashed

The phone also has powerful creative scene modes like the Super Pano and Super Moon features. With so many options to play with, users will be able to capture the images they envision. With the X60, your creativity knows no bounds.
Top-of-the-line performance
Beyond its photography features, the vivo X60 is a powerful smartphone. It's got a Qualcomm Snapdragon 870 processor so you can expect the best CPU and GPU performance. It also has extended RAM technology that lets you run multiple apps at faster speeds. And with its LTM display, SGS Eye Care Display, and SGS Seamless certifications, you can enjoy the X60's clear display even in bright sunlight.
All-around sophistication

The vivo X60 is available in two colors: Shimmer Blue and Midnight Black. It's coated in AG Glass with Satin Finish, creating a look that matches the phone's sophisticated specs.
Where to get the X60

The X60 will be available in vivo stores nationwide on May 22, Saturday. For more details on this new smartphone, visit the vivo website or visit vivo Philippines on Facebook, Twitter, and Instagram. The X60 is also available for purchase at vivo's official Lazada and Shopee stores.
Are you getting a vivo X60?