Last updated 30 June 2021, 10:00 AM.
These past few days, you might've noticed darker skies and lower visibility while outside. Depending on where you are, it might be due to either air pollution or volcanic smog. But how dangerous are they really and can you do anything more to protect yourself?
What is Phivolcs saying?
BULKANG TAAL
Buod ng 24 oras na pagmamanman
29 Hunyo 2021 alas-5 ng umaga #TaalVolcanohttps://t.co/iMO4vH2dCk pic.twitter.com/aJkCcmh4Rx

— PHIVOLCS-DOST (@phivolcs_dost) June 29, 2021
On June 28, Monday, the Philippine Institute of Volcanology and Seismology (Phivolcs) reported that they have observed volcanic smog from Taal Volcano spreading to the surrounding area, including the province of Batangas.
Since March 9, Taal Volcano has been at Alert Level 2 due to "increasing unrest." This alert level means that there are possibilities of sudden steam- or gas-driven explosions, minor ashfall, and lethal accumulations or expulsions of volcanic gas. The volcano last erupted in January 2020, displacing hundreds of thousands of Filipinos in the surrounding area.
What is volcanic smog?
Phivolcs describe volcanic smog or "vog" as a type of air pollution that results from volcanic activity, specifically the continued emission of sulfur dioxide (SO2). The vog is largely composed of fine droplets containing acidic SO2 and other volcanic gas.
On June 27, Sunday, Phivolcs recorded an average of 4,771 tons of SO2 emissions per day. This is already a worryingly high number, but this nearly tripled just a day later at an average of 14,326 tons of SO2 emissions per day.
"For the past two days, high levels of volcanic sulfur dioxide or SO2 gas emissions and steam-rich plumes that rose as much as three kilometers high have been observed from the Taal main crater," the agency said in their advisory.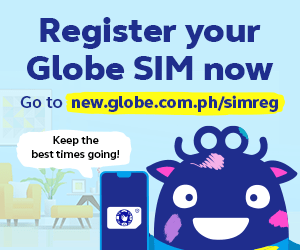 Is vog harmful?
Volcanic Smog or VOG continues to obscure visibility around Taal Volcano and nearby towns. pic.twitter.com/RFUS3tcFwv

— Chino Gaston (@chinogaston) June 29, 2021
Short answer: Yes, it's harmful. It is a kind of air pollution.
Long answer: Yes, according to Phivolcs, vog "can cause irritation of the eyes, throat, and respiratory tract in severities depending on the gas concentrations and durations of exposure." This is especially true for "sensitive" individuals, which include the young, the elderly, pregnant women, and those with health conditions like asthma and heart disease.
Are we experiencing vog in Metro Manila?
Volcanic smog from Taal volcano. Stay safe out there Metro Manila. pic.twitter.com/hQBFcEJsqe

— Ian Genada (@ian_genada) June 28, 2021
Old answer: Reports of haze around Metro Manila have been circulating online, and many have speculated that it is due to the climbing levels of vog from Taal Volcano.
On the morning of June 29, Phivolcs announced that Metro Manila is experiencing haze due to human activity producing air pollution.
But isn't there vog???
PRESS RELEASE ON VOLCANIC SO2 DISPERSAL INFORMATION FOR TAAL VOLCANO (updated)
30 June 2021
6:30 A.M.#TaalVolcanohttps://t.co/bERwslDmTx pic.twitter.com/JhHK94b5ly

— PHIVOLCS-DOST (@phivolcs_dost) June 29, 2021
New answer: Yes, we are experiencing vog in the metro, according to Phivolcs.
The agency retracted their earlier statement on the morning of June 30, announcing that they've found substantial evidence "that volcanic SO2 have actually spread over NCR (National Capital Region) and adjoining provinces."
"Our Institute had initially negated these observations due to the lack of substantiating evidence on our part," read Phivolcs' statement.
However, while the agency has confirmed the presence of volcanic smog over Metro Manila, that's not to say that their initial statement about human-caused air pollution is to be ignored.
"We also released statements that the haze over Metro Manila is mainly due to smog from human activities, interpretation which is supported by information from DOST-PAGASA that the presence of a warm layer of air at elevations of less than one (1) kilometer is preventing cooler air near the ground to rise, trapping pollutants and helping promote the accumulation of smog over NCR and nearby provinces," Phivolcs explained.
The addition of volcanic smog to the already harmful air pollutants trapped in NCR just aggravates the situation, especially with how unhealthy the levels of air pollution in the metro are.
"Unhealthy"

According to Swiss air-quality tech company IQAir, a lot of cities in Metro Manila have "unhealthy" levels of air quality. Taguig, Makati, Pasig, Paranaque, San Juan, and Quezon City made it to the top 10 most polluted cities in the country, according to data as of the afternoon of June 29.
To determine how healthy or unhealthy a certain area is, IQAir uses the so-called Air Quality Index (AQI), which measures particulate matter, ozone, nitrogen dioxide, sulfur dioxide, and carbon monoxide emissions. The levels of AQI are as follows:
AQI 0 to 50 — Good — little to no risk
AQI 51 to 100 — Moderate — there is some risk posed for Sensitive Groups like children and those with respiratory diseases
AQI 101 to 150 — Unhealthy for Sensitive Groups — members of Sensitive Groups like children, elderly, and adults with health conditions may experience aggravated symptoms
AQI 151 to 200 — Unhealthy — everyone is affected to some level, even fit and healthy individuals
AQI 151 to 200 — Very Unhealthy — this warrants a call for emergency
AQI 300 and above — Hazardous — just don't go out
As of writing, the AQIs of the cities of Metro Manila range from 80 to 150, putting the National Capital Region at a level of Unhealthy for Sensitive Groups. This means people with health hazards, as well as the young and the elderly, should avoid getting exposed to the haze we're seeing right now.
How can you protect yourself from air pollution?
Limit your exposure to vog. If you can afford to, stay indoors. Shut all doors and windows to prevent the vog from entering your home.
Close your windows to avoid being exposed to dirty outdoor air.
If possible, keep all activities, including exercise, inside.
Wear a mask, if you really need to go out. Use an N95 mask or similar variants.
Wash yourself, especially your face, eyes, and nose, after going outside.
Drink more water to reduce any irritation due to the vog.
Use an air purifier.
But of course, these are only quick and temporary ways to protect yourself. Air pollution is a much larger problem than any individual, and it would take the community, the nation, the world to even attempt to fix it.
The Centre for Research on Energy and Clean Air, along with Greenpeace Philippines, proposed some steps to reduce air pollution, including continuing flexible work arrangements (e.g. mix of remote and office-based schedules), improving mass transportation vehicles, and restricting vehicle emission standards.
Masks, masks, masks!
But for now, whether you're in Batangas and nearby areas experiencing vog or you're in Metro Manila suffering from unhealthy levels of air pollution, the answer is the same. Wear a mask and stay protected not just from volcanic smog and air pollution but also COVID-19.
Follow us on Facebook, Twitter, Instagram, and Youtube for the l8est entertaining, useful, and informative lists.