Your gapang to the weekend is coming to an end: it's finally Friday! From texts from your dad that will make you look twice to butts, here is this week's dose of all things weird:
"Unusual animal" spotted in Poland
'Unusual animal' in tree that scared residents into closing windows for days is a croissant https://t.co/tp44FFeExS pic.twitter.com/zdY5OQptSf

— Mothership.sg (@MothershipSG) April 15, 2021
It seems like we've all been staying indoors for too long. Residents of an apartment complex in Krakow, Poland had their windows shut for days after seeing this "unusual animal" stuck on a tree branch for two days. After checking it out though, the scary "animal" turns out to be just a croissant that fell from one of the residents' rooms. (To be fair, it does looks like a giant cocoon from afar.)
The croissant:
Business as usual
Tawang tawa ako dito kasi nga bawal dine in sa San Fernando.

Pero yung Vikings na nasa SM Pampanga, business as usual… kasi nga naman pasok na sya sa Mexico pic.twitter.com/INIWZUwE5c

— Ryan Karlo (@RKMadamba) April 15, 2021
And that's on jurisdiction! Fun fact: SM Pampanga is one of the country's longest malls and covers two areas, the municipality of Mexico and San Fernando City. OP also added in the tweet that even shopping bags differ, wherever you are in the mall. If you're in the "San Fernando Section" you're given paper bags, while plastic bags are used in the "Mexico Section".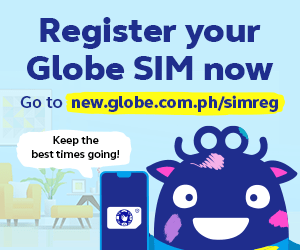 Sally is just a hustler
why was sally selling seashells by the seashore when you can get seashells by the seashore for free? pic.twitter.com/jqK1eQnzpy

— (@simplyjordn) April 14, 2021
When you think about it, it makes sense! But this popular tongue twister actually has an interesting story behind it. Though there isn't evidence to support this theory, many have claimed that this tongue twister is inspired by an IRL person, Mary Anning, who was a legendary fossil hunter during the 19th century.
She wasn't selling seashells though, but fossils found in Jurassic marine fossil beds in the cliffs of the English Channel that helped shape geology and paleontology. During her time, women weren't allowed in the scientific community and she had no other choice but to sell her fossils to male archaeologists and collectors. Mary Anning is now considered a pioneering fossil collector and paleontologist.
Noodles
KINABAHAN AKO SA TEXT NG TATAY KO pic.twitter.com/y7bXUZiNmP

— The fragile Vet. #OUSTDUTERTENOW (@thefragilevet) April 13, 2021
Aside from the classic "nasaan ka na?" text you get from your parents while you're away with friends, this random text from a dad would make you look twice.
How to be an influencer
— out of context cats (@contextkittens) April 13, 2021
Product photos? No problem. When you're an influencer who doesn't want to spend extra on props, just use your cat's fur!
Yes Brenda Song and Macaulay Culkin are together, and they're now parents!!
Congratulations to Macaulay Culkin and Brenda Song on the birth of their first child, Dakota Song Culkin, who was born on Monday, April 5! pic.twitter.com/1ys07clcWK

— The AHS Zone (@ahszone) April 12, 2021
On odd pairings we didn't expect: The Suite Life of Zac and Cody's London Tipton and Home Alone's Kevin McCallister.  Apparently, the pair have been together since 2017 and first met on the set of the 2019 film "Changeland" in Thailand. Their son, Dakota Song Culkin, was born on April 5. Congratulations, guys! What a whirlwind.
Sebastian Stan exposes his butt
View this post on Instagram
Earlier this week, Vico Sotto cracked us up after asking the internet to stop sending him butt pics. And on more butt news, Sebastian Stan just went all out and showed his naked butt to promote the release of his film Monday. He literally just gave his all for the movie and its promotion, and we're not complaining.
WFH PC for sale
Now, this is something we haven't thought of: what to do with the work equipment from your company after resigning during this WFH set up. Like a true hustler, this ex-employee just decided to sell it online.
How not to wear a mask
If you want a set a good example to your citizens, you must at least do it yourself, right? Looks like the designer wasn't having any of it.
Enjoy your weekend!